BTS: Jungkook Almost Did Not Debut Because He Was Too Shy
BTS is one of the biggest musical acts at the moment, and fans are also extremely familiar with the seven members of the group. It's hard to imagine BTS without any one of the members, but Jungkook almost did not make it to the final lineup because of his shyness, according to the CEO of Big Hit Entertainment. Read on below to find out what happened.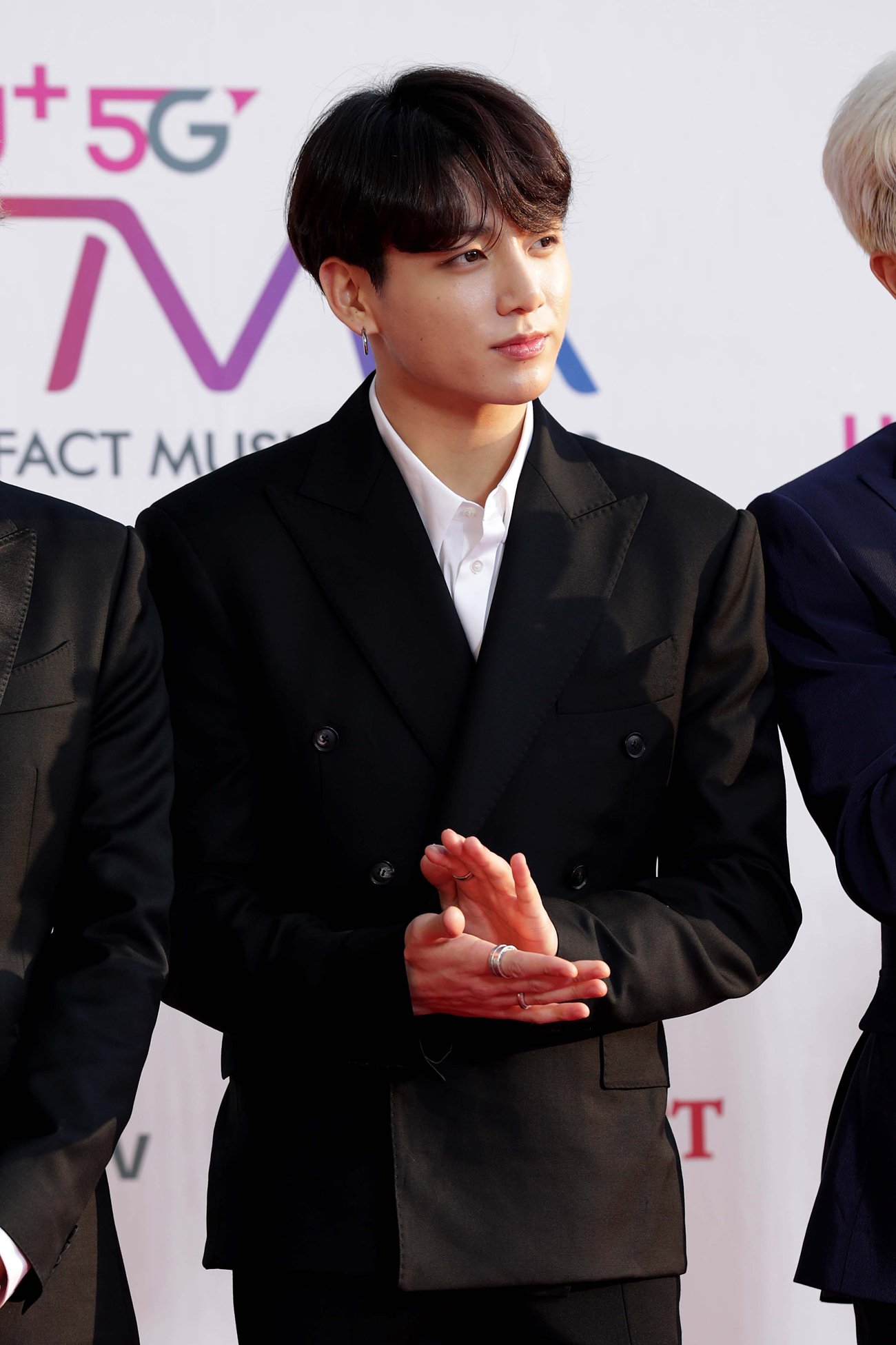 Jungkook became shy when he started pursuing a music career
Many fans know Jungkook to be reserved and quiet, but he used to be a lot more outgoing when he was younger.
"I was a very mischievous boy when I was young," Jungkook told Japan's FC Magazine, according to Koreaboo. "I loved playing outside as a kid. I really hated studying though. I got in trouble by my mom a lot. I was the type of kid who would run down the hallway and eat lunch fast at school (laughs). I even tried out for a b-boy competition even though I wasn't good at it."
It seems things began to change for Jungkook when he started auditioning to become a singer. In various audition halls, he met many new people, which made him want to retreat inside his shell.
"I became intimidated by the large crowd," Jungkook said. "I started to shrink after being surrounded by so many strangers. This might be the time that I began being shy around people I didn't know."
Jungkook almost did not debut because he was too shy
RELATED: BTS: Jungkook Discovered the Joy of Making Pizza and Ended up Eating It for an Entire Month
By the time he joined Big Hit Entertainment, Jungkook was so shy that CEO Bang Si-hyuk did not know if it was possible for the young teen to debut as a K-pop idol.
"When Jungkook was a trainee, he couldn't sing when we asked him to," Bang said in an interview with Korean news outlet OSEN. "He just twisted his body for 15 minutes and was very shy. He didn't have much talent, so the company questioned if he could even debut."
Bang noted that Jungkook has changed a lot over the years. And, of course, many fans can see that Jungkook now contributes many things to BTS.
Jungkook is now called the 'Golden Maknae' of BTS
RELATED: BTS: Jungkook Had to Re-Shoot 1 Scene From the 'Dynamite' Music Video Because He 'Couldn't Focus Well'
It is rather ironic that Jungkook was not able to showcase many talents back then. These days, he is called the "Golden Maknae" of BTS for the sheer amount of talents he possesses. ("Maknae" is a Korean word that refers to the youngest person in any given group.
Jungkook is one of the main dancers and singers in BTS, with these skills often being showcased on stage or in BTS's many songs. While Jungkook is not considered a rapper of the group, he has shown that he has some talent in this area as well.
Jungkook also has a lot of skills not related to music. For example, he is an excellent athlete and often does well when competing in sports against other BTS members or other K-pop idols. Additionally, he is talented in art, gaming, and filmmaking.