BTS's Jungkook Reveals His Thoughts on Fans Who Buy the Products He Uses
BTS is one of the most popular music groups in the world, which means its members are getting a lot of attention as well. The youngest member, Jungkook, is extremely popular among fans, especially on social media.
Jungkook is a source of admiration for people, and many fans clamor to buy products he is seen using. He recently talks about this phenomenon and how he feels about it.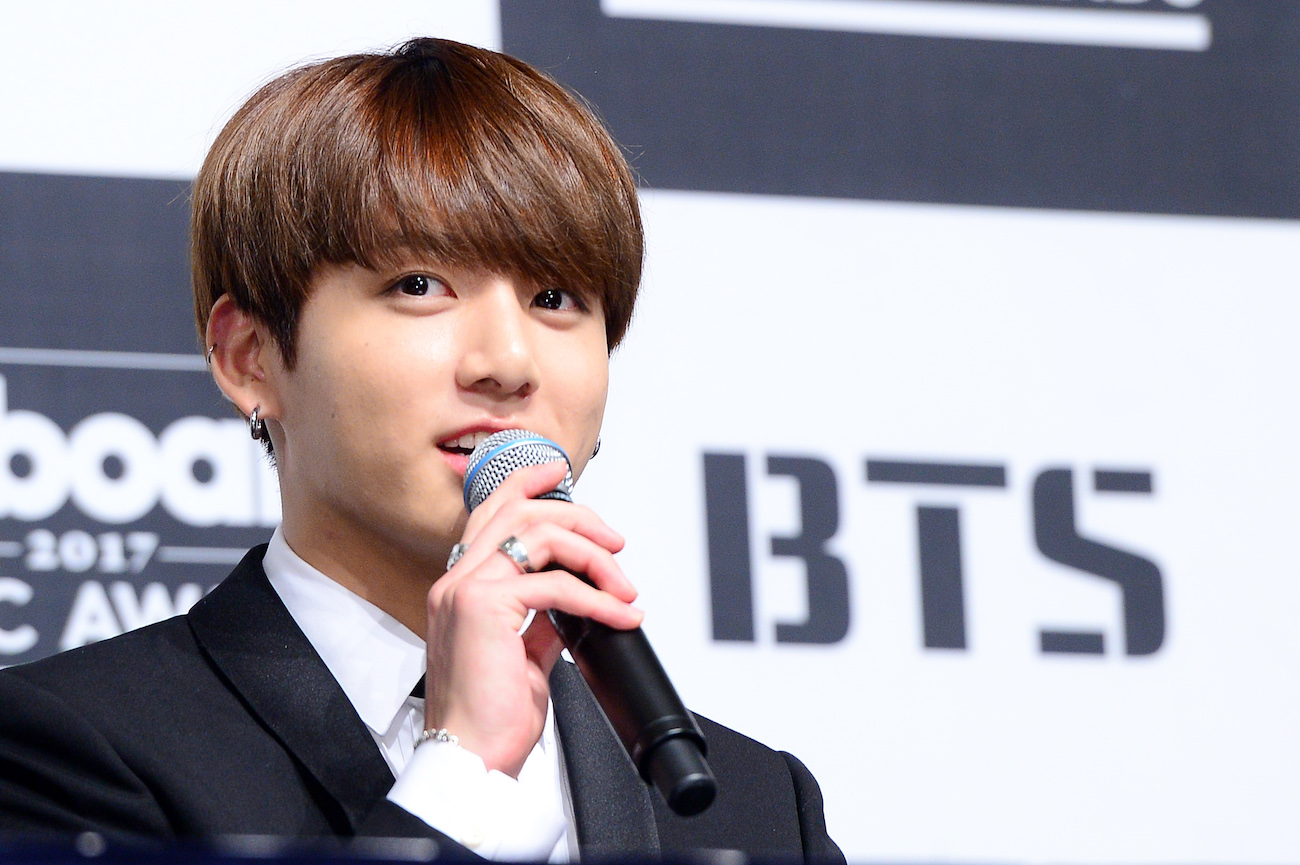 BTS's Jungkook has the ability to sell out many products
Jungkook and his fellow BTS members have done advertisements for various brands. However, even he is not specifically marketing anything, Jungkook can still influence fans to buy many products. 
According to SBS, in 2019 alone, Jungkook got people to buy toothbrushes, fabric softener, wine, and a phone case. In a lot of instances, fans simply saw him use these products in videos or pictures and went out to buy them. Meanwhile, he simply mentioned Downy fabric softener in a Q&A post, and his response somehow convinced people to buy the product.
Last year, Jungkook even reportedly increased milk sales after he was seen drinking milk in BTS's "Dynamite" music video. He even got shoutout from companies like Got Milk and the French dairy brand Les Produits Laitiers.
Jungkook talks about how he recently caused people to buy kombucha
RELATED: BTS: Jungkook Once Shared That He Joined Big Hit Entertainment Because of 1 Person
During a live stream on Feb. 27, Jungkook drank some lemon kombucha and told fans about the drink. Afterwards, kombucha sales dramatically increased.
Korean brand Teazen even acknowledged Jungkook's marketing power on social media. On an Instagram post, the company revealed that they managed to sell out three months' supply of kombucha in three days.
On March 7, Jungkook had another live stream, where he talks about the kombucha situation. He tells fans that he himself has had trouble buying more lemon kombucha.
"I could only get two packs," he says. "You guys bought all of them, and they were sold out."
Jungkook wants to use his power to support small businesses
RELATED: BTS: Jungkook Discovered the Joy of Making Pizza and Ended up Eating It for an Entire Month
Jungkook also takes the time to address his huge influence on companies. He shares that he wants to use his power to support small businesses.
"You guys are interested in what I do and buy products I use," Jungkook says. "As you know, because of COVID-19, things are difficult for small businesses. So I want to help them even a little bit."
Jungkook, then, shares that he used to not pay attention to his clothes, but now he will try to buy the ones he enjoys wearing and direct fans towards businesses he wants to support.
"Now I want to dress up more and wear a variety of clothes," he adds. "I uploaded a selfie [the other day] of something I enjoyed wearing, and so many fans bought the clothes."
He shares that he is grateful for the attention fans give him that is now allowing him to make a difference.