BTS: Jungkook Reveals Why He Feels He Is 'Not Moving Forward' in Life
BTS is one of the most popular boy bands in the world. The group has been collecting achievement after achievement that seemed almost impossible just several years ago. It feels as if BTS is just climbing more and more to the top every day.
However, the group's youngest member, Jungkook, sees things differently. In fact, he actually feels as if he is "not moving forward" in life.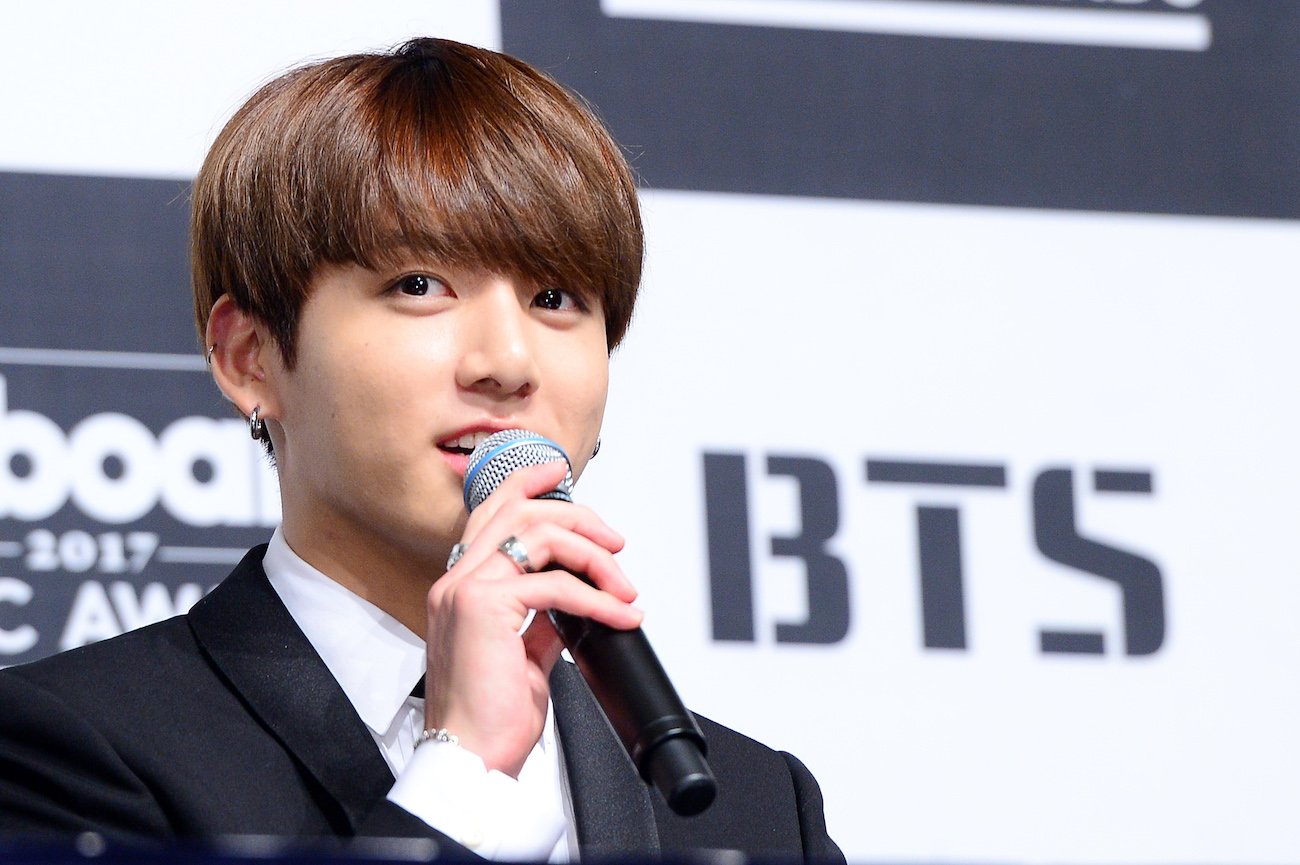 BTS has had successes this past year
The coronavirus (COVID-19) pandemic has severely impacted entertainment industries all over the world. Yet, BTS managed to adapt to new circumstances and went on to continue having more successes despite the various obstacles in their way.
For example, the group continued to release new music for fans and ended up earning their first no. 1 single on the Billboard Hot 100.
Instead of touring, they decided to host virtual concerts, which attracted hundreds of thousands of viewers each.
In fact, a report noted that BTS and their management company, Big Hit Entertainment, made over $200 million in 2020 despite the pandemic.
Why Jungkook feels he is 'not moving forward' in life
BTS's popularity seems to be on the up and up, but Jungkook feels a bit stagnant in his life.
During a recent live stream, he talked about his life and shared, "It's like… I'm not moving forward. I feel like I'm on a treadmill. I'm running, but I feel like I'm staying still."
The reason for this seems to be the lack of fan interactions. Although BTS can perform online concerts and talk to fans on social media, it's different than having live shows and in-person fan meeting events. Jungkook admitted that this new reality is the "biggest reason" behind his stagnant feeling.
BTS also had bittersweet thoughts about the pandemic
When the pandemic started in the spring of 2020, many folks around the world had to change their plans to accommodate social distancing guidelines. For BTS, that meant canceling a whole world tour right after they had a successful promotion season.
In an interview with Extra, Jimin shared, "At first it was really tough and I felt that we lost everything that we were doing and what we could be doing."
"We shed some tears," RM added, "We expressed some anger."
Fortunately, the BTS members were able to keep going despite some negative feelings. Instead of dwelling on their sadness and losses, they channeled their energy in other activities.
RM explained, "Through all that, we decided to focus on what we could do the best. So we tried to work on new music, do some choreographies, and also Netflix, sleeping, playing guitars, watering the plants."
BTS also made music to uplift people who might be struggling during the pandemic. In August 2020, they released "Dynamite," an upbeat track with all-English lyrics. Then, a few months later, the group came back with a more mellow, comforting track called "Life Goes On."