BTS: Jungkook Once Had a 'Mental Breakdown' and Almost Quit BTS
Since BTS's debut in 2013, the group has maintained a consistent lineup of the same seven members. Jungkook is the youngest member of the group, and he was only 15 when BTS debuted.
However, in another universe, Jungkook may have never debuted with BTS. He once shared that he almost quit BTS—find out what the members did to get him to stay.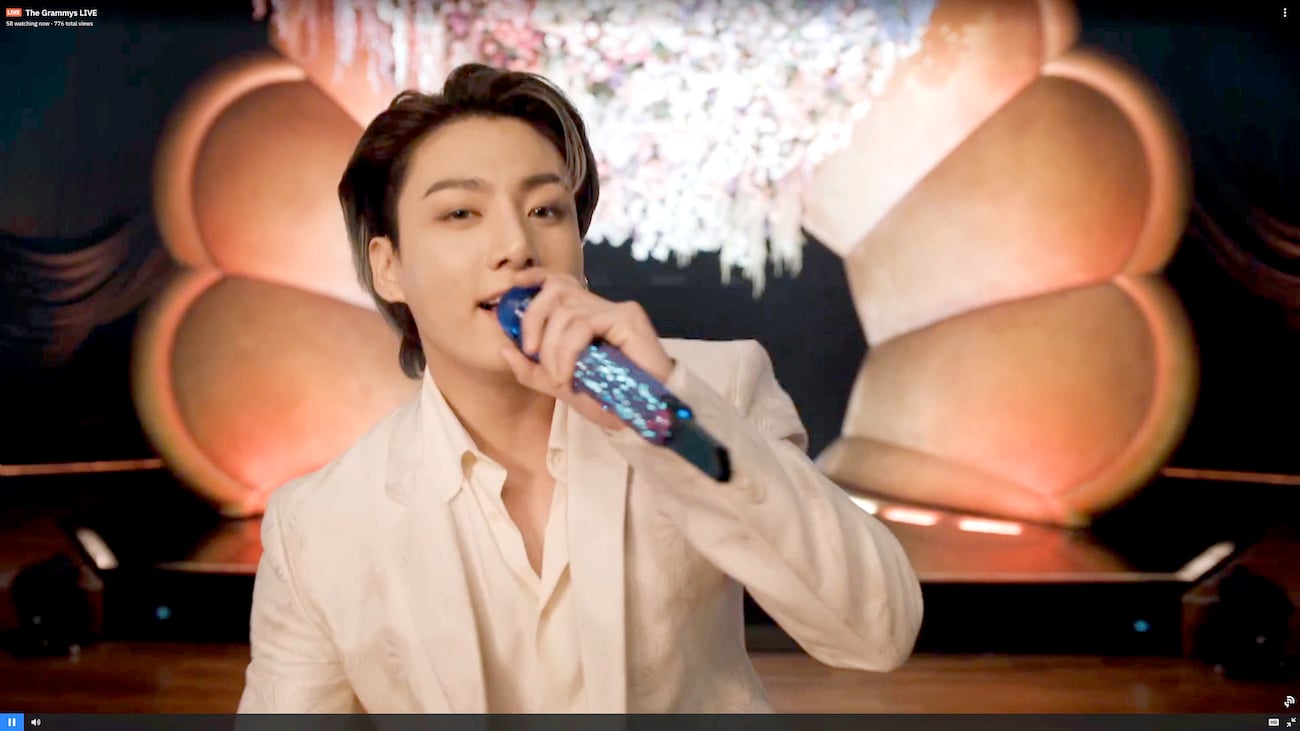 How Jungkook became a trainee with HYBE
When Jungkook was in middle school, he decided to pursue a career in music.
One of the biggest things he did at the time was auditioning for the popular Korean talent search show, Superstar K. Unfortunately, Jungkook did not make it past the audition stage.
However, he did attract the attention of several entertainment companies. According to Soompi, he shared in 2017, "After appearing on the show, I received calls from around seven different agencies."
Jungkook decided to join HYBE (known as Big Hit Entertainment at the time) because RM was there and Jungkook thought he was "so cool."
Jungkook once had a 'mental breakdown' and almost stepped away from BTS
Being a K-pop trainee is a difficult endeavor. Even though HYBE was not a big company at the time, the trainee process was still grueling for Jungkook and the other members. At one point, he even wanted to drop out.
According to AllKpop, this came after Jungkook went to LA for a month to study dance.
"On the first day, I remember receiving about 2-3 dance lessons, but compared to what I had imagined, the dance lessons weren't that difficult," he wrote in a blog post at the time. "But from the second lesson on, I started to have a mental breakdown. And I couldn't understand what they were saying."
At the end of the blog post, Jungkook shared that when he came back to Korea, he thought about quitting K-pop training and simply becoming a dancer instead. It was because of the other members that he decided to continue with K-pop training.
Jungkook wrote, "I went to America and suddenly I didn't want to debut in BTS and I wanted to be a dancer. I just want to dance. So the members bought ice cream to convince me."
Jungkook almost did not debut because of his shyness
Before Jungkook debuted, HYBE's CEO Bang Si-Hyuk has reservations about Jungkook's ability to become a K-pop idol. This was because of Jungkook's shyness.
"When Jungkook was a trainee, he couldn't sing when we asked him to," Bang said in an interview with Korean news outlet OSEN. "He just twisted his body for 15 minutes and was very shy. He didn't have much talent, so the company questioned if he could even debut."
In other interviews, Jungkook shared that he eventually learned to overcome some difficulties and break out of his shell. Although he is still a shy person in various situations, it's clear to many fans that he no longer has problems performing on stage.