BTS's Jungkook Is So Popular He Can Even Increase the Sale of Milk
BTS's career has been on the up and up for the past few years. The group managed to climb to the top of the K-pop industry while also getting a lot of recognition worldwide. BTS even earned their first number 1 single in the U.S. last month.
With BTS's popularity, it's no surprise people all over the world are paying attention to everything they do. One member in particular, Jungkook, has proven himself to be so popular among fans that he can market any product at any time, including milk.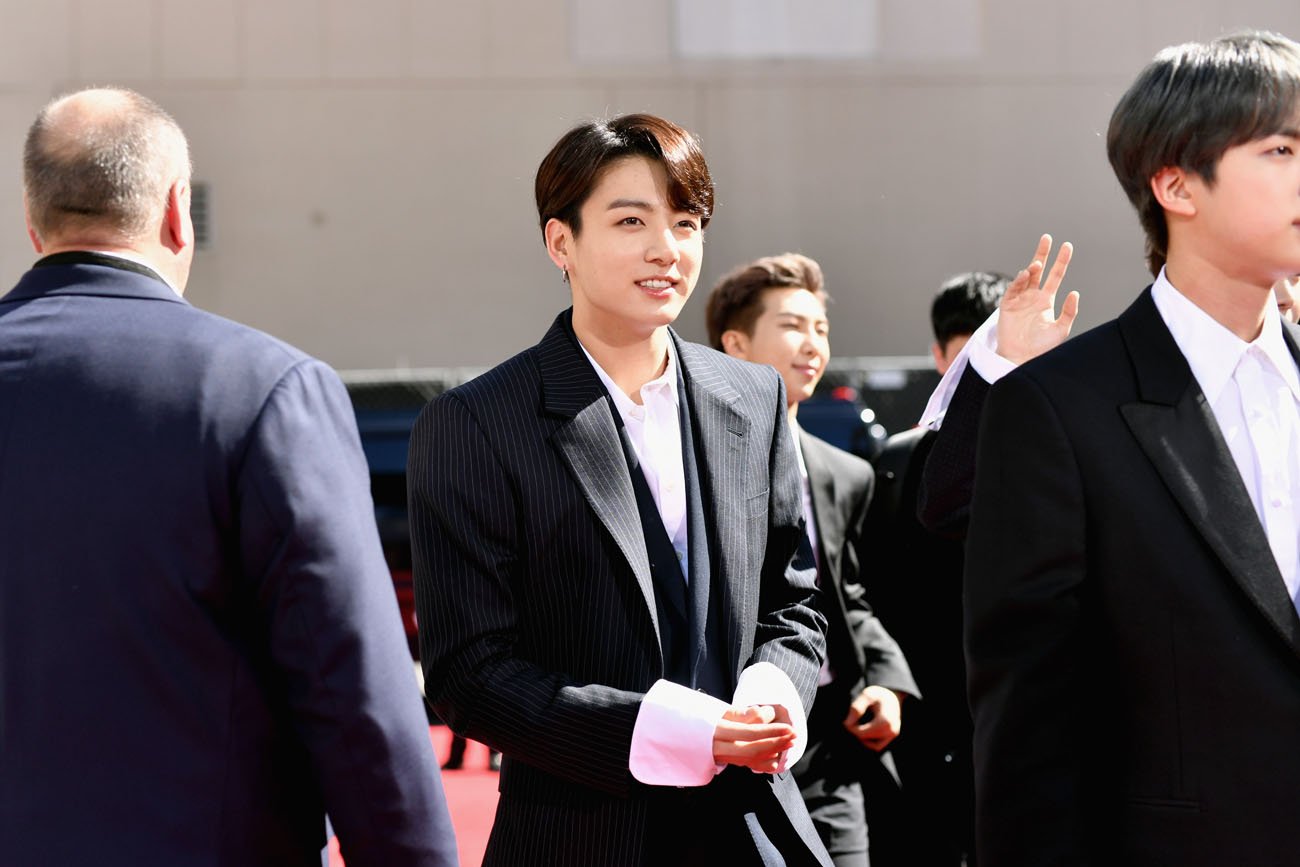 BTS's Jungkook is known as the 'Golden Maknae'
Among the BTS members and their fans, Jungkook is known as the "Golden Maknae" because of how talented he is.
"Maknae" is a Korean word that refers to the youngest person in any given group, whether that is a group of friends, a family, or a band. At age 23, Jungkook is the youngest member of BTS, so he is clearly the "maknae" of the group.
Jungkook is not like any other "maknae" members in K-pop, however. He is called the "Golden Maknae" because of how many amazing skills he possesses. Jungkook is among the top singers and dancers of BTS, and he even has rapping abilities as well. Additionally, he is also known to be a talented athlete, artist, gamer, and filmmaker.
Jungkook recently started getting attention from milk companies worldwide
RELATED: BTS's Youngest Member Jungkook Has Some Interesting Sleeping Habits
Jungkook is a beloved member among BTS fans, and everything he does gets a lot of attention. As such, he is known for increasing visibility to many products.
For example, in BTS's latest music video, "Dynamite," Jungkook is seen with a glass of milk. He is actually known for being a fan of milk, and he even posted a picture of milk on BTS's official Twitter account in early September.
As reported by Allkpop, his scene in the music video and subsequent tweet attracted attention from milk companies worldwide. Got Milk, an American advertising campaign that aims to promote milk consumption, even retweeted Jungkook's post and said, "Does Jungkook start his day with a cup of milk or do we start our day with him?"
Meanwhile, French dairy brand Les Produits Laitiers also retweeted the post. They wrote, "So we've been trying for 2 years and they get 2 million likes on a picture of a glass of milk? Very well."
Jungkook reportedly even increased the sale of milk
RELATED: BTS Can 'Definitely Feel' That They Are Getting More Respect From the American Public
According to Allkpop, Jungkook might have even increased the sale of milk recently. The news outlet wrote, "The most surprising of all is how Milk got a little spike up in US Economy according to Trading Economics after Jungkook's recent milk tweet, with an increase of 1.62% on that day, after a yearly retrogression equal to (-4.09%). Milk also became the Top #1 related topic to Jungkook's name causing a breakout."
Jungkook has been known to affect consumers' behavior, with fans often flocking to buy products he promotes. This phenomenon even has a name: The Jungkook Effect.
Koreaboo noted that in 2019 alone, Jungkook managed to increase sales of a toothbrush, a bottle of wine, and a Fila shirt. Amazingly, after he casually told fans that he does his laundry with Downy fabric softener, the product became sold out for two months.