BTS: Jungkook Sometimes Has an 'Overwhelming Fear' of the Group Disbanding
BTS has been together since the early 2010s and the group officially debuted in 2013. Throughout the past several years, BTS has accomplished feats most people could only dream of. The group is still at the top of their game, and the thought of disbandment doesn't seem to cross many people's minds.
However, member Jungkook once revealed that thinking about BTS breaking up gives him quite a lot of fear. In fact, there is a reason why Jungkook is extremely concerned when it comes to this topic.
BTS admitted they thought about disbanding in 2018
BTS has thought about parting ways before—in 2018, after the group began getting international recognition. Jin talked about this at the Mnet Asian Music Awards in December of that year.
"I remember early this year. We were mentally struggling at the beginning of the year," Jin said, according to Elite Daily. "While talking amongst ourselves, we even considered disbanding."
Fortunately, the members were able to work out things out and found a way to keep going. Jin continued, "I think it's so fortunate that we got ourselves together and was able to bring good outcomes. I want to thank my members who helped me get myself together and the ARMYs who love us."
Jungkook once revealed he sometimes has an 'overwhelming fear' concerning disbandment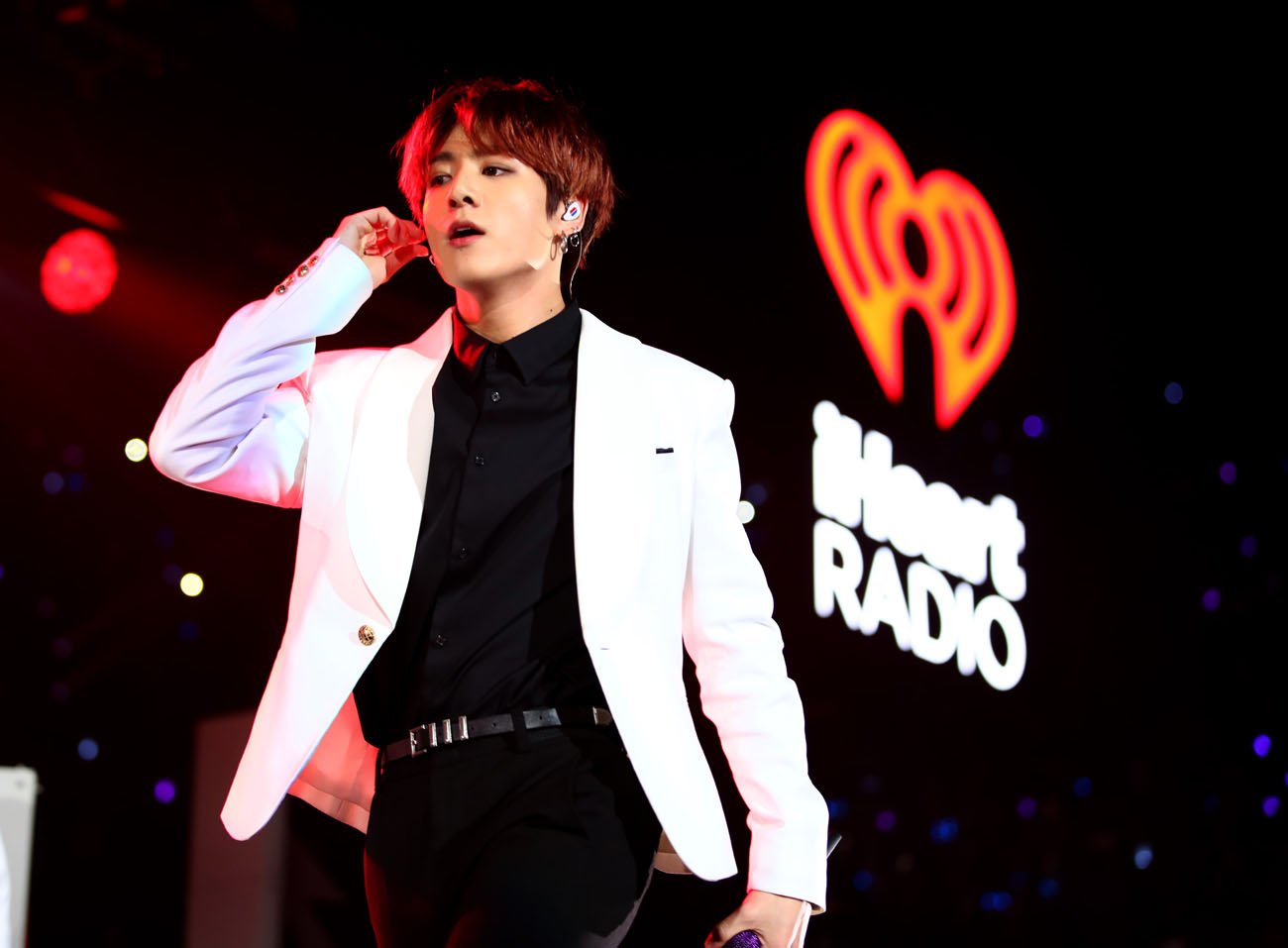 BTS revisited this disbandment subject earlier this year in the docu-series Break the Silence. Jungkook revealed that, for him, breaking up comes with an immense amount of worries, especially since he wouldn't know what to do without BTS.
"What if BTS suddenly disbands? What could I do by myself?" he said in one episode, as reported by Koreaboo. "When I thought about it, I realized that I have nothing. There's not much I can do."
He added, "Whenever I think about it, I worry a lot. Sometimes when I'm alone, there are times when I feel overwhelming fear washing over me."
It's not difficult to see why Jungkook would feel this way. After all, he has been a part of BTS since he was 15 years old, and much of his life in the past several years has been all about BTS. As such, letting go of this career he has worked hard to build would not be easy for anyone.
Other members think they won't regret much if they could not perform as BTS anymore
The other members of BTS have different thoughts concerning disbandment. Some of them are more positive.
For example, Suga revealed on the same episode of Break the Silence that he wouldn't have many regrets should BTS have to break up.
"I don't think I'll have any regrets," Suga said, according to Koreaboo. "I've been to every place I've ever wanted to go to.
J-Hope has a similar mindset, saying, "When the time comes for us to agree to let this go. When that happens, I don't think I'll have any regrets. Like you said, as long as it's not a crash but a landing, there would be no regrets."
Meanwhile, Jimin believes he might not be able to admit it if they really do have to disband for physical reasons.
"We may have no choice but to let go," Jimin said. "For example, if we become so physically exhausted to the point where our batteries run out, and we can't recharge, we'll really have to let go. But I don't know if I'll be able to admit it and accept it."
Fortunately, it does not seem like BTS will go anywhere soon. The group's current contract won't expire until 2026, and BTS are still working hard to make new music and spread their message around the world.