BTS: Jungkook Trends on Twitter After Posting a Selfie on Weverse
At long last, he has returned. On April 6, Jungkook of BTS surprised fans by posting a selfie on Weverse. Because he's Jungkook, the singer's photo inspired multiple trends on Twitter. Immediately after posting on Weverse, "Jungkook," "JUNGKOOK POSTED," and "HE CAME HOME" simultaneously trended on the social media platform.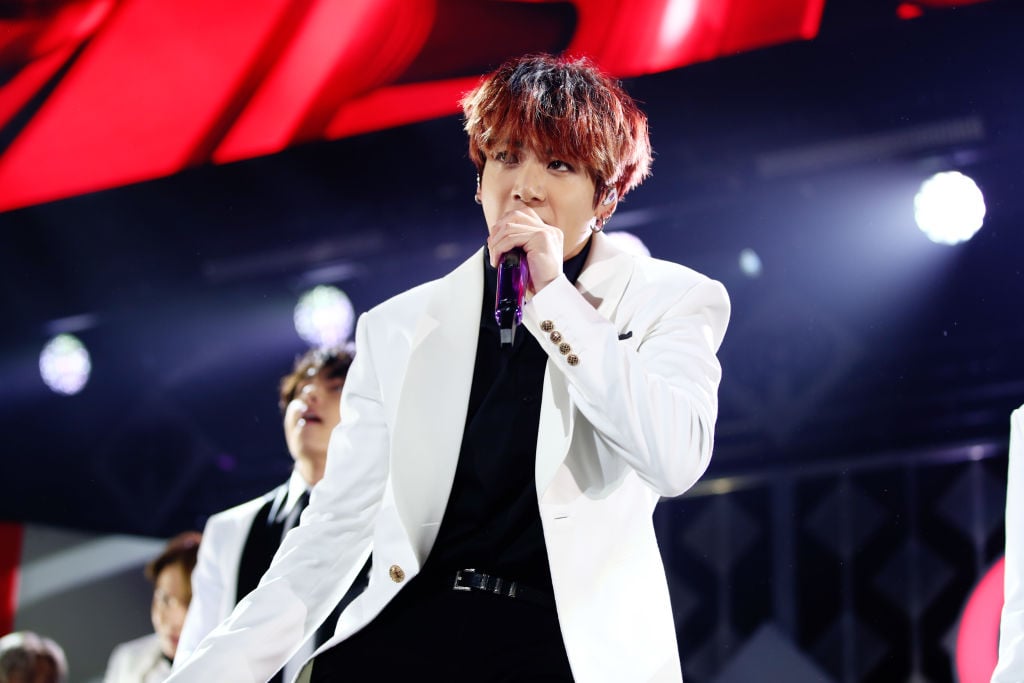 Jungkook frequently trends on Twitter
BTS fans know that Jungkook is a literal trendsetter on Twitter. The new selfie is not the first time Jungkook has inspired Twitter trends, and it won't be the last.
In August 2019, Jungkook posted on Weverse while BTS was on vacation. He posted after 3 a.m. KST and wrote multiple posts about playing Overwatch and eating rameyeon. After he posted, Weverse crashed, and then "Weverse" subsequently trended on Twitter.
BTS fans are ecstatic about Jungkook's Weverse post
In the selfie, Jungkook looks at the camera while riding in the backseat of a car. After Jungkook posted on Weverse, BTS fans posted about their excitement on Twitter. It was Jungkook's first post on Weverse in a couple of weeks, but the selfie was clearly worth the wait.
"JUNGKOOK CAME HOME AND NO ONE TOLD ME ?!???? YALL ARE TRAITORS," a Twitter user wrote.
"can we pause for a sec and remember that wow jungkook is real ?!. he's real. like he's out there looking like that and behaving like that .. insane," a fan tweeted about the selfie.
"JUNGKOOK HAS FINALLY BLESSED US WITH HIS PRESENCE HE CAME HOME. IM SO HAPPY THAT IM FEELING WELL NOW. And yes this is JUNGKOOK SELCA," wrote a fan on Twitter.
"I CANT BELIEVE HE CAME HOME IM LITERALLY CRYING," one fan tweeted.
"HE CAME HOME WE'RE GOING TROUGH IT," another fan tweeted.
The BTS singer is still in a car
When Jungkook posts selfies on Twitter and Weverse, he frequently posts them while riding in cars. An ongoing joke in the fandom is that he is stuck in the car for one continuous car ride. That joke continued with BTS fans when Jungkook posted on Weverse.
"JUNGKOOK CAME HOME HE CAME HOME HES STILL ON THE WAY IN HIS CAR BUT HE'S HOME," a fan tweeted.
"everyone's like he came home!!! but jk is clearly still in a car," wrote a fan on Twitter.
"jungkook beautiful car selcas; finally an ONGOING SAGA," one fan tweeted.
Some fans still can't believe Jungkook and ARMY's power
Even though Jungkook frequently trends on Twitter and has even crashed Weverse before, some ARMY still marvel at the power Jungkook has over the fandom. With this new selfie, not only did the singer's name and "JUNGKOOK POSTED" trend, fans also trended "HE CAME HOME" because so many people were tweeting about Jungkook's selfie on Weverse.
"we really got 'JUNGKOOK POSTED' and 'HE CAME HOME' trending his power," one fan tweeted.
"HE CAME HOME IS TRENDING I CANT BREATHE," wrote a Twitter user.
"I can't believe we trended HE CAME HOME in all caps of course," tweeted a fan.