BTS Leaves J-Hope at a Gas Station in a Hilarious Clip from 'BTS: Bon Voyage'
BTS: Bon Voyage returns for season 4 on Nov. 19. As a lead up to the new season, Big Hit Entertainment has released preview clips. In the newest clip, some of the members of BTS leave J-Hope at a gas station. As always, BTS is peak comedy without even trying.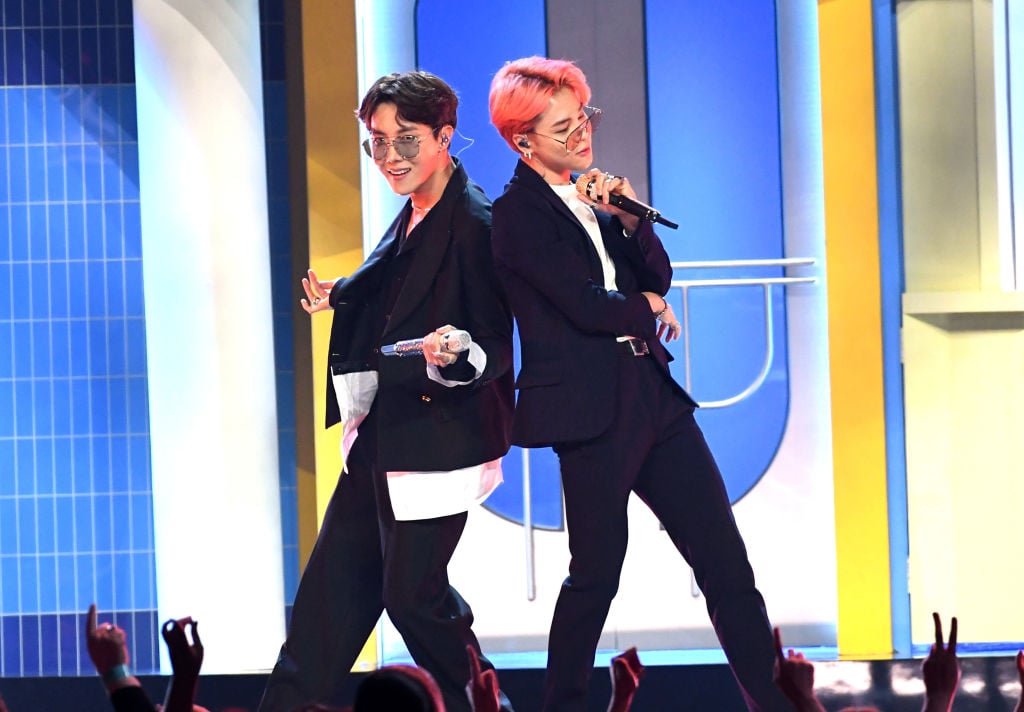 The members of BTS were split between two cars
On Nov. 8, Big Hit Entertainment released a second preview clip of BTS: Bon Voyage. In the preview, the seven members of BTS were split into two different cars to reach their final destination in New Zealand. To communicate, the members used walkie-talkies.
V, Jin, and Suga rode in one car while Jungkook, RM, J-Hope, and Jimin rode in another. With the walkie-talkies, the members of BTS proceeded to sing to each other. In the car Jungkook drove, Jimin fell asleep while RM, Jungkook, and J-Hope listened to Jin, Suga, and V loudly sing to them.
A Twitter user wrote, "Whoever decied to give Bangtan walkie talkies for that trip is a genius! I just know that preview clip didn't even scratch the surface of the foolery we are about to get from that. Adjsksnksk! I'm already laughing!"
"When you are traveling together and those in the other car are having fun while you are in quite one you feel so left out but when you are bangtan you have walkie talkies coz nothing can keep them apart @BTS_twt," a fan tweeted.
RM, Jungkook, and Jimin left J-Hope behind
In the third preview clip, fans watch as the car Jungkook was driving leaves the gas station. Moments later, J-Hope walks around looking for the car. Within seconds, it's clear what happened.
J-Hope asks for help and later points in the direction that the members of BTS drove in. After walking for a little bit, he takes out his phone and calls the members. Luckily one picks up, and we can assume that Jungkook swiftly turned the car around to get J-Hope.
"The fact that in BV 4 BTS are using walkie talkies to communicate because they cannot stand to be separated and on the other hand they forgot a whole Hoseok. I-," tweeted a fan.
BTS fans found the clip of J-Hope to be hilarious
During BTS: Bon Boyage, the men are known to be forgetful. The members of BTS have lost luggage and passports. Season 4 of BTS: Bon Voyage takes it up a notch when BTS actually forgets one of their members. In a way, BTS forgetting J-Hope was a glow up to previous seasons of the show.
"Its not a bts bon voyage season if bts don't lose anything Bv1: Taehyung got lost, joon's passport, yoongi's ipad, train ticket, jimin's luggage Bv2: Jin and Hobi got lost, friendship bracelet Bv3: namseok lost keys, shopping bag Bv4 : THEY FORGOT A WHOLE JUNG HOSEOK," wrote a fan on Twitter.
"they forgot hobi at the gas station i don't care what yall say but this season of bon voyage is going to be one of the best ones," a fan tweeted.
One fan tweeted, "In the first Bon voyages they used to forget their things like bags, tickets, passport etc but NOW THEY JUST FORGOT HOBI?????"