BTS's MAMA 2019 Performance Featured a Snake Statue and ARMY Has Never Felt More Alive
What ARMY thinks of the snake during the BTS MAMA 2019 (Mnet Asian Music Awards) performance on Dec. 4, including comeback theories.
As any longtime BTS fan will tell you, there's nothing more gratifying than watching the South Korean band dominate the music industry after seven years of hard work — despite their critics. On Dec. 4, the septet — including RM, Jin, Suga, J-Hope, Jimin, V, and Jungkook — made history by winning every major award at the 2019 Mnet Asian Music Awards (MAMA 2019), merely four days after BTS swept up all the 2019 Melon Music Awards (MMA 2019) Daesangs. BTS's MAMA 2019 performance also stole the show, featuring tracks from their rookie days to contrast to their new music. Meanwhile, BTS fans couldn't help but notice the snake statue shown prominently during "Dionysus." However, it seems most members of ARMY are split on what the snake truly represents and how it fits into the group's narrative.
BTS performs at the 2019 Mnet Asian Music Awards
The BTS MAMA 2019 performance was filled with a healthy mix of throwbacks and new hits. The septet opened the 24-minute set with 2013's "N,O" and "We Are Bulletproof Pt. 2," BTS's debut song.
Next up, BTS previewed a heartwarming VCR that illustrated the group's transition from fear and doubt to living a world where their dreams are now a reality. And in foil to the early tracks from their rookie days, BTS performed "Boy With Luv" and "Mikrokosmos."
Finally, in another VCR, BTS embraced the seven years they've been together, including all the good and bad from their past, present, and future — an "eternal journey." The K-pop group then let out a powerful performance to "Dionysus."
BTS features a snake statue during their MAMA 2019 performance of 'Dionysus'
Throughout the Love Yourself: Speak Yourself world tour extension, BTS performed "Dionysus" with two giant panthers in the background. And for those of you who may not know, the Greek god of wine is frequently associated with panthers.
Nevertheless, BTS's "Dionysus" performance at MAMA 2019 did not include the use of panthers. Instead, the group featured a massive statue of a snake, another symbol associated with the ancient Greek god.
ARMY reacts to the BTS MAMA 2019 performance
Following BTS's MAMA 2019 performance on Dec. 4, members of ARMY theorized what the snake statue really represents. And some wondered if the South Korean band was dissing Mnet in some way.
"BTS has a snake statue…. at their mama stage…. THE SHADE," one fan wrote on Twitter.
"BTS performing debut songs at mama with a big ass snake behind of them …connect the dots," another fan tweeted.
It appears K-pop fans have been calling Mnet shady for years. "We used call mnet 'msnake' bc of the manipulation," one fan explained. Many fans were livid after MAMA posted a teaser which showed BTS at rehearsals for the 2019 show, spoiling the big reveal for ARMY. Meanwhile, others expressed their distrust of the award show and their treatment of BTS.
Regardless, many BTS fans didn't think the group intended any shade. Rather, most members of ARMY seem to believe the serpent in the BTS MAMA 2019 performance reflects the VCR of the group's "eternal journey."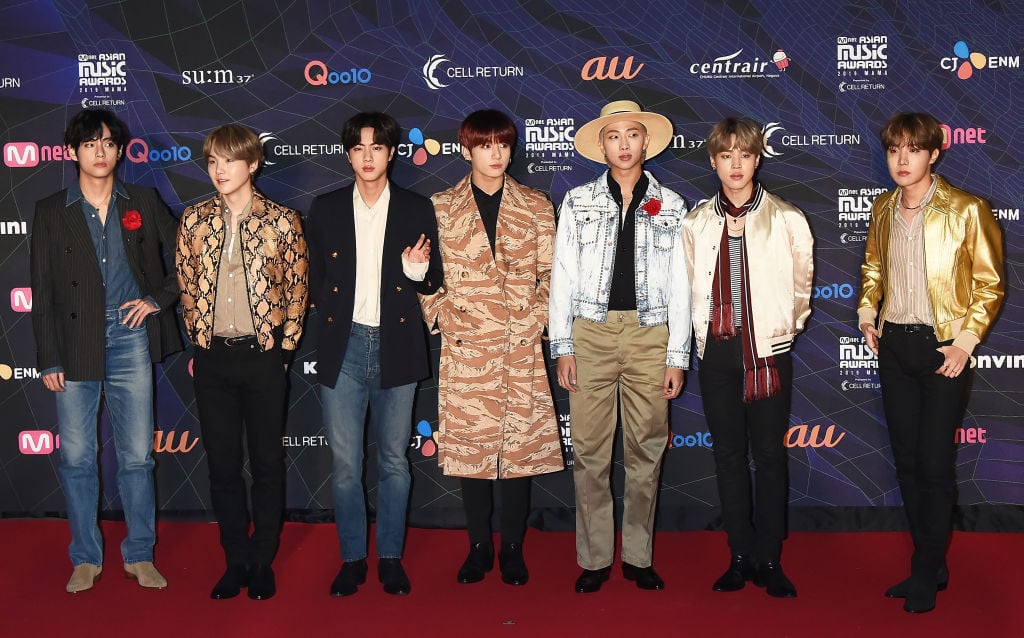 Some even connected the serpent to Ouroboros, a symbol of a snake eating its own tail to illustrate death and rebirth. "NO BECAUSE SNAKE IS CONNECTED TO OUROBOROS WHICH IS WHY ETERNAL JOURNEY BECAUSE ITS A CYCLE," one fan wrote.
Meanwhile, others added to the theory, speculating BTS was trying to show how far they have come in the past year.
"Now that i think. during last year, exactly at mama, bts cried so much yoongi said their world was falling apart back then and now this year they came back healed, happy," one ARMY on Twitter wrote. "The snakes mean rebirth, transformation and healing. they are healed."
And of course, BTS fans hypothesized the snake during the "Dionysus" performance hints at the next comeback album. The latest addition to the Map of the Soul series is rumored to be called Shadow. So naturally, ARMY uncovered the many ways snakes tie into psychiatrist Carl Jung's theories.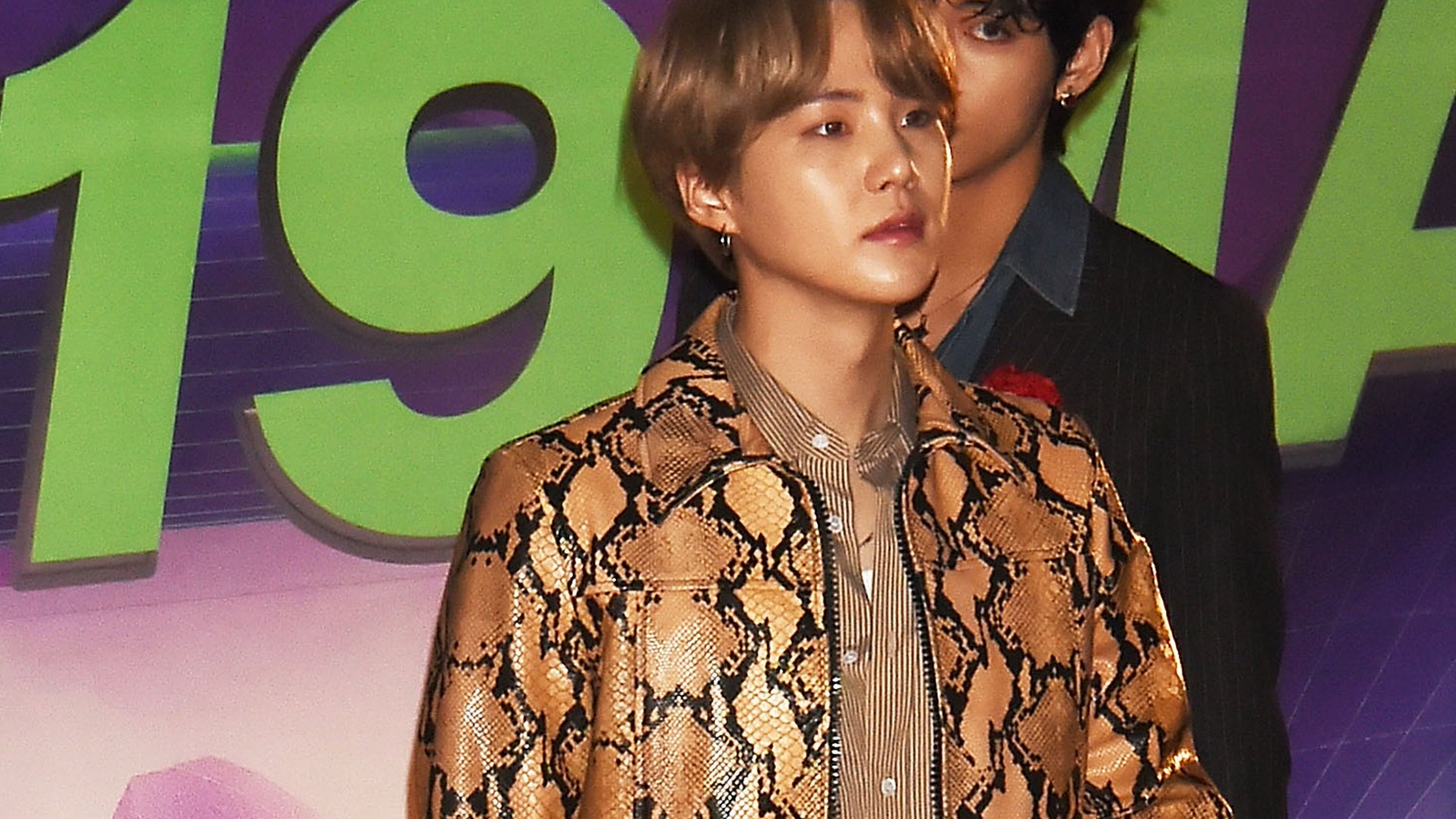 A BTS fan theorized: "I'm celebrating BTS's MAMA wins but I can't stop thinking about their theme&the snake &that it's like the Ouroboros (snake eating itself) which Jung states, 'The Ouroboros is a dramatic symbol for the integration & assimilation of the opposite, i.e. of the SHADOW.'"
A hawkeyed member of ARMY also noticed that the snake isn't the first time BTS offered serpent imagery at MAMA 2019. Suga also wore a jacket with a snakeskin pattern. "Yoongis Jacket . Snake pattern . Dionysus , snake . Dionysus is basically the Transition to shadow? Sooo…Yoongi intro," the fan wrote.
No matter what BTS's "Dionysus" snake really means, it's clear the South Korean band knows how to put on a good show. The interpretations are endless for a fandom that is hungry enough to decipher every code. And there are no signs of slowing down anytime soon. So here's to the eternal journey of BTS.
Check out Showbiz Cheat Sheet on Facebook!