BTS Member Profile and Facts: Jimin
He's one of the lead singers with the award-winning boy band, BTS. Does Jimin Park have solo music? Learn more about this K-pop idol here.
Some BTS members are funny and outgoing, others are introspective and kind. Jimin is somehow a mixture of both personalities, all while being a talented singer and dancer. He's warm and caring towards the other members, while still sharing the fun-loving side of himself, and that's just a few of the reasons why fans love this performer. Learn more about this BTS member, here.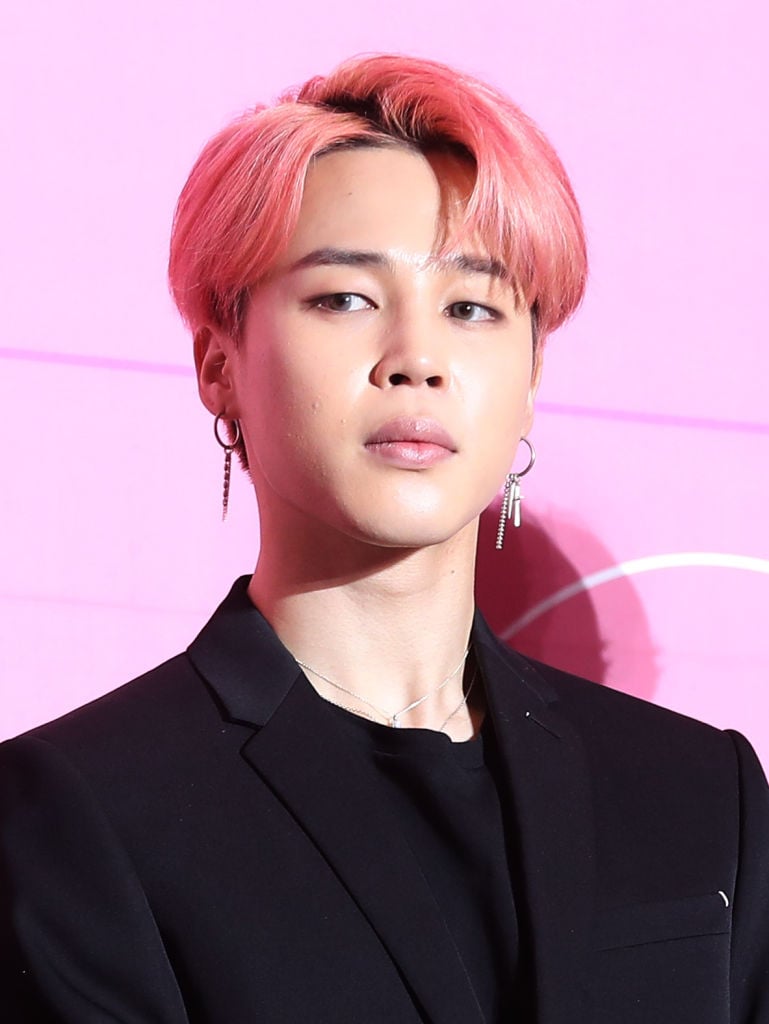 Born Oct. 13, 1995, Park Jimin, also known by his stage name Jimin, is a member of the K-pop group, BTS
Jimin is truly a triple threat — he can sing well, he can dance well (even performing contemporary dance in the past,) and he has a heart of gold. Park Jimin, also known mononymously as Jimin, debuted with BTS in 2013 and has been a member of the boy band ever since.
However, this member made a name for himself with his warm smile and caring personality; even while BTS was "on a period of rest and relaxation," fans could watch Jimin during "V-Live" video chats. Jimin is a libra and earned the nicknames ChimChim, Jiminie, Mochi, and Little Prince from BTS fans.
Jimin is one of the lead singers in BTS, and has a few solo songs available for streaming
This K-pop idol is more than just a member of the world's biggest boy band. In collaboration with BTS, Jimin has multiple solo songs, including "Serendipity," which has over 100 million views on YouTube. Other solo songs by Jimin include "Lie," "Promise," and a cover of "We Don't Talk Anymore" featuring Jungkook.
Aside from his solo music, Jimin performs as one of the main singers and dancers in BTS. He sang in well-known songs like "Boy With Luv" and "Fake Love," earning admiration from fans and even other members of the boy band.
"I'd have to say that Jimin has given me the biggest influence. The way I see it, he's perfect," Jin said of Jimin during a Q&A posted to BTS' YouTube channel. "He's perfect on stage, so I wonder how he's able to work tirelessly. Seeing Jimin work so hard — I practice with RM in the corner and when I'm tired, I take a look at Jimin. He's still working then."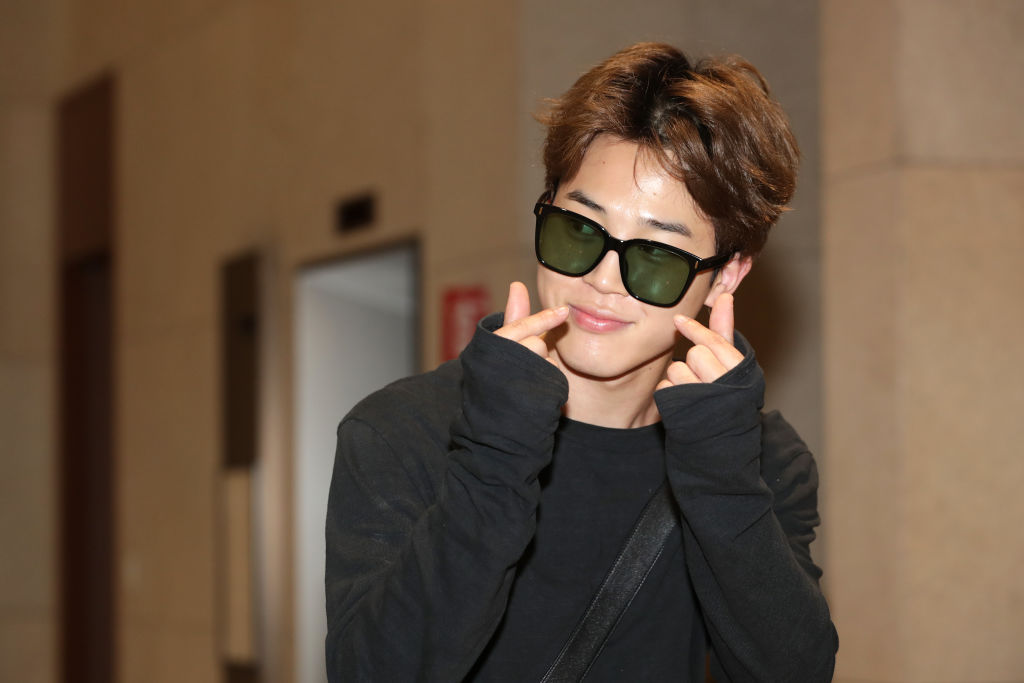 Known as 'The Band's Resident Prince Charming,' some fans want Jimin to play Price Eric in Disney's live-action adaptation of 'The Little Mermaid'
Earlier this year, news broke that Disney was making a live-action version of The Little Mermaid. Once Disney cast Halle Bailey as the lead role, BTS fans raced to social media, saying that Jimin Park should portray her character's love interest, Prince Eric. (There's even a petition going around that has over a thousand signatures.)
Disney has not confirmed who will portray this handsome prince. However, Harry Styles, who was reportedly "in talks" to star in the movie, turned down the role. Whether Jimin is headed "Under the Sea" or just overseas to perform with BTS, fans can't get enough of this K-pop idol. Recently, fans started the hashtag on Twiter, #MemoriesWithJimin, which trended in the United States. Even The Tonight Show Starring Jimmy Fallon host, Jimmy Fallon, got on the Jimin train, wearing his merchandise during their interview.
Music by BTS, including Map of the Soul: Persona, is available on Spotify, Apple Music, and most streaming platforms. Jimin's solo music, including "Serendipity" is also available on most music platforms.