BTS Member Profile and Facts: V
He's one of the most bubbly, outgoing, and carefree members of BTS. He's also a singer, dancer, photographer, and talented solo artist. It's no wonder why fans say "I purple you" to the K-pop idol Kim Taehyung. Here's our profile of the BTS member, V.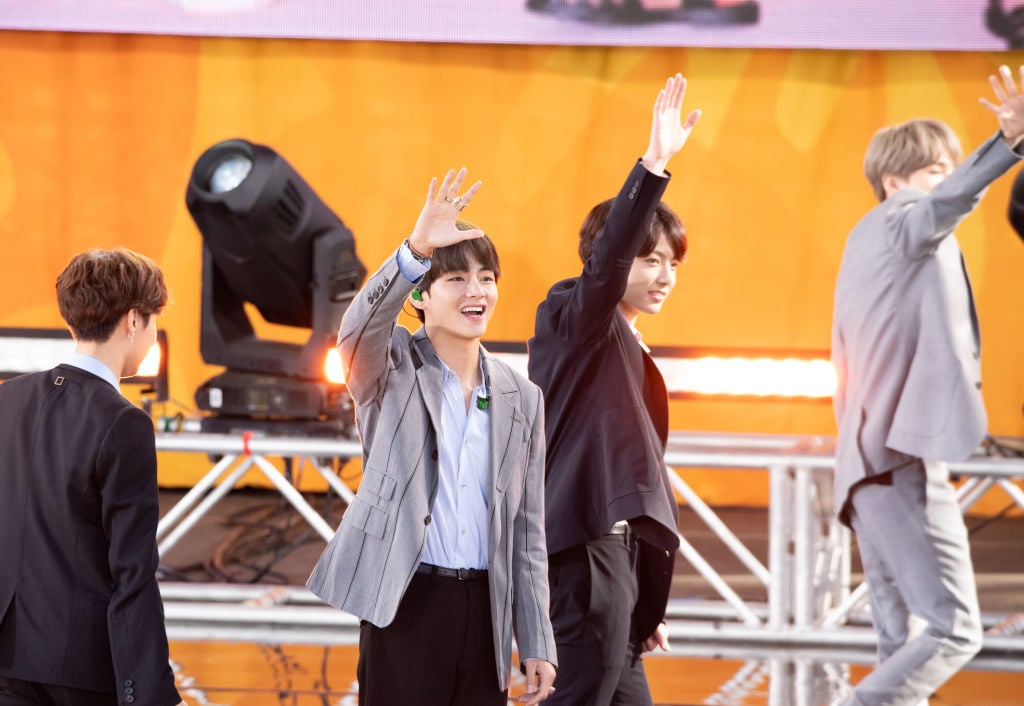 V from BTS, real name Kim Taehyung, was born on Dec. 30, 1995
You may know him as the BTS member who loves Panda Express, or you may know him as the singer behind the song "Winter Bear." V is a singer and dancer for the K-pop group BTS.
Kim Taehyung, also known by his stage name V, is one of the younger members of the group and it shows in his bubbly personality. (He may not be as extroverted as J-Hope, but he's fun-loving, outgoing, and of course, a talented performer.)
V can speak multiple languages, including Japanese
This K-pop idol is more than just a talented singer and dancer. V can speak multiple languages and is fluent in Japanese. After spending so much time overseas, all of the members of BTS can speak at least a little English. That includes V, who often speaks English words and phrases during interviews and live performances.
Taehyung even showcased his English skills with his recently released song, "Winter Bear." His talent doesn't stop there. There are a few clips of V showing off his rapping skills, alongside members like Jungkook. (Fun fact: he also used to play the saxophone.)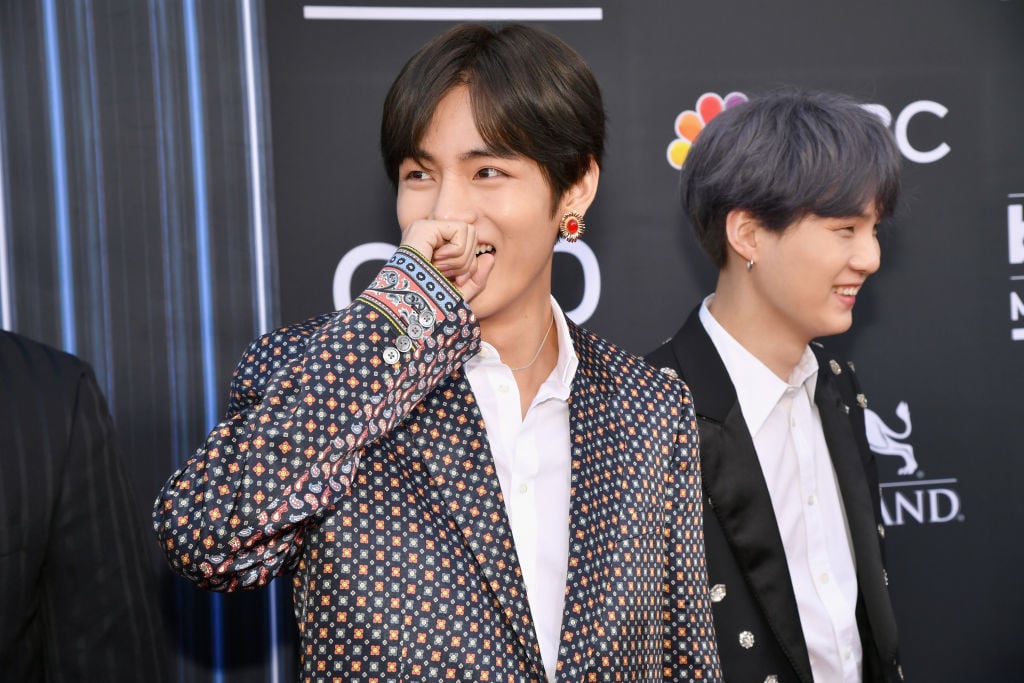 V coined the BTS phrase 'I Purple You'
There are many words and phrases that hold meaning for BTs fans, There's "army," the nickname given to fans of the K-pop group. There's also "I Purple you," a phrase created by V to show the fans how much he loves them. Recently, the phrase reached its 1000th day anniversary and trended on Twitter, fans sharing their messages with the idol.
"Purple is the last color of the rainbow colors, so it means I will trust and love you for a long time," said Kim Taehyung, also known as V, in Korean during one live performance. "We will always trust you and go up the stairs with you. You don't need to help us all the time. You can hold our hands and follow us now. We'll go up really high. I'll make it nice."
"I Purple You" aside, V is known for being eccentric and quirky. From singing about Panda Express to his love for photography, V has a unique personality, to say the least, but that's one of the reasons why fans love him so much. The artist gets to showcase his unique point of view with his solo music, including the recently released song, "Winter Bear."
V releases music as a solo artist including the song 'Winter Bear'
Even though V is one of the singers in the group BTS, the artist showcases his own music style with original songs. Most recently, V released the song "Winter Bear," which he sang entirely in English. Unfortunately, "Winter Bear" is not available for streaming on Spotify. However, the music video is available for viewing on YouTube, currently has over 20 million plays. Fans commended the artist on showcasing his English skills, which have since improved since BTS debuted over five years ago.
Additionally, a few of V's solo songs are available on BTS' soundtracks. That includes songs like "Intro: Singularity," and "Stigma." Music by BTS, including Map of the Soul: Persona, is available on Spotify, Apple Music, and most streaming platforms.