Which BTS Members Have the Cutest Friendship?
Sure, all seven members of BTS work perfectly together. Both with their music and in their real lives, this K-pop group is considerably close. Which two BTS members have the cutest friendship? What have these members said about working together for over seven years? Here are the fan-favorite friendships between the members of BTS.
There are seven members in the K-pop group, BTS
While these performers release solo music, Jin, RM, Suga, J-Hope, V, Jimin, and Jungkook form the award-winning K-pop group BTS. They released songs like "Boy With Luv," "Black Swan," and "MIC Drop."
Together, they became one of the biggest boy bands in the world. They broke records on YouTube, already pre-sold millions of copies of their upcoming 2020 release Map of the Soul: 7, and even became the first K-pop group to perform at the Grammy Awards. With all this success comes pretty close relationships between each of the BTS members.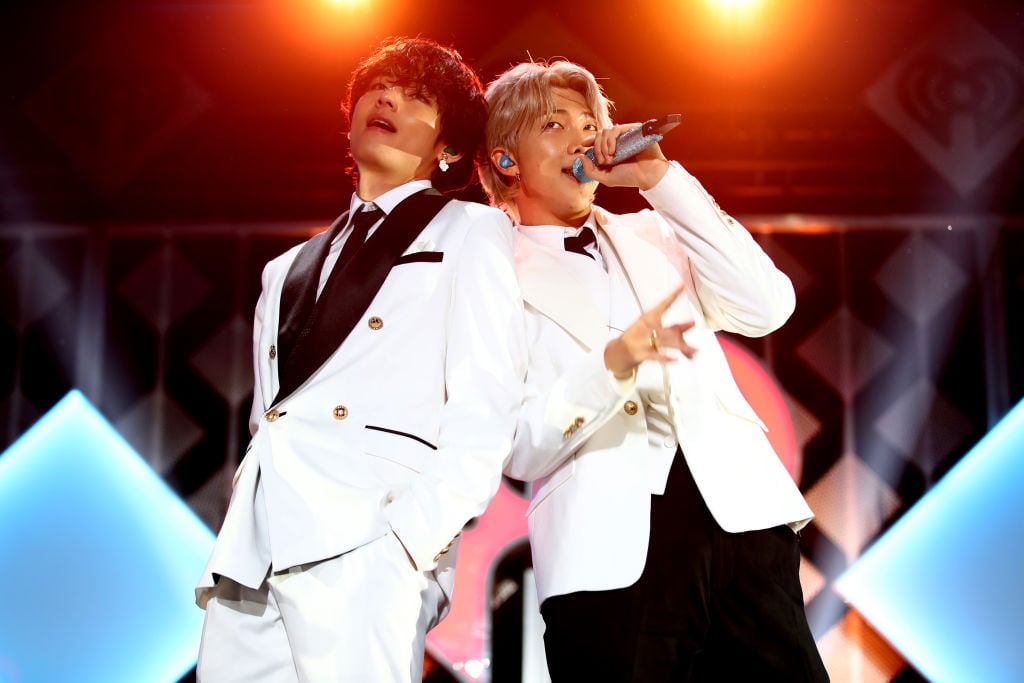 According to rapper and dancer J-Hope, the BTS members are all close friends
It's been 7 years since this K-pop group debuted so, naturally, these boys are going to become pretty close. During an interview with Paper Magazine, J-Hope described how this boy band became best friends over time.
"There was a time when we fought each other quite a bit because we all came from different backgrounds and our personalities were so different," J-Hope said. "But we were able to overcome that after frequently talking to each other and living together for a long time. We now know what each of us are thinking just by looking at each other."
"Because each member was so different, I think it was hard for everyone to understand each other," Jimin said. "But we didn't give up, and now we are a team where each member is irreplaceable."
Some fans love the relationship between members of the BTS 'vocal line'
There are plenty of adorable friendships between these BTS members. There are the two oldest members, RM and Jin, who share plenty of laughs together. Additionally, there are a few close relationships between members of the vocal line: Jin, V, Jimin, and Jungkook.
"I really love V and Jimin's friendship! Jimin is there for all of them, but I think he's especially close to V. V expresses how much Jimin comforts him and helps him talk about himself when he's struggling with something and its really sweet to see this kind of brotherhood between two that have no blood relation to each other," one Quora user said.
"Another friendship/relationship I love is Jungkook and V! They're just a bunch of dorks that fate happened to group them together to create this ultimate super dumb friendship! I love it! They mess around, have inside jokes and it just feels that they're so in tune with each other, like literally brothers from other mothers," one Quora user said.
Music by BTS, including "Black Swan" is available on Spotify, Apple Music, and most major streaming platforms. Map of the Soul: 7 premieres on Feb. 21, 2020.