Do Any of the BTS Members Drink Alcohol? RM Shares the Classic Korean Drink He Has With His Late Night Snack
It's been seven years since this K-pop group debuted. For some fans, they've watched the boys grow up to young men, celebrating their birthdays and other milestones together. Now, all of the BTS members are of legal drinking age in South Korea.
Do the members of BTS all drink alcohol? What is their preferred drink of choice? Here's what viewers learned from BTS' appearance on The Late Show Starring Jimmy Fallon.
BTS and Jimmy Fallon talked traditional late-night snacks and drinks on 'The Late Show Starring Jimmy Fallon'
They're one of the biggest boy bands in the world, shattering YouTube records and surpassing their highest number of pre-sales for their 2020 release, Map of the Soul: 7.
To promote this album, BTS headed to New York, spending the day with Jimmy Fallon. On The Late Show Starring Jimmy Fallon, the boys enjoyed a true New York meal and talked about some of their favorite foods. The host asked, "what is the 'go-to' food in Korea?"
"Spicy, fried chicken," RM replied. "Chicken and beer."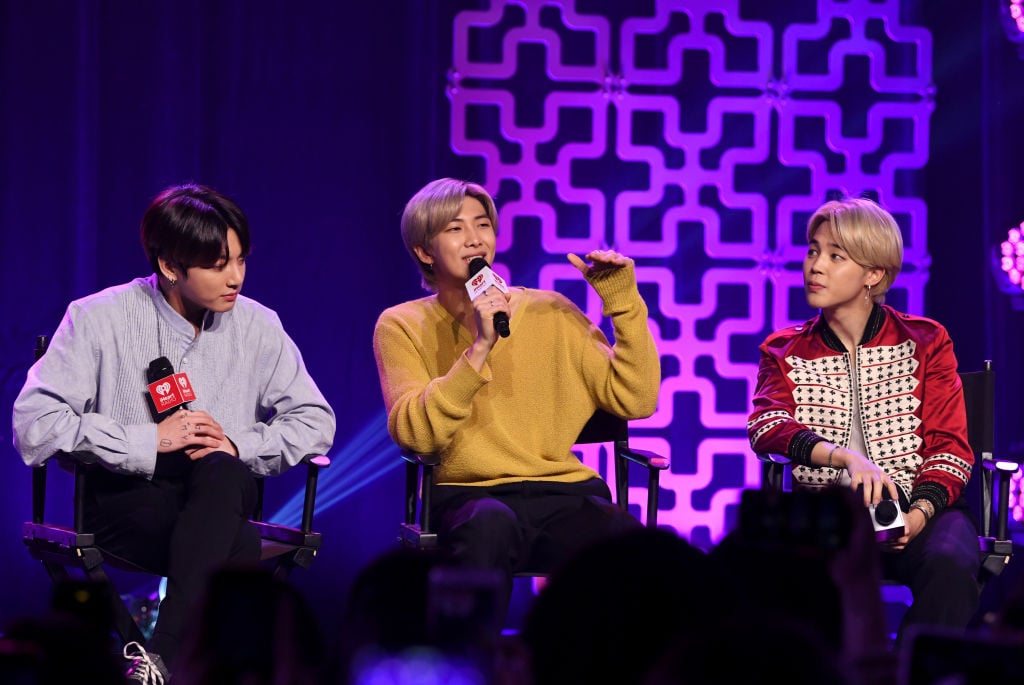 Presumably, all of the boys in BTS drink
Being that all the members are now over 21 years old, (the youngest member, Jungkook, being born on Sept. 1, 1997), it comes as no surprise to fans that the boys in BTS drink alcohol. Drinking is a big part of Korean culture and according to For Travelista, the legal drinking age there is 19 years old.
There are some clips of them drinking champagne to celebrate their historic appearance at the Grammy Awards. When they went on their period of "rest of relaxation" during 2019, some of the members were spotted by fans, drinking at different locations across the globe.
"I think Bon Voyage showed us that all the members do in fact drink, and they've also stated quite a few times that they have 'drinking buddies' for when they want to relax and knock back a few… [some of the members] don't like to drink," one Quora user said.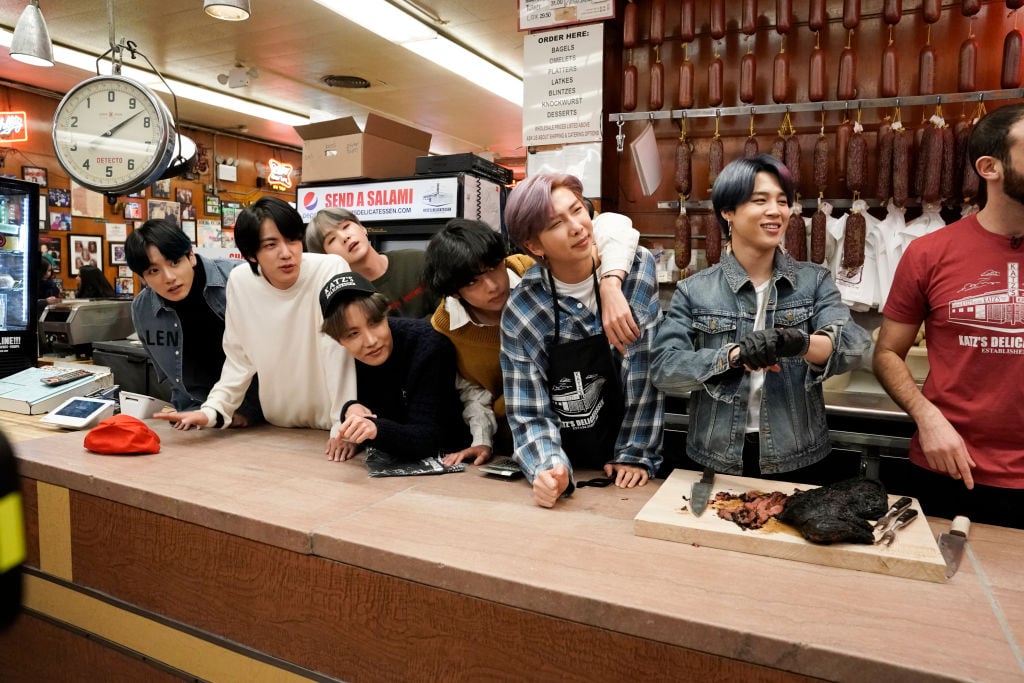 BTS debuted their song 'Dionysus,' a nod to the Greek god of wine
Some of BTS' songs even elude to the members drinking. That includes Map of the Soul: Persona's "Dionysus." This song and its title hold references to Greek mythology and the god of wine, vegetation, pleasure, festivity, madness, and wild frenzy.
The translated lyrics read, "Just get drunk like Dionysus, Drink in one hand, Thyrsus on the other, Art splashing inside this clear crystal cup, Art is alcohol too, if you can drink it, you'll get drunk fool."
BTS' latest album, Map of the Soul: 7 is more of an introspective body of work, featuring songs like "On," "Black Swan," and "Filter." By contrast, some Twitter users theorized that Map of the Soul: Persona is about and specifically for the fans.
Music by this boy band, including their recently released album Map of the Soul: 7, is available on Spotify, Apple Music, and most major streaming platforms.