What the BTS Members Eat in a Day (Spoiler Alert: It's a Lot of Snacks)
They're one of the biggest boy bands in the world, but they still love fried chicken and beer. What does BTS eat in a day? What are some of their favorite foods? Here's what we know about these K-pop idols and their snacking habits.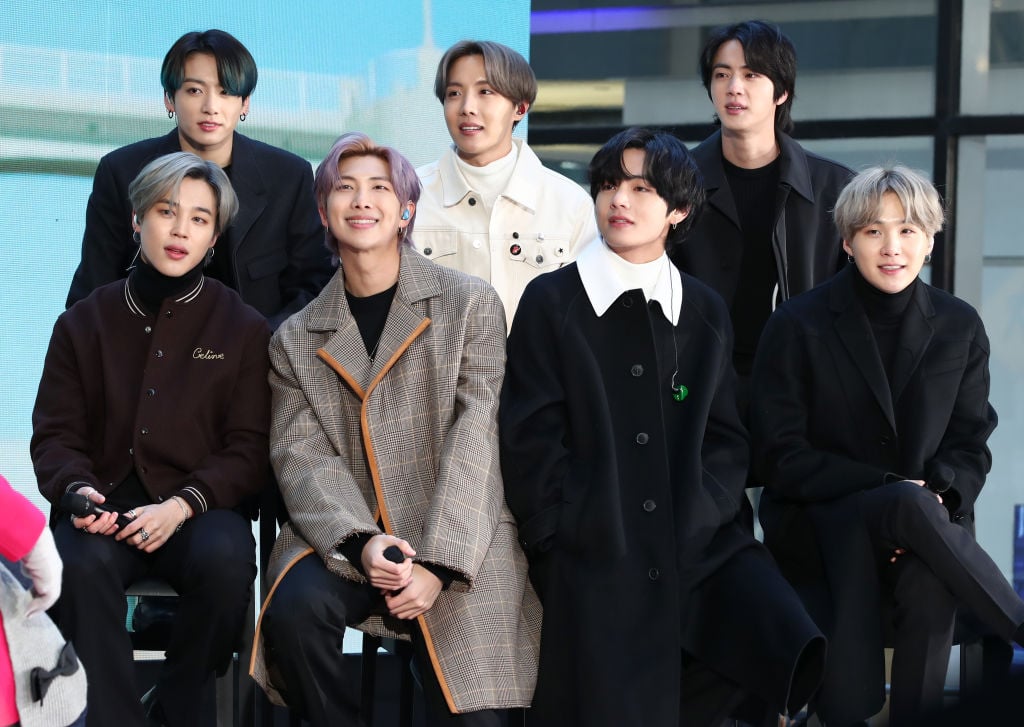 What does BTS eat in a day?
These seven K-pop idols are hungry for more than just success. If you've watched any of BTS' live streams, chances are, you've caught the boys snacking on something, whether that be a cake for someone's birthday or just some noodles. 
The oldest member of the boy band started his own mini "mukbang" series, titled Eat Jin, where the k-pop idol talks to fans while enjoying some food. During their interview on The Late Show Starring Jimmy Fallon, RM shared that in Korea, a typical late-night snack would include fried chicken and some beer. However, when J-14 spent the day with this K-pop group they found that it was filled with a lot of snacks. 
"There were ramen cups, boxes of Pocky – which are thin chocolate-covered sticks – crunchy Cheetos and Fritos, cans of Coke, slices of cake, iced coffees, and 'body conditioning' shakes," J-14 shares about the K-pop group.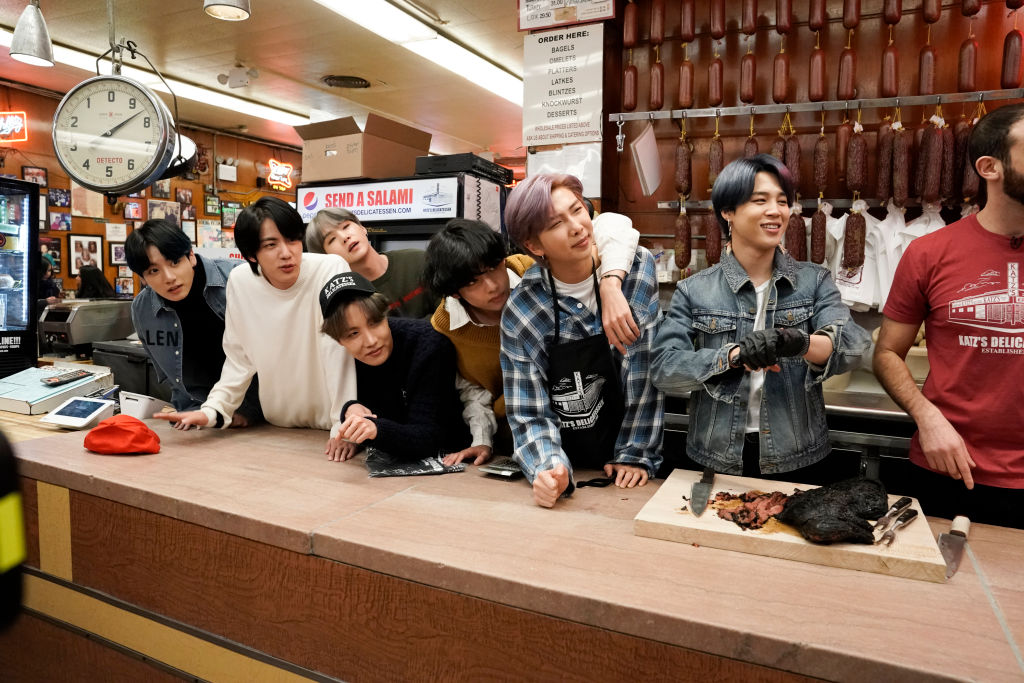 What are some of BTS' favorite restaurants?
During a few different interviews, the BTS members shared some of their favorite restaurants, both in America and back home. For J-Hope that means Shake Shack, (and maybe a chicken noodle soup with Sprite on the side.) For Suga and V that means Panda Express. 
Of course, if BTS stopping on the West Coast, In-N-Out Burger. During one interview, the boys said that one of their favorite Korean restaurants is Yam Yam Chicken, comparing it to America's Kentucky Fried Chicken. 
"They revealed that they had tried Panda Express at the airport, but there was never full disclosure of what they actually thought of that meal… More Coke cans, yogurt-covered pretzels, Kind bars, and nacho cheese Doritos and hot dogs. FYI, the Doritos are Jimin's favorite," the J-14 article continues. 
Don't worry, though. These boys stay healthy with plenty of workouts, as seen from Twitter posts by the band members. They're also always dancing, practicing for upcoming live performances and showcasing their talent on YouTube and social media. 
BTS shared that their eating habits weren't always healthy
It's hard to know what goes on behind the scenes for this K-pop group. Some of the members have even opened up about unhealthy eating habits and diets to prepare for shows. When the members watched a video from when they first debuted, Jin and RM mentioned how they starved so much back then. 
According to Metro, Jimin shared that he would sometimes lose consciousness during dance rehearsals from his dietary habits. This isn't exactly out of the ordinary for K-pop groups, and the members have since acknowledged the dangers of extreme dieting. 
Music by BTS, including their recently released album Map of the Soul: 7, is available for streaming on Spotify, Apple Music, and most major platforms.