How the BTS Members Learned English
If you're an army, you most likely know how RM learned English. Since their debut, however, a few other members picked up a second and some even a third and fourth language. Here's how the BTS members learned English and why they sometimes sing in English on Map of the Soul: 7.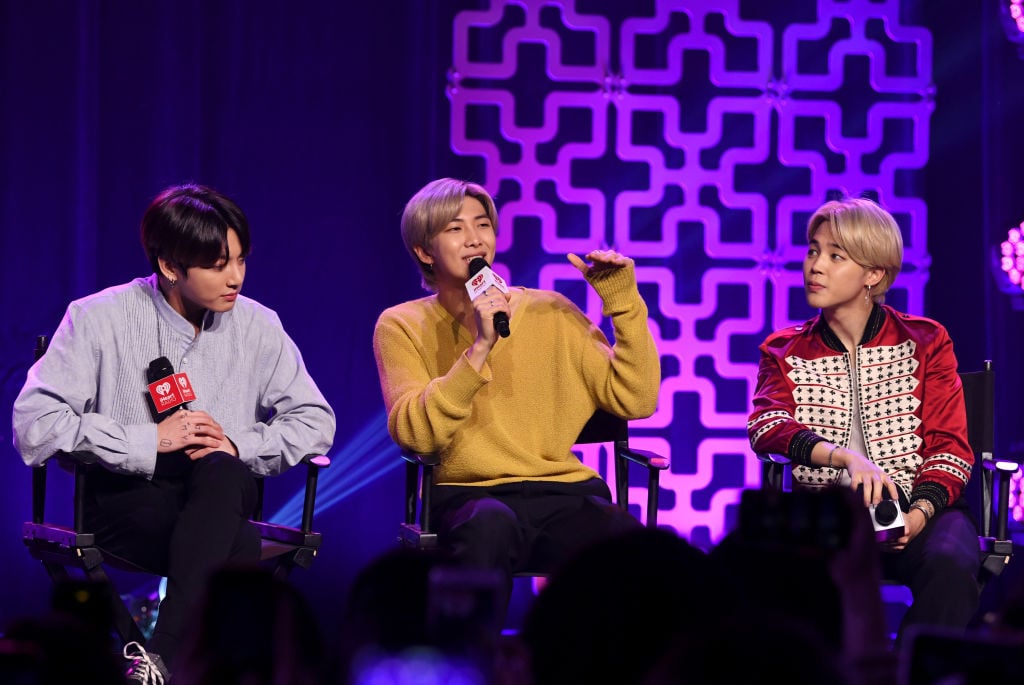 Some BTS members are fluent in English, including RM, Suga, and J-Hope
This boy band may be based in South Korea but as Billboard chart-topping artist BTS often spends time in the United States and globally. Most recently, to celebrate the release of their album, Map of the Soul: 7.
Since their debut and before they debuted, some of the BTS members became fluent in English. That includes J-Hope, Suga, RM, although each of them can hold a conversation pretty well.
During one interview, the BTS members shared that Jungkook has been trying the hardest to learn English. It's definitely paying off. On The Late Show Starring Jimmy Fallon, Jungkook talked about the first time they performed as a group. It ended in a big hug from the host.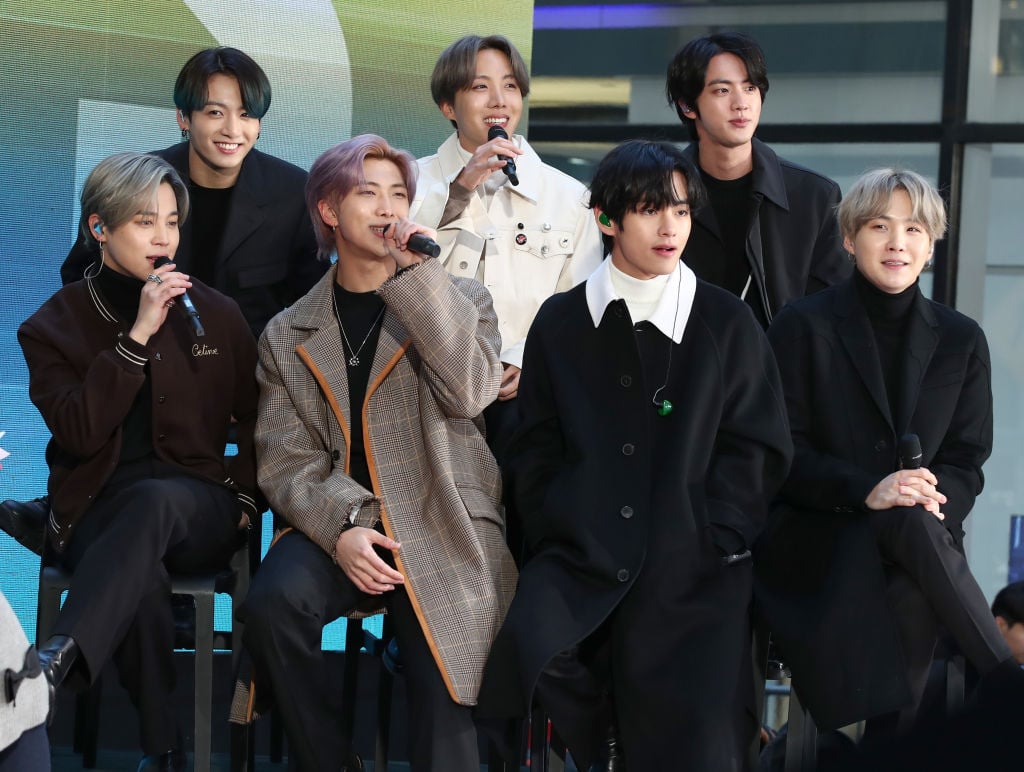 How are the BTS members learning English?
After touring and doing interviews overseas, these k-pop idols picked up a few English phrases to say at their concerts. Still, the boy bands often practice their English during interviews, including on The Late Late Show with James Corden.
RM is reportedly helping the members with their English here and there. Fans also saw a video of V using his phone to learn English, repeating back sentences with Jimin.
This boy band already knows a number of languages, including Chinese, Japanese, Tagalog, Russian, Portuguese, French, and Arabic. V and J-Hope are reportedly fluent in Japanese, and RM is pretty up there, too.
Some BTS songs, especially on Map of the Soul: 7 and Map of the Soul: Persona, sport English verses and feature English-speaking artists. V even wrote and performed a song entirely in English, "Winter Bear," which premiered in 2019.
RM learned English from watching the sit-com 'Friends'
Fluent in English, RM shared a handful of times how he learned the second language — by watching Friends. While on The Late Late Show with James Corden, for the Carpool Karaoke segment, RM and James Corden started singing the theme song together.
In the back of the car, Jin and Suga started talking and Jin mentioned that he watched Friends, too, but he still couldn't speak English well. Suga said that RM memorized it to study.
When RM explains how he learned, he said that he first watched it in Korean with the English subtitles, then in English with Korean subtitles, then in English with no subtitles. Since then, he became somewhat of a translator and spokesperson for the group, especially when overseas.
Music by BTS, including their recently released album, Map of the Soul: 7, is available for streaming on Spotify, Apple Music, and most major platforms.