What Are the BTS Members Really Like?
BTS is one of the most popular boy bands in the world. Surely, the members have award-winning personalities to match their music. Here's what Jungkook, V, Jimin, Suga, Jin, RM, and J-Hope are really like.
BTS is one of the most popular boy bands in the world, selling out stadiums and earning millions of views on their YouTube channel. Still, what fans see is only scratching the surface of their personas. Of course, no one can get inside the boys' heads, but some fans got pretty close to learning about their personalities. What are the BTS members really like? Fans of Quora weigh in.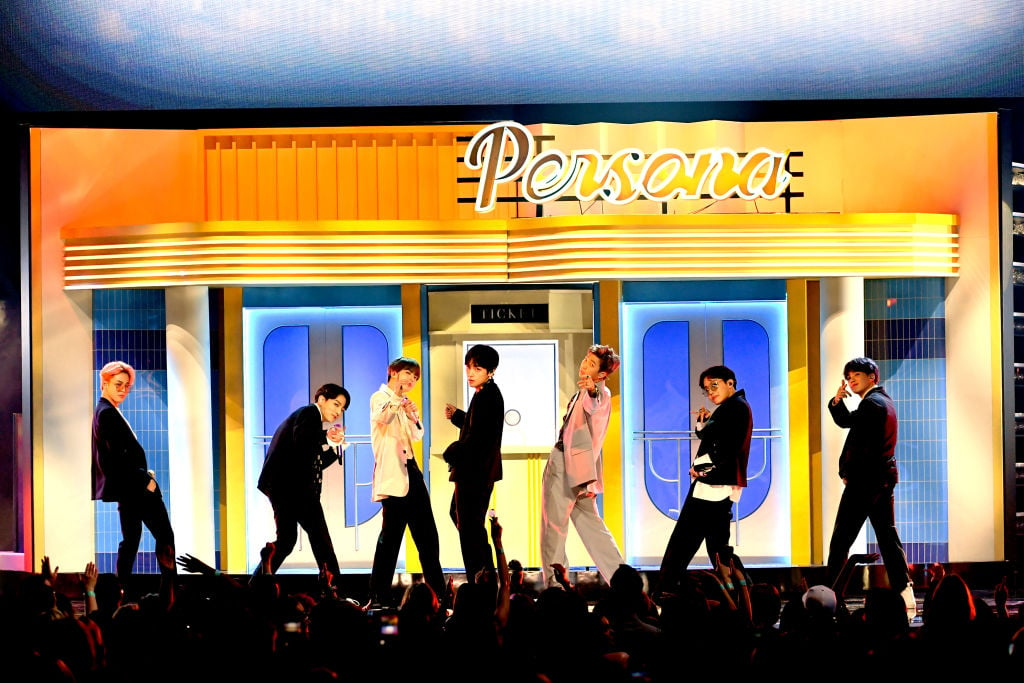 What are the personalities of Jungkook, V, Jimin, Suga, Jin, RM, and J-Hope from BTS?
Seven big personalities mesh together to form the K-Pop group, BTS. As the leader and often the translator for BTS, RM is described as eloquent, levelheaded, and smart. Some fans say he is introspective and thoughtful, stating, "his solo song 'Reflection' in the Wings album, my personal favorite song from that album, showcases that perfectly, as it is a personal song sang from his personal view and experiences about self-identity and self-love."
Perhaps the most obvious personality is Suga's, because he is known for being sassy, blunt, and shady during interviews. Yet, Suga is more reserved and introverted than other members of BTS. He has been open about his past struggles with depression and social anxiety.
Jin, as the oldest, is often the comedic relief for the group, calling himself "worldwide handsome" in many interviews. He is also very outgoing, often showing his love by making paper hearts, surprising team members and fans with the small gift.
Hyper, silly, and outgoing J-Hope is probably the biggest extrovert of BTS. Still, he knows when to be mature and respectful. J-Hope spreads positivity and love to his fans, often starting interviews stating, "I'm your hope, you're my hope, I'm J-Hope."
According to fans on Quora, Jimin is one of the most mature, kind, and hard-working members of BTS. Reportedly, Jimin found more confidence in himself in comparison to previous eras.
One of the most popular and beloved BTS members, V is described as being carefree, lovable, and even eccentric. One fan on Quora stated, "many people also call V [an] 'alien' since V has many 'out-of-this-world' actions like talking to himself… But again, it is admirable when he can freely express himself in such a unique way."
The youngest member of BTS, Jungkook was one of the shyest during the beginning of his career. Since then, he's grown to share his opinions and even tease his abs during live performances.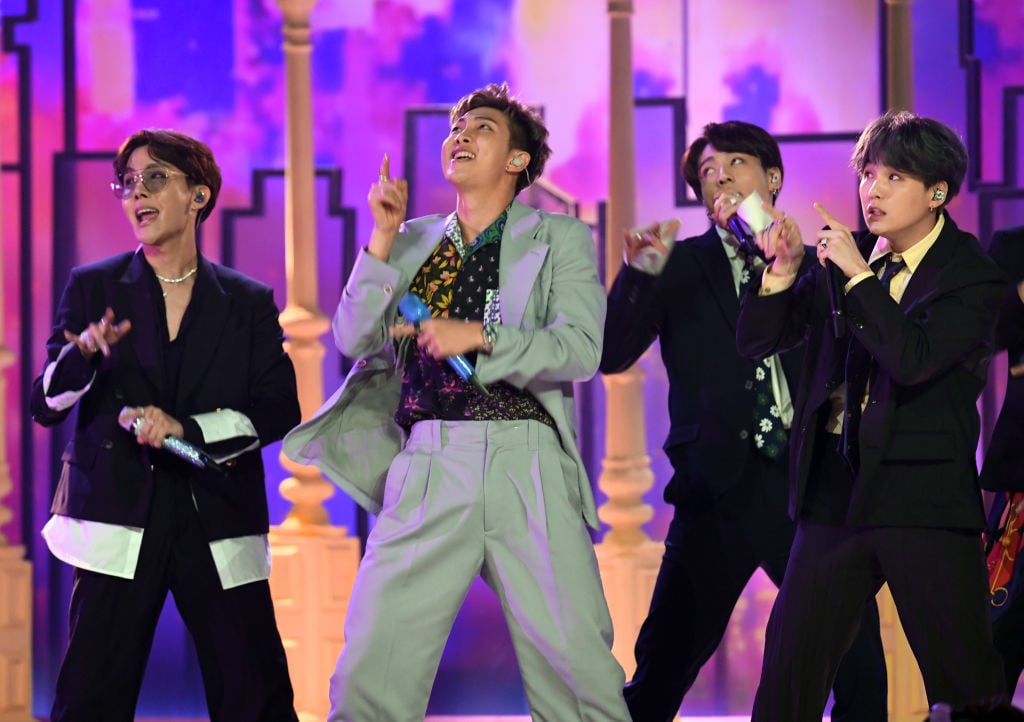 Who is the most popular member of BTS?
There are a few different factors that come into play for fan-favorites. That includes geographical location, as some members of the group are bilingual. According to Ranker, the most popular member of BTS in the United States is V, followed by Jungkook. Because RM is fluent in English, some fans in the United States and the United Kingdom gravitate towards him.
In Korea, the most popular members are generally the younger performers. That includes Jimin, V, and Jungkook. One fan on Quora stated that V used to be very outgoing and bubbly, but since the death of his grandmother and two friends, he became more quiet and calm. For a fan who sees Jungkook and Jin's outgoing and outspoken personalities off the bat, it's easy to find those two likable.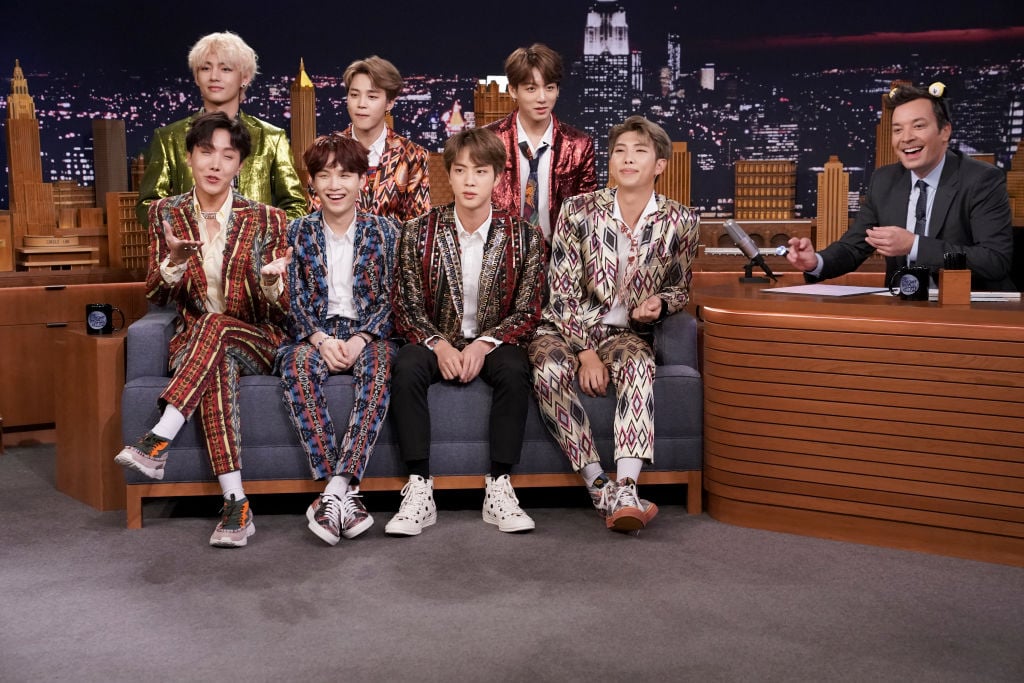 Is there a least popular member of BTS?
Of course, each member of BTS is insanely talented and popular. Together, they became one of the biggest boy bands in the world. Still, fans have a bias over their favorite members and a few of the BTS boys don't make the cut. Among the least popular members of BTS are J-Hope and Jin.
Even hot of the heels of his successful EP, Hope World, according to fans on Quora, J-Hope is not as popular as V or Jungkook. Jin is the oldest member of BTS and one of the main vocalists for the group. Some fans say these boys might be the least popular because of their age.
"You Jin biasers, do not be offended. I've been there. Jin was my first bias. However, being the oldest, I feel like more people are, how do I say this? People are more afraid to bias him because it's maybe less likely to actually happen," said one fan on Quora.
BTS' film, entitled Bring the Soul: The Movie premieres during Summer 2019.