What Are the BTS Members' Workout Routines?
Even while they're on the road, these K-pop idols try to stay healthy and fit. What are the BTS members' workout routines? Which members shared what exercises they do? Here's what we know about how BTS, and the BTS ARMY, stays healthy.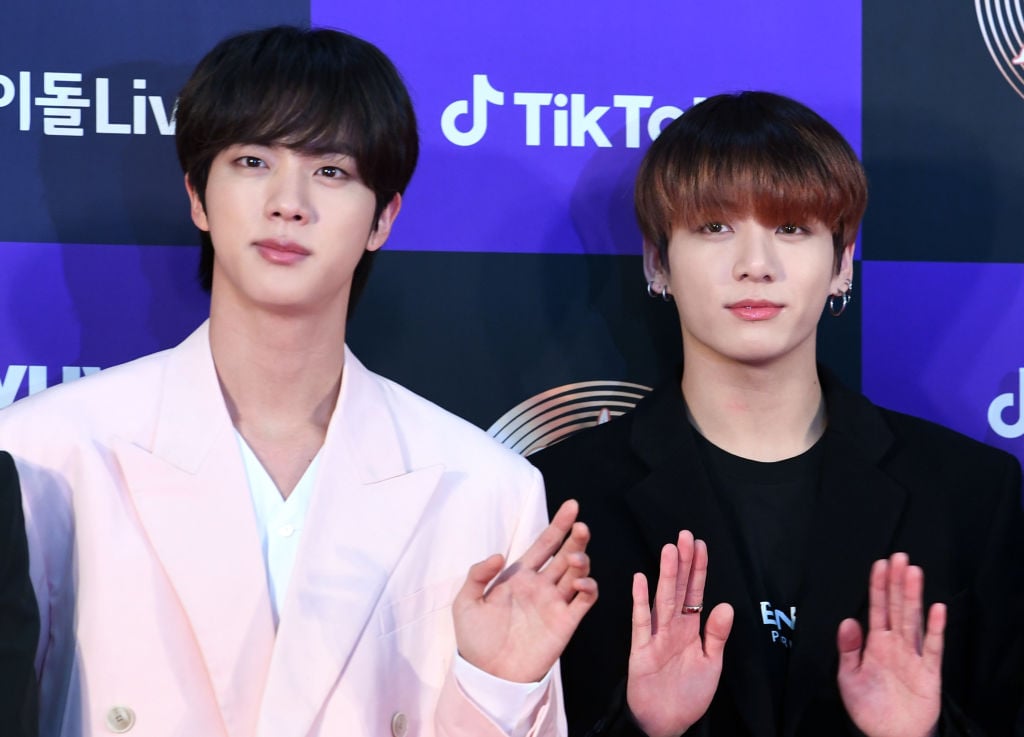 The BTS members are often working out and working on new music
These performers are international pop stars and one of the most popular boy bands in the world. Still, the members of BTS are sure to workout and, most recently, promote healthy eating habits. The member who is the most candid about his workout routine is Jungkook.  
The singer even showed his usual exercises in a note on his phone during one video. That workout, reportedly, includes 20 squats, 20 pushups, 20 jumping squats, 10 planks, 20 mountain climbers, 15 burpees, 20 crunches, 20 leg raises, and 20 superman exercises. 
Some fans of BTS have even taken the lead of these K-pop idols, doing "30 Day Workout Challenges" surrounding BTS' dances. Others took to workout routines of members like Jungkook and followed that to be healthier. In fact, it seems as if the members are always sharing new ways to work out (and enjoy it.)
Fans can watch clips of BTS working out on their YouTube channel
One video, posted to YouTube during 2018, shows Jungkook and Jin fitting in a workout. The two do pushups side by side before doing a few squats. (Jimin and J-Hope, who work equally as hard, are taking a well-deserved break in the background.) Jungkook often shares videos to Twitter of himself working out, including one from May 2019 that earned over a million likes.
Even when they're not at home, some of the BTS members are working out. According to Koreaboo, "in the behind scene for Episode 70 of Run BTS!, BTS exercised together at their rental house in Canada. Workout king Jungkook kicked off the class with a list of exercises he'd saved to his phone."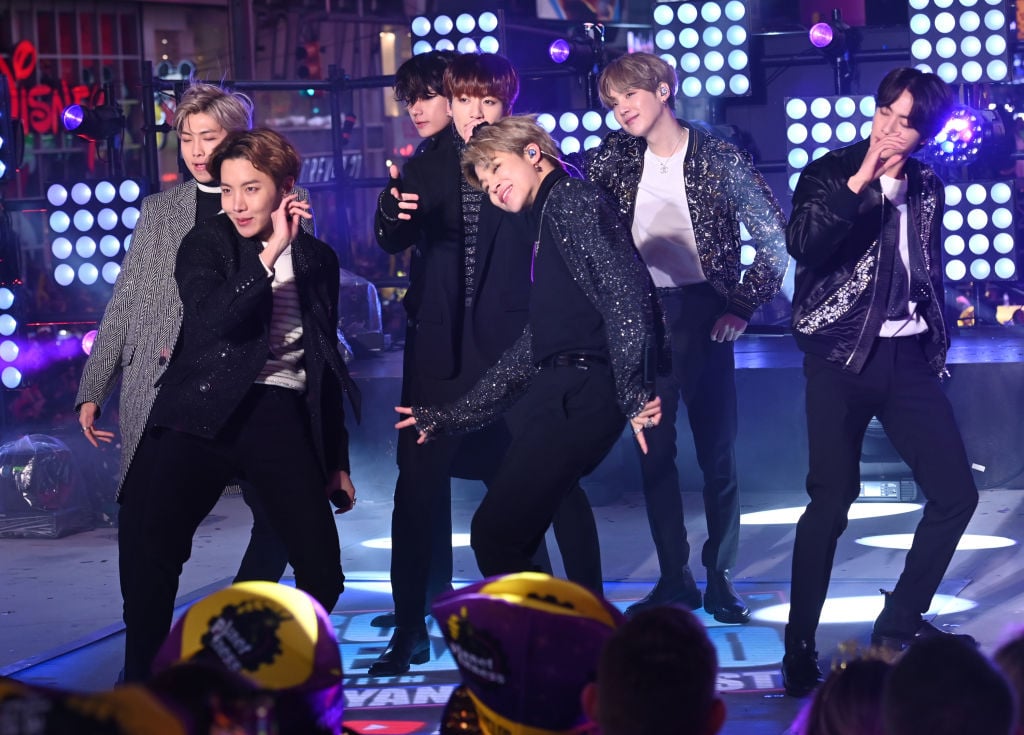 What other workouts do the BTS members do?
Of course, as one of the "best dancers on the charts," as James Corden says, these boys are often working out just be rehearsing for their live performances. In between takes for The Late Show Starring Jimmy Fallon, the host shared on Twitter that when he hugged V after he was dancing, he could feel his heartbeat. 
For the Carpool Karaoke segment on The Late Late Show with James Corden, the BTS members attended James Corden's exercise dance class. It was a lot more worked than they anticipated and after their second song, two of the members fell to the floor to catch their breath.
Fans can watch BTS perform live on their Map of the Soul world tour, which takes place sometime during 2020. Until then, fans can watch BTS work out (and just hang out,) during episodes of Run BTS. There are also classes on Weverse featuring by BTS, titled Learn Korean with BTS.
Music by BTS, including their recently released album Map of the Soul: 7, is available for streaming on Spotify, Apple Music, and other major platforms.