BTS Might Have Had a Different Lineup If It Wasn't for 1 Member
BTS has been gaining immense popularity around the world. They went from being just another K-pop act in South Korea to now being a worldwide phenomenon.
At the heart of BTS's success are seven young men who have worked extremely hard to get to where they are now. However, it might surprise fans to know that BTS's lineup could have been quite different. In fact, the lineup we know today was influenced by one specific member of BTS.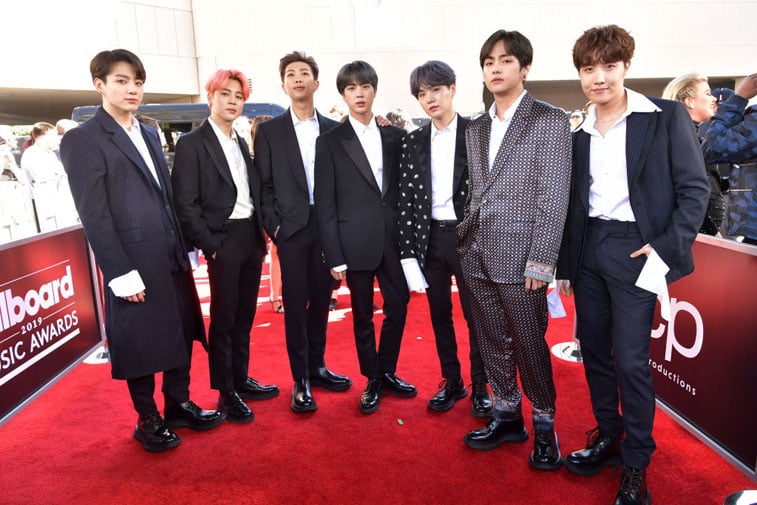 How was BTS formed?
Like many other K-pop groups, the idea of BTS was conceived by an entertainment company. In this case, Big Hit Entertainment and its CEO Bang Si-hyuk came up with the concept of a hip-hop group that could speak to the young people of today.
The first member recruited into BTS was RM, who was a rapper already trying to establish a solo career. The rest of BTS's lineup – Jin, Suga, J-Hope, Jimin, V, and Jungkook – all came later.
BTS officially debuted in 2013 and saw their popularity rise steadily over the next few years. They became international superstars in 2017 after winning a Billboard Music Award.
Which member had a big influence on BTS's current lineup?
Throughout BTS's career, fans have been able to watch the guys on their amazing journey. This has also led many people to become acquainted with the seven members.
It is hard to believe BTS could have had a different lineup, but that almost happened if it weren't for RM. In fact, when looking at a few stories of how each member came to be a part of BTS, RM seems to have been the common thread among them.
Before joining Big Hit Entertainment, Jungkook auditioned for the show Superstar K. His talent ended up impressing many entertainment companies, and he could have joined any of them. However, he decided to join Big Hit because RM was there.
"After appearing on [Superstar K], I received calls from around seven different agencies," Jungkook shared, as reported by Soompi, in 2017. "I ended up [at Big Hit] because Rap Monster was so cool."
RM was also the reason J-Hope made it into the group. Before they debuted, J-Hope was almost dropped from the lineup. However, RM managed to persuade Big Hit to let J-Hope stay.
"I told them we needed Jung Hoseok. We need Jung Hoseok, we can't make it without him. I worked really hard to convince them," RM recalled in an episode of BTS's show Burn the Stage, as reported by Koreaboo.
Has BTS ever thought about breaking up?
Over the years, the seven members of BTS have proven themselves to be a tight-knit group. The guys live and work together, and they have also become extremely close along the way.
However, in 2018, there was a time when BTS considered breaking up. At the Mnet Asian Music Awards that year, Jin revealed: "I remember early this year. We were mentally struggling at the beginning of the year. While talking amongst ourselves, we even considered disbanding."
Fortunately, BTS was able to work through the difficult time and came out stronger than ever. Their contract lasts until 2026, so it seems the group will be continue to be together for several more years.