BTS Notices Americans Are Very Familiar With Them Now: 'That's What We Wanted'
Many artists who want international stardom often look to the American music industry. After all, any song that makes it to the top of the various Billboard charts tend to get noticed by music listeners worldwide.
Of course, the competition to get recognized is fierce. However, BTS is beginning to cement themselves in the U.S. With every release, BTS gets more and more attention from the American public. The group has noticed this as well, and the members recently admitted they very much wanted American music fans to be more familiar with them.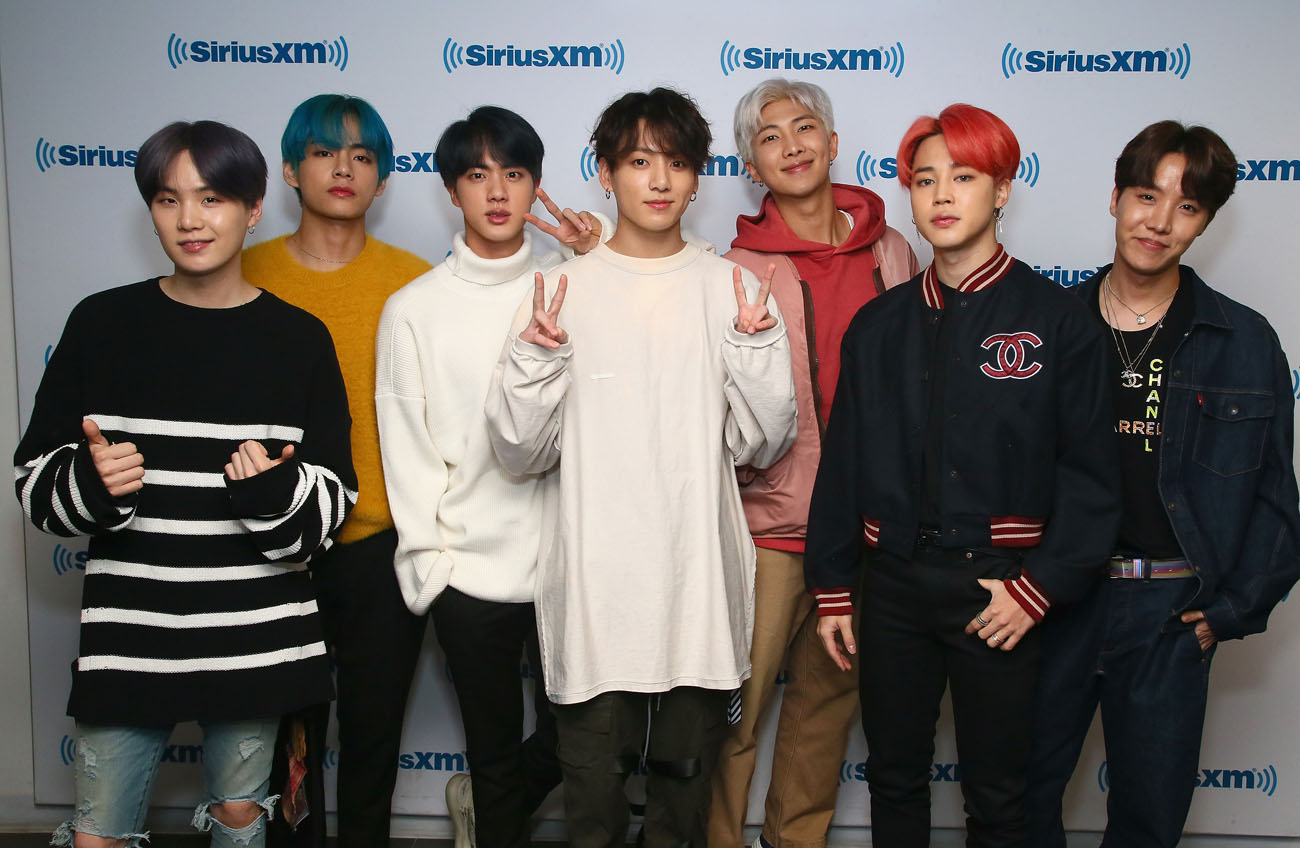 When did BTS start getting noticed in America?
BTS debuted in 2013, and they have been known among K-pop fans for several years. Howver, it wasn't until 2017 that their presence really caught on in the U.S. and around the world. That year, BTS appeared at the Billboard Music Awards and won a fan-voted category.
Since then, BTS has been doing a lot of promotional work in the U.S. They have even appeared on more award shows to peform and accept various awards. Additionally, in 2019, they became the first K-pop act to go on Saturday Night Live.
Much of BTS's music is in Korean, which is why the group has been lacking radio play compared to other popular artists. However, their presence is still undeniable. BTS has sold out stadium shows in the U.S. and even charted at high positions with their albums and singles.
BTS recently broke records with their hit single 'Dynamite'
On Aug. 21, BTS released their first English-language single, "Dynamite." The song quickly became a huge sensation.
Within the first 24 hours of its release, "Dynamite" racked up over 100 million views on YouTube, becoming the first music video to have achieved that feat. Additionally, it also broke all kinds of streaming records on Spotify and iTunes.
Later on, it was announced that "Dynamite" had charted at number 1 on the Billboard Hot 100, making it BTS's first ever number 1 single in America.
BTS notices Americans are more familiar with them now
The recent success of "Dynamite" seems to be a clear sign that BTS is winning over the American public. In an interview with AP News, the group admitted they could feel American music fans are becoming more familiar with them.
"I think in the perspective of culture, I think it's really important to be familiar," RM told the news outlet. "So first, we think … that for many Americans (they were) not familiar with (us) — we look different, we (sing) different, we got some different choreography, music videos, like everything, even lifestyle."
He continued, "But I think as time goes by, we're doing these shows and songs and concerts and awards, I think quite a lot of people in the American music market is getting, like, kind of close (to us). I think it's very good and that's what we wanted actually."
BTS is now showing signs of slowing down anytime soon, so it's likely the group will continue to see even more amazing achievements in the future.