BTS Reveals How Their CEO Had Extremely High Standards for Their Performances
In the past several years, BTS has gone from a humbled K-pop act to one of the biggest artists in the world. There are many reasons behind BTS's success, but one that can't be overlooked is their consistently high-quality performances.
Getting to BTS's level is not easy, and their company's CEO understood how important it was to set high standards for the group.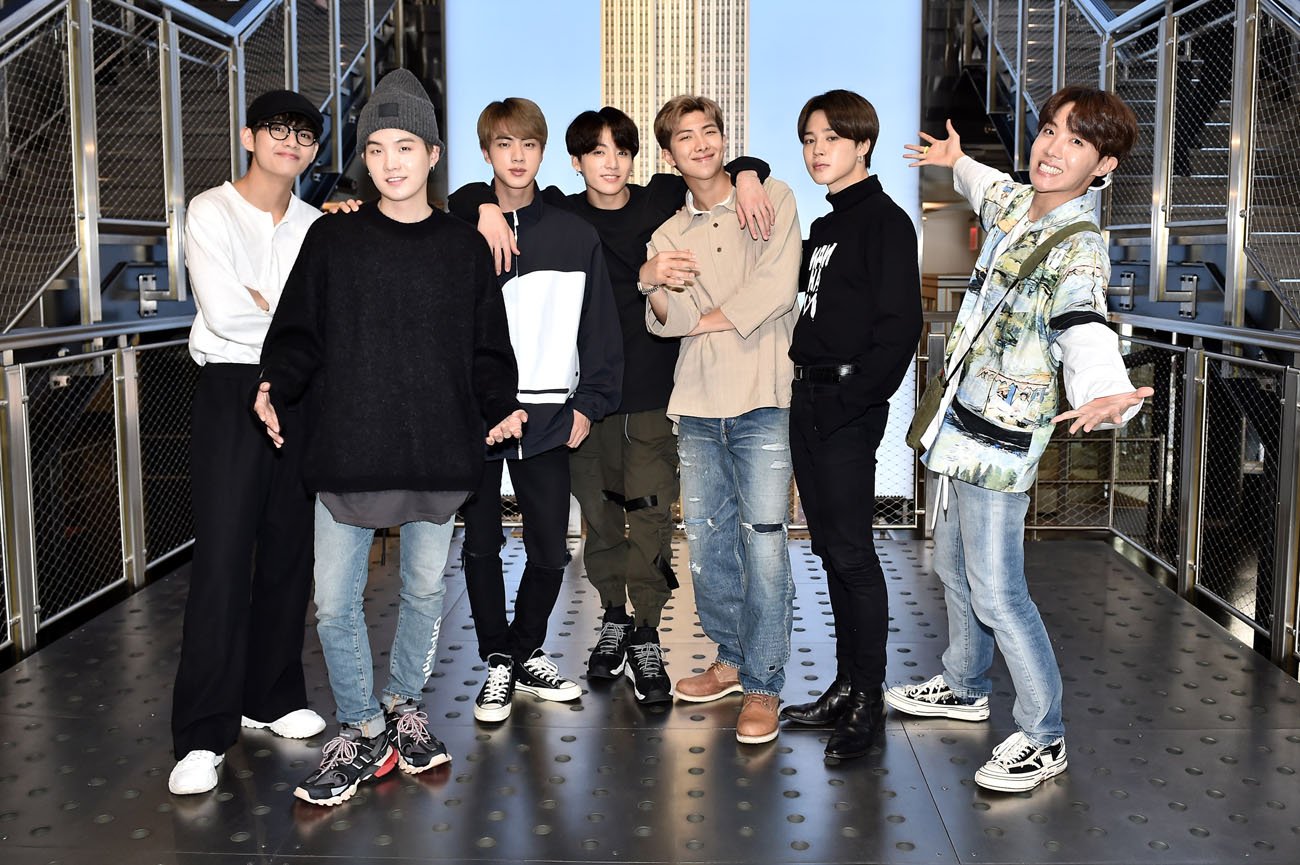 BTS trained for years to develop high-quality performances
BTS is not alone in giving fans high-quality performances. Many K-pop artists place a lot of emphasis on having mesmerizing choreography to go along with their catchy songs.
Most K-pop artists have trained for years to develop their talents, and BTS is no exception. The members all joined their company, Big Hit Entertainment, at different times, and they all put effort into learning as much as possible before debuting in 2013.
The CEO of BTS's company had high standards for the members
RELATED: BTS Revealed How Their Celebrity Selves Are Different Than Their Normal Selves
The standards are extremely high in K-pop, so Big Hit's CEO, Bang Si-Hyuk, often tried to make sure the BTS members can be competitive in the industry.
During an appearance on the Korean docu-series Archive K, BTS shared that Bang was strict with them and did not let mistakes slide.
"CEO Bang was very precise when overseeing our performances," Jungkook said. "[When checking our practice videos] he would press the space bar. If our angles were wrong, we'd have to practice again without any mercy."
Jimin also shared, "He really looked frame by frame and even told us to adjust our gaze."
Jungkook added that Bang tried to fix the angle of their necks as well.
Although these directions might seem tedious, it's clear they have helped BTS stand out and achieve huge successes.
BTS used to secretly nap in the bathroom during intense rehearsals
RELATED: BTS Reveals What They Were Like In High School—and 1 Member Admits He Was a 'Nerd'
It's no secret that BTS has given up a lot of their personal time in the pursuit of their dreams. In fact, during the early days of their career, BTS trained so intensely that they rested by sneaking naps in the bathroom.
"We had a lot of things on the itinerary while we were overseas and had to record the song at the same time," Jungkook told Pitchfork about their 2014 single 'Danger'. "What I remember most is the stark white rehearsal room. We all practice there, low on sleep.
He continued, "We were all so sleepy that we used to sneak into the bathroom to take naps. And our instructor would say, "Hey! Get out!"
BTS's hard work did not go unnoticed, however. The group frequented a restaurant near their dance studio, and the owner has talked about how much effort they put into their training.
"Their success is not just pure luck but thanks to their effort. They really put their blood and sweat into their work," the owner said. "They would practice every day from the morning to 10 p.m., sometimes they would just practice the night away. They worked that hard."