BTS Reveals Why the Choreography for 'Dynamite' Is Less Structured Compared to Their Other Songs
BTS's new single, "Dynamite," has been the talk of town in the past few weeks. The song is their first English-language single and has been extremely well-received by fans and casual listeners alike. Not only did it rack up over 100 million views in less than 24 hours on YouTube, but "Dynamite" became their first single to chart at number 1 on the Billboard Hot 100.
Perhaps something else that is different about "Dynamite" is the fact that the choreography is not as structured compared to BTS's other songs. Interestingly, there is a good reason for this.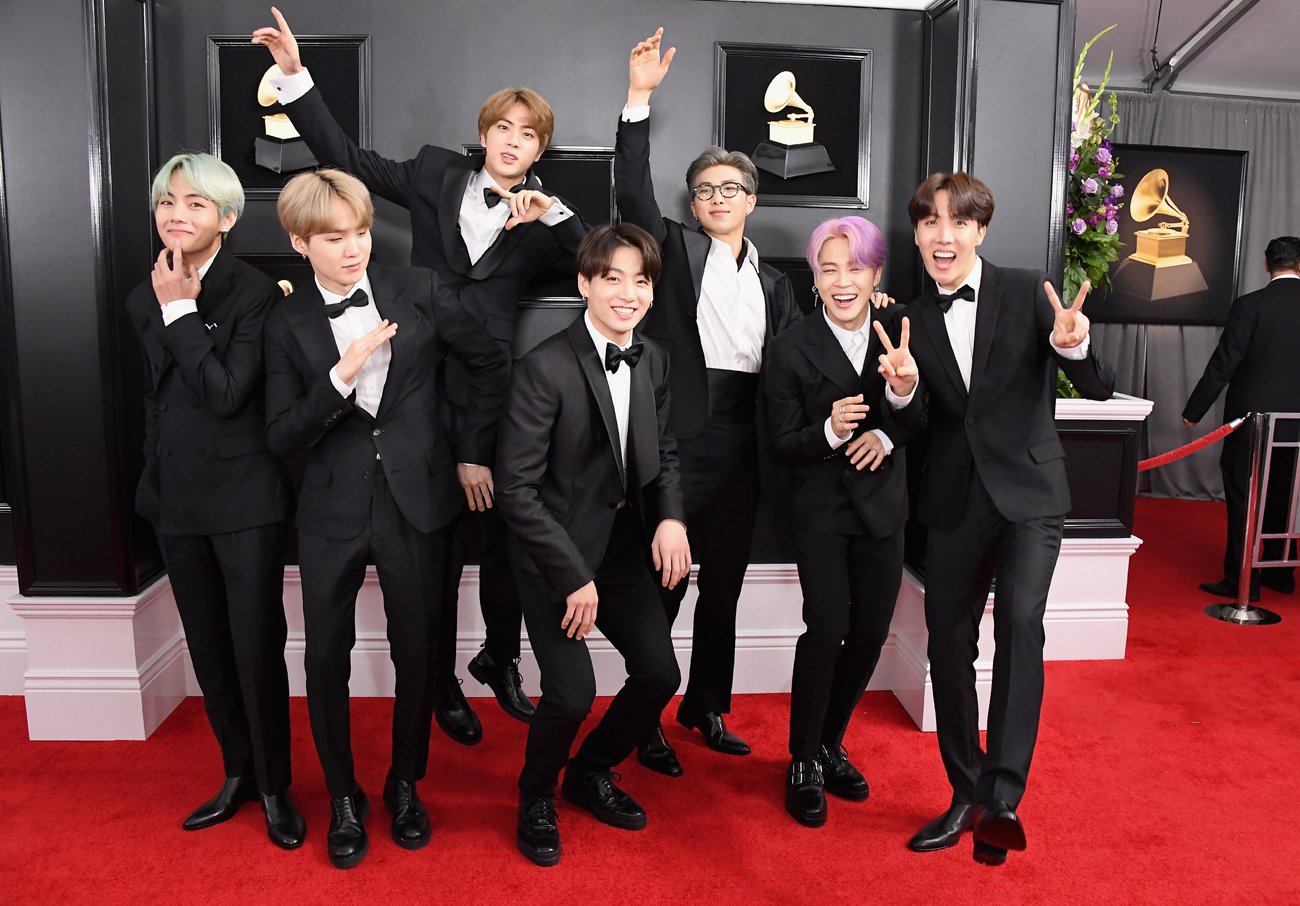 BTS released 'Dynamite' to spread positivity around the world
In late July, BTS unveiled some information about their upcoming single, which was later named "Dynamite." The group had a live stream session with fans and shared that their new single would fully be in English.
"The song is upbeat and sung in English, just like 'MIC Drop' and 'Waste It on Me,'" they said, as reported by Billboard. "We thought that the song sounded perfect as it is in English. We recorded the guide version and felt that the result was something totally new and fresh."
Additionally, BTS also revealed they hoped the song would bring some positivity to people's lives during the pandemic.
The group said, "Due to COVID-19, people around the world have been going through tough times and we wanted to share some positive energy with our fans… When we first heard and recorded the song, we were energized and our spirits were lifted up. We can't wait to share this song with you all and enjoy it together."
BTS talks about why the choreography for 'Dynamite' is not structured in certain parts
BTS and other K-pop groups are often known for their impressive choreographies that take serious work to perfect. However, as a way to uplift fans, BTS wants everyone to be able to join in and dance to "Dynamite."
In an interview with NME, the group reveals that is part of the reason why they made the choreography easy to follow along.
They share, "The choreography is cheerful and crisp and goes well with the song. The gestures and moves not only bring out the unique personalities and vibes of each member, but it's also really catchy and easy to learn. As much as we want people to be uplifted by this tune, we hope a lot of people will be able to pick up the dance moves easily and groove away!"
BTS reveals 'Dynamite' also represents the need to be 'flexible' in recent months    
The pandemic has brought on many changes to the music industry. BTS, in particular, had to cancel a world tour and learn how to promote their music during a time of social distancing regulations. Speaking to NME, the group shares that they are trying to be "more flexible" amid these challenges.
"It has been a difficult year for many. We have also had to face many surprises and changes," BTS says. "That naturally made us think profoundly about music. We can honestly say that we love it, and we are passionate about singing and dancing more than anyone."
They add, "It made us eager to comfort and give joy to people through our music and performance more than ever. That is how 'Dynamite' came to be. We decided to accept new challenges and be more flexible."