BTS Reveals Why They Now Cringe at Their Debut Showcase
It's no secret BTS has come a long way since they first debuted. The group came on to the K-pop scene with very little fanfare and attention, though in just a few years, they managed to climb to the top. Now BTS is one of the biggest artists in the world.
The members recently reminisced on their early days, revealing that they get uncomfortable thinking about their debut showcase.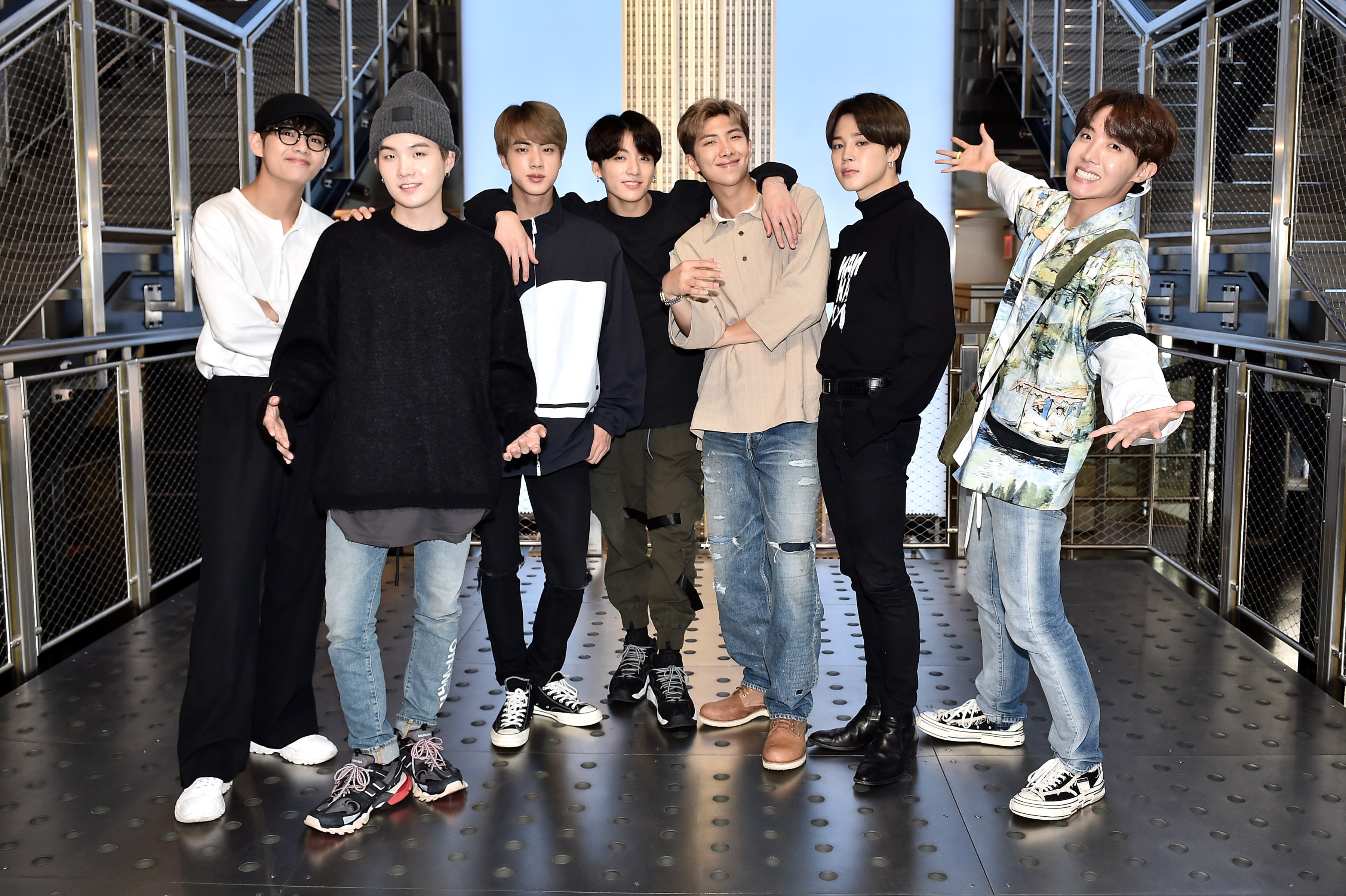 BTS debuted in 2013
BTS debuted in June 2013 under Big Hit Entertainment (today known as HYBE). The group was marketed as a hip-hop group that made music for their generation. BTS's songs often touch on subjects such as mental health and societal expectations—things many young people in South Korea and the world can relate to.
BTS's ability to touch the hearts and minds of fans everywhere has led to their success.
"They don't shy away from speaking about the pain felt by today's generation. They respect diversity and justice, the rights of youths and marginalized people," HYBE's CEO Bang told Time Magazine in 2019. "I think all of these factors worked in their favor."
Why BTS cringes at their debut showcase
RELATED: Here's How BTS Became Good at Covering Up Mistakes While on Stage
Although BTS now sells out shows from all over the world and often performs in front of countless adoring fans, things were much different for them back in the days. During the group's anniversary celebration recently, BTS shared what their debut showcase was like back in 2013.
"The most embarrassing thing was we didn't get a lot of reactions," Jimin recalled.
"I remember that clearly!" J-Hope added.
Meanwhile, Jungkook said he got goosebumps thinking about the event.
The members explained that they performed for reporters and some fans, though they couldn't be sure that those people were fans. BTS suspected the "fans" were folks who were simply curious about a new K-pop group and had heard about them online.
BTS now gets a lot of reactions when they perform
RELATED: BTS Fanboy John Cena Reveals What Made Him First Fall in Love With the Group
Clearly, BTS no longer has trouble getting fans to watch their performances or inciting reactions from people.
The group has toured in many countries for their fans and even held online concerts during the coronavirus (COVID-19) pandemic. Their virtual concert "Bang Bang Con The Live" in April 2020 attracted 756,000 concurrent views, breaking a world record at the time.
BTS has even performed on American TV shows—something most K-pop artists have not achieved. The group has appeared on SNL, Good Morning America, and Dick Clark's Rockin' New Year's Eve. BTS even performed at award shows such as the Grammy Awards, the American Music Awards, and the Billboard Music Awards.
Many people who have seen BTS's perform live often praise the group for their high quality performances. Like a lot of K-pop stars, BTS spends a lot of time rehearsing and improving on their crafts. The members even once shared that their CEO has very high standards for them, even when they were trainees.
No doubt fans are excited for BTS to tour again once the pandemic is very.