BTS: RM Thought a Rap 'Would Never Work' in 'Permission to Dance'
On July 9, BTS released their third English-language single, "Permission to Dance." The song was co-written by Ed Sheeran, and it debuted at No. 1 on the Billboard Hot 100. In the song, Suga, J-Hope, and RM, the band's three rappers, sing instead of rapping. During an interview with Weverse Magazine, RM shared why rap verses were not included in BTS' new song "Permission to Dance."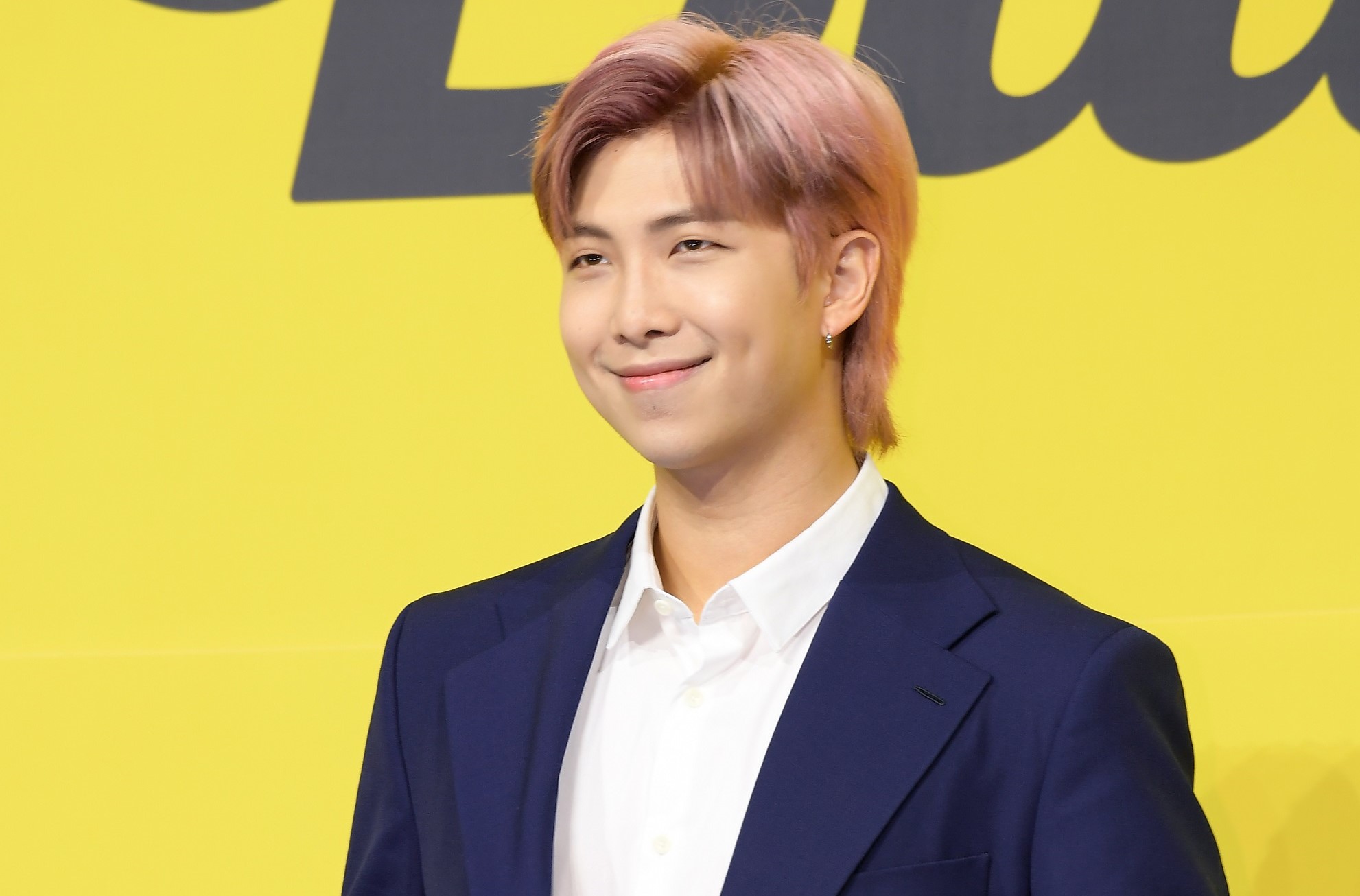 RM co-wrote BTS' hit single 'Butter'
BTS released "Butter" on May 21, and the English-language single has spent eight non-consecutive weeks at No. 1 on the Billboard Hot 100. The song was written by Rob Grimaldi, Stephen Kirk, Ron Perry, Jenna Andrews, RM, Alex Bilowitz, and Sebastian Garcia.  
RM participated in writing the rap verses for himself, Suga, and J-Hope. With the verses RM helped write, "Butter" sounds more like a standard BTS song, as many of their songs lean on the rap line.
"Even though the song's in English, I thought we should make it feel like our own, so we kept the original but put a little of our own flavor in at the end," RM told Weverse Magazine.
He added, "It'd feel like something's missing if it weren't there, right? (laughs) I felt like we absolutely had to have it in there. There's something different about us from American pop stars. Our DNA is different."
Why BTS did not include rap verses in 'Permission to Dance'
BTS' newest single "Permission to Dance" was written by Sheeran, Steve Mac, Johnny McDaid, and Jenna Andrews. Unlike "Butter," the song does not include rap verses for Suga, J-Hope, and RM. Instead, the three rappers sing their parts.
According to RM, the band knew rapping "would never work" in "Permission to Dance," telling Weverse Magazine:
"Right. They talked about putting some rap in 'Permission to Dance' while we were working on it, but we said it would never work. I have more fun when I'm singing and dancing than anything else. I think this song was one of the few times that I felt like I was just having fun while singing and dancing on it. It feels amazing to give into the song with your whole body and just laugh instead of thinking about it too much. I think that's the power of the song. I wasn't stressed preparing for it like I was with 'Butter.' When it came to 'Butter,' I had to think about what we should show off and how I could do that. I'm always careful not to be a problem within the group dynamic. But I didn't really have to worry about that with 'Permission to Dance.' Honestly, I felt like I only needed to add just a dash of the enjoyment I felt."
RM thinks BTS' new song 'Permission to Dance' is 'fun'
So far, all three of BTS' English-language singles, "Dynamite," "Butter," and "Permission to Dance," have been carefree. RM told Weverse Magazine that out of the three songs, "Permission to Dance" is particularly "fun."
"Oh, this is really fun. Just like that. And there's a line in the lyrics that says, 'We don't need to worry / 'Cause when we fall we know how to land.' The message is universal, but you could say it's also something BTS has been saying all along," he said.