BTS Said They Were 'Laughed at' for Having Big Dreams
BTS has been conquering the world these past few years. In 2020 alone, the group had three number one hits on the Billboard Hot 100 and seems to be achieving bigger things with each passing day. It feels as if the world is BTS's oyster.
However, before they became worldwide superstars, not everyone took BTS's dreams seriously. The group recently revealed that they were "laughed at" for having big goals.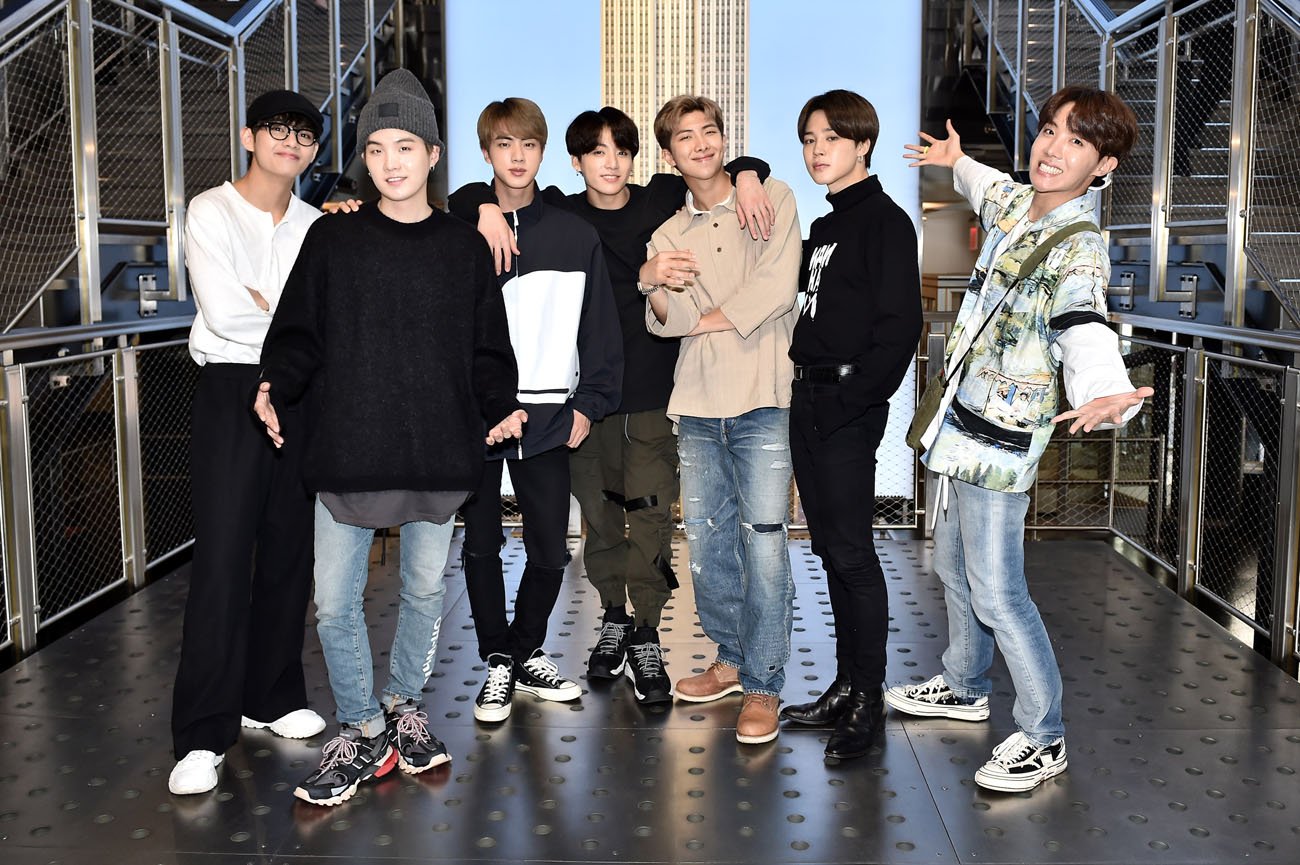 BTS came from a small company
BTS debuted in 2013 under Big Hit Entertainment. Although the company was founded by famed songwriter and producer Bang Si-hyuk, it was still small and not as influential as some entertainment companies around at the time. As such, BTS was competing against groups who had more money and connections than they did.
However, BTS utilized social media to connect with fans. The group also stood out by writing personal songs about struggles that many young listeners could relate to. This led them to develop a huge and dedicated fan base that helped propel them to global stardom.
Today, Big Hit Entertainment is extremely wealthy. The company recently became public and, according to Forbes, was valued at over $4 billion. Even while the coronavirus (COVID-19) pandemic hit hard at entertainment industries around the world, BTS and Big Hit Entertainment managed to pull in over $200 million in revenue.
BTS said they got 'laughed at' for having big dreams
It's hard to believe anyone could have doubted BTS back then, but the group said that they did encounter many naysayers.
On a visit to the South Korean program Immortal Songs last month, the members were asked about what they currently hope to achieve. The group, then, started out by sharing their "history" of publicly talking about their goals.
"We did something similar to a visible radio, and J-Hope once mentioned [us winning] a Daesang [one of the highest awards in South Korea] and he got a lot of backlash," leader RM said. "It didn't feel like that was possible back then."
RM also pointed out another instance in which Suga talked about other seemingly impossible goals.
"When he talked about getting no. 1 on the [Billboard] Hot 100 and the Grammy Awards, we were like, 'Hmm…,'" RM shared.
Jimin chimed in, "Honestly, people around us laughed at us." He added that they also laughed at themselves.
"People made fun of us when we talked about our dreams and goals," Suga said.
However, BTS revealed that these doubts also made them want to work harder to achieve their goals.
BTS did end up winning a Daesang in 2019, achieving their first no. 1 single in August 2020, and attending the Grammy Awards in 2019 and 2020. The group even got nominated for their first Grammy Award recently.
What dreams do the BTS members have now?
BTS has surely accomplished a lot, but they still have more goals on their list.
"It'd be great to win a Grammy Award," RM said. "As people might have guessed, that's what we're dreaming of now."
RM also shared that, because they have not been able to hold offline performances, the members are dreaming of that as well.