BTS Shares What They Talk About in Their Group Chat
BTS has been together for almost a decade. The members work and live together, which means they are in constant contact with one another.
Like any other group of friends or coworkers, BTS has a group chat. Fans are no doubt curious to know what they talk about in the chat, and the members recently shared some details about it.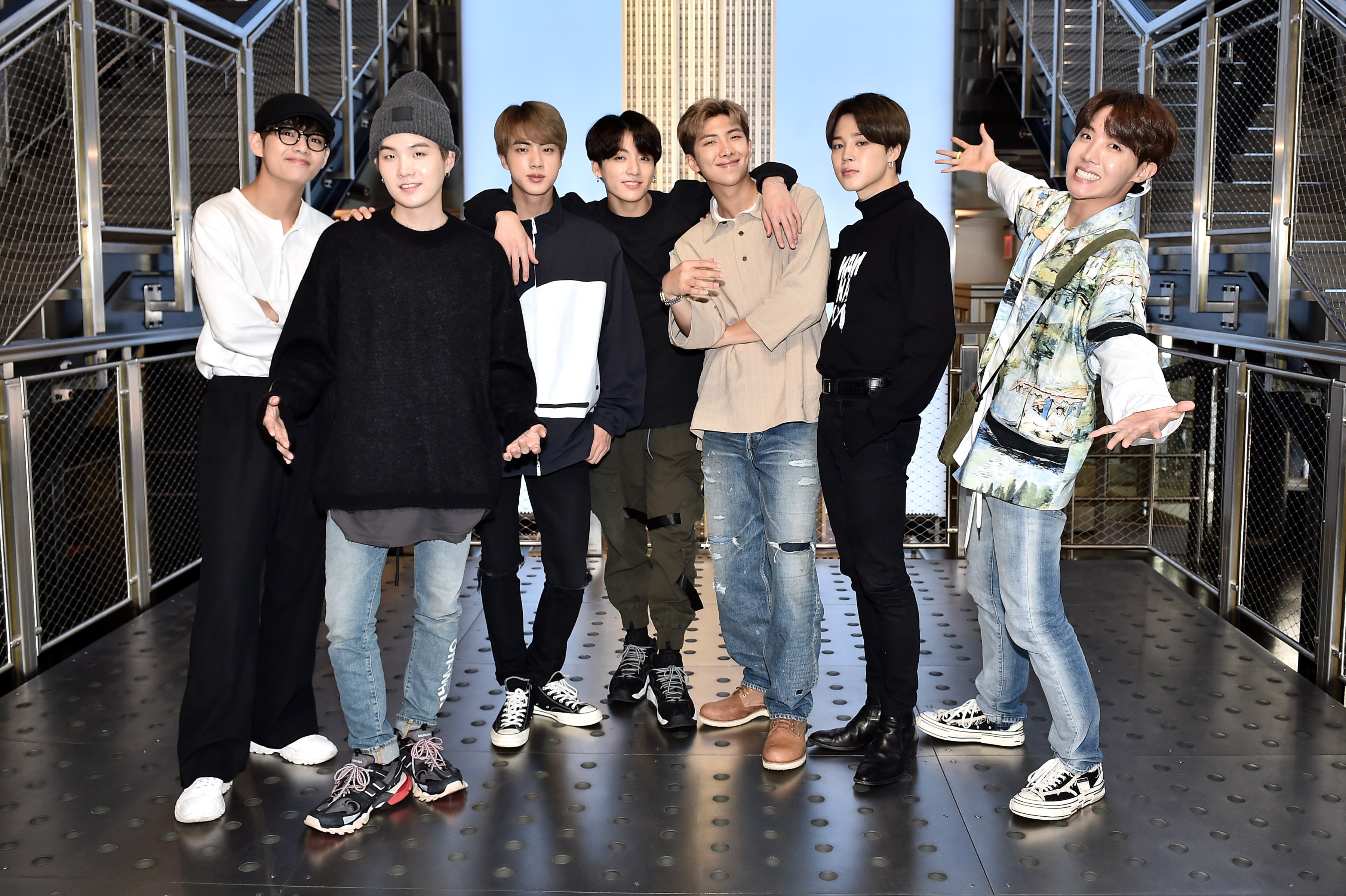 BTS members are close friends
Although the BTS members are technically coworkers, they are also very close friends.
In an interview with journalist Dan Wootton, J-Hope said, "We have the members and we get our strength from our members because we're always together. We support each other and we have this synergy so we can prop each other up."
"We're friends, business partners, roommates, everything," RM added.
The members have also been honest about their path to becoming friends. They often share that they used to not get along in the beginning.
"A lot of people ask us how we get along so well. I tell people that it's because we fought a lot," Suga said, according to Soompi. "We really fought so much. But we always resolved them within 24 hours. That was the rule we set for ourselves."
BTS shares what they talk about in their group chat
RELATED: BTS Has Surprising Tricks They Use to Go Outside Undetected
During their recent anniversary celebration, BTS Festa, the group had a discussion about their group chat. BTS shared that they don't actually talk in the group chat very much.
"We're always together," Suga said. "There's not much to talk about in the group chat."
When they do share things with each other, RM and Suga revealed the topics would usually be online games, memes, or YouTube videos.
J-Hope added, "When someone finds a good song, they might say, "Hey, look at this." Additionally, they send videos of other artists' performances as well.
Back in 2014, BTS also gave details about their group chat to Japanese magazine Oricon Style. The members shared they like to take photos of each other and send them in the group chat.
"If a member does a new hairstyle, we like to take a photo of them secretly while they are sleeping," V said, according to Koreaboo. "We also take photos right away if someone makes a funny expression. I'm like BTS's Dispatch [Korean paparazzi outlet]. You all need to look good for me."
The other members also agreed V is the "loudest" person in the chat. Jungkook said, "He keeps sending messages even though no one responds."
BTS members prefer real-time conversations over texting
RELATED: Here's How BTS Became Good at Covering Up Mistakes While on Stage
BTS's group chat habit seems understandable when one looks at their preferences for conversations.
When they played "This or That" with SiriusXM last December, the members were given a choice between texting and talking on the phone with someone. Only 2 members—Jungkook and Jin—chose to text.
Jin explained his choice, "Talking on the phone is scary."
However, RM thought texting is "bad" and Jimin felt texting is "bothersome."