How BTS Became the Most Popular Band on Social Media Without Individual Accounts
They're one of the biggest boy bands in the world and their social media accounts prove that. From Twitter to Instagram to crashing TikTok, BTS and their ARMY dominate the platforms. This could be the reason why the BTS members don't have individual social media accounts, and how that is working for them.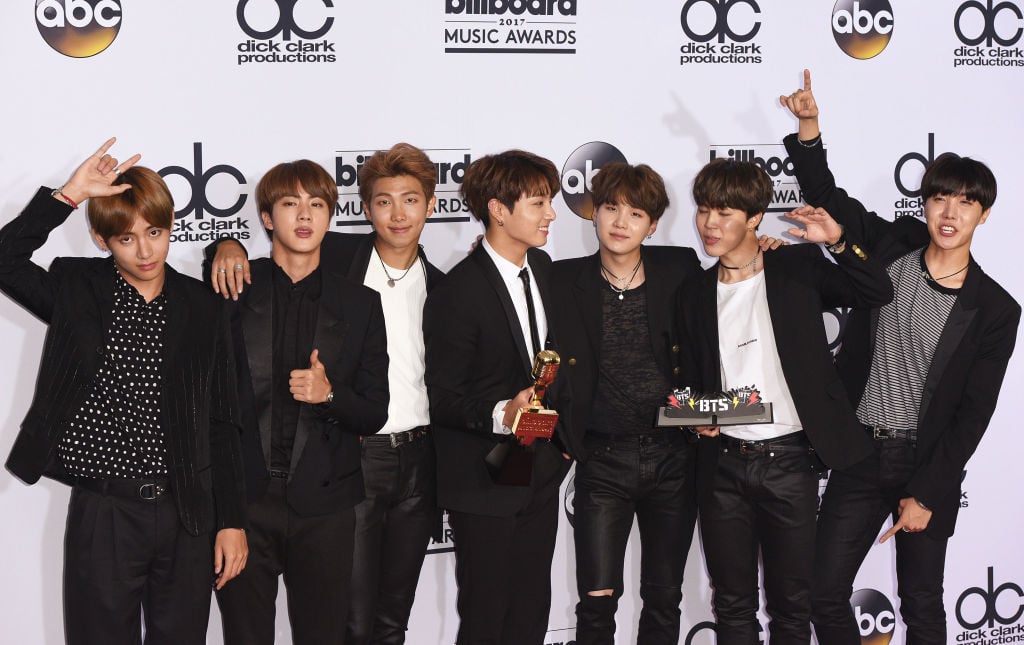 BTS is one of the most popular groups on social media
This K-pop group is breaking boundaries and making history, from releasing chart-topping albums to performing at the Grammy Awards. These artists also nominate on social media, with multiple Billboard Music Awards for Top Social Artist to prove it. (They also won the Teen Choice Award for Choice Fandom.)
In fact, BTS' Jungkook has one of the most liked posts in Twitter history, with a video of him lip-syncing to Billie Eilish's "Bad Guy." It became the most-liked Twitter video of 2019. This was, of course, posted to the BTS members' shared account, as the members of this K-pop group do not have individual accounts.
BTS connects with fans across the world
What makes BTS so popular on social media? Study Breaks writes, "much of the attention they received came to them as a result of generally increasing social media consumption over the past five years or so. In other words, BTS was in the right industry at the right place at the right time. 
"BTS happened to debut at a point where general awareness of K-pop was rising due to 'Gangnam Style,' yet they did not face too much competition by debuting as early as they did," the article continues, mentioning the rise in K-pop in recent years.
The CEO of Big Hit Entertainment, BTS' management company, agreed. During one interview, Bang Si-Hyuk shared that social media plays a large role in connecting the K-pop group with fans across the globe. BTS concerts were broadcasted live and since their debut, BTS fans chatted with fans on Twitter and even the app Weverse.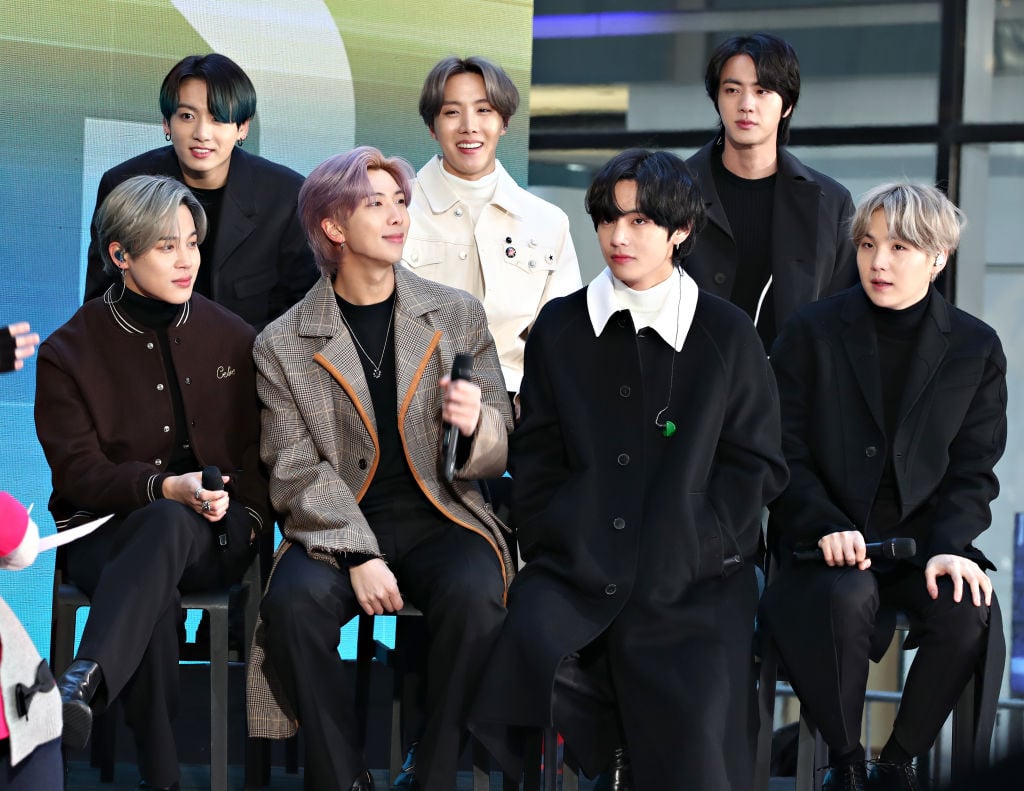 Do the BTS members have individual accounts?
BTS may be popular on social media, but these seven members often share accounts. That includes one YouTube account holding their music videos, one Instagram account, one TikTok account, and one Twitter account. Although this may not be typical for other groups, (including the boy band the Jonas Brothers,) some think this strategy could be a convenience to fans. 
"BTS contradicts such a norm with their social media, as they have one collective, personal Twitter account for the seven members. The members began posting on this account even before their debut, allowing fans to truly become invested in them from the very beginning," one article states.
Even though they share social media accounts, the members each post pictures, videos, and communicate with fans. In between rehearsals and performances, fans can actually get a reaction from BTS on Weverse, where the members have separate accounts. Viewers can also see these idols in series' including Run BTS, Learn Korean with BTS, and Bangtan Bombs. 
Music by BTS, including their recently released album, Map of the Soul: 7, is available for streaming on Spotify, Apple Music, and most major platforms.