BTS: Suga Once Reportedly Left a Sweet Message For a Food Delivery Driver
Suga is one of the rappers in BTS. When performing on stage, Suga often showcases his tough side to fans. However, when he is not working, he is not afraid to share his sweet and kind sides.
A food delivery driver once gave an example of this. The person alleged that Suga left a nice message when they delivered food for him.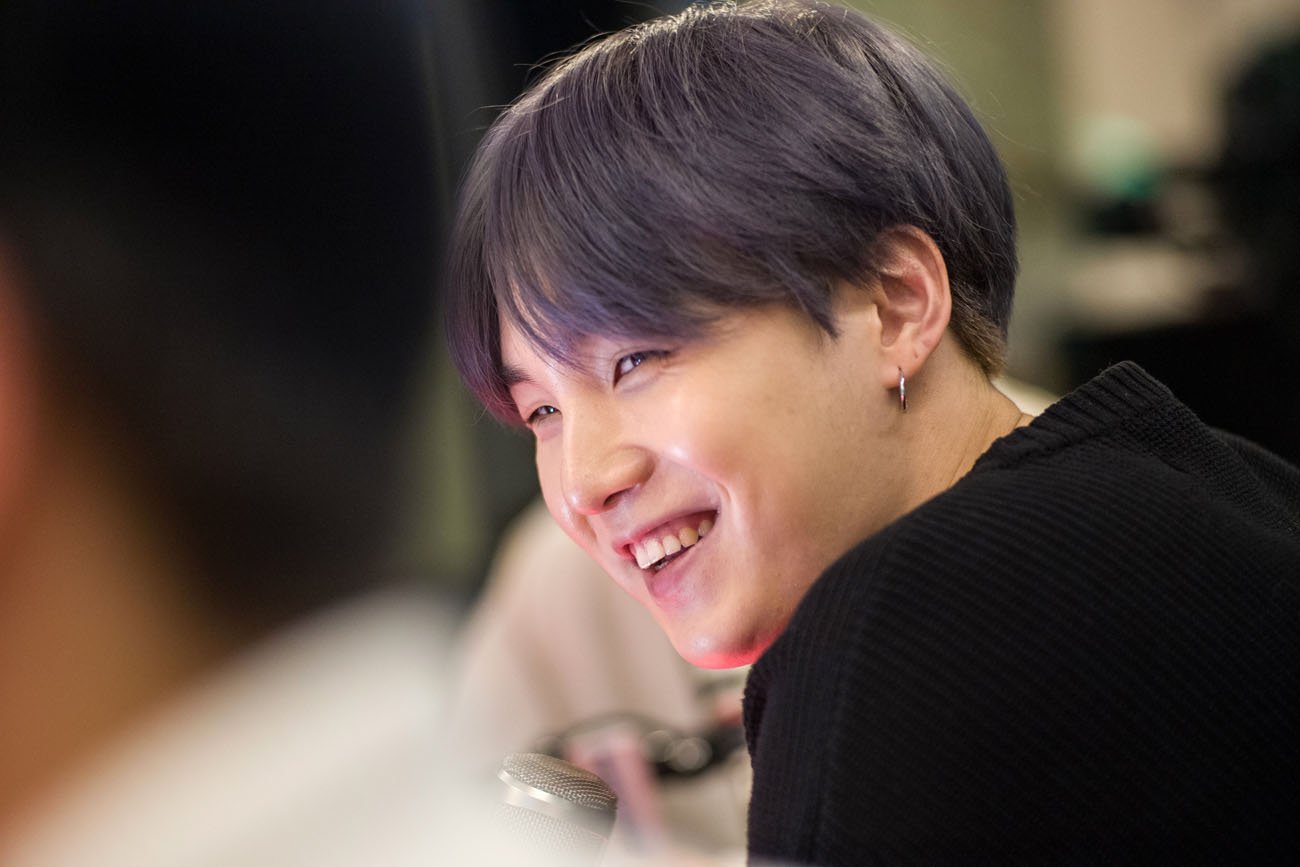 Suga used to work as a delivery driver
Suga might be a wealthy, global star now, but he came from humble beginnings.
When he was still a teenager training with HYBE, he didn't always have enough money. For a period of time, Suga worked as a delivery driver. However, this job was quite dangerous. He once shared, "I had the accident when I was delivering on a motorcycle. When I opened my eyes, I could see the wheels right in front of me. I got dragged into the wheels and couldn't move because my shoulder was dislocated."
After that incident, BTS's company paid for Suga's school tuition so he no longer had to work.
Suga once reportedly left a sweet message for a driver
It seems Suga has not forgotten his past, and he is quite sympathetic toward other delivery drivers.
According to Koreaboo, an Indian national who worked as a delivery person in South Korea once talked about delivering food to BTS. He told Indian channel Club FM, "If you ask me whether I am a BTS fan or an ARMY? I am not. So I've met 4 of them and that too as a part of my job. The people I've met are Jungkook, RM, Jin, and Suga. If you ask me about the experience…All four of them are superb. They never made us feel like they have any kind of attitude about having millions of fans."
The person went on to share that he had an especially touching incident concerning Suga.
"Once, Suga… It was a rainy day. Actually, there is no option for the customers to contact us, but there is a feature called 'Rider Request,'" the man explained. "And in that request section, he wrote, 'It's a rainy day…It doesn't matter however late you are, drive carefully.' Isn't that a super quality to have?"
How the BTS members remain humble despite being international stars
There are many stories of celebrities who let fame get to their heads, but it seems the members of BTS are still very humble despite worldwide fame.
In an interview with India's NDTV, Jungkook explained that their fans have been a huge factor in their success, which helps them stay grounded.
"[Our achievements] are all amazing things that we still can't make sense of," Jungkook said. "There could be various factors that contributed to us coming this far, may it be our effort or timing, but we truly believe that the love and support from ARMY made all of this possible. That's the most important thing that keeps us grounded."
Suga also told Weverse Magazine that the members do not make "a big deal" about what they have achieved.
"For example, it's incredible to be ranked first on the Billboards, but there's also this sense of, 'Okay, and?'" he said and added, "When we got nominated for the Grammy Awards, we thought, 'Is this real?' Of course we were delighted, but it didn't make us think, 'We're singers nominated for the Grammy.' If you're nominated, you're nominated, and if you get the award, you get the award. You don't get shaken by that."