BTS: Suga Once Shut Down Fans Who Tried to Scare Him During a Live Broadcast
BTS's rapper Suga is known for being one of the more quiet members of the group. However, even though he is not always talkative, Suga is often not afraid to share his thoughts when needed. 
A few years ago, he bravely shut down some fans who tried to disturb his live broadcast with a scary prank.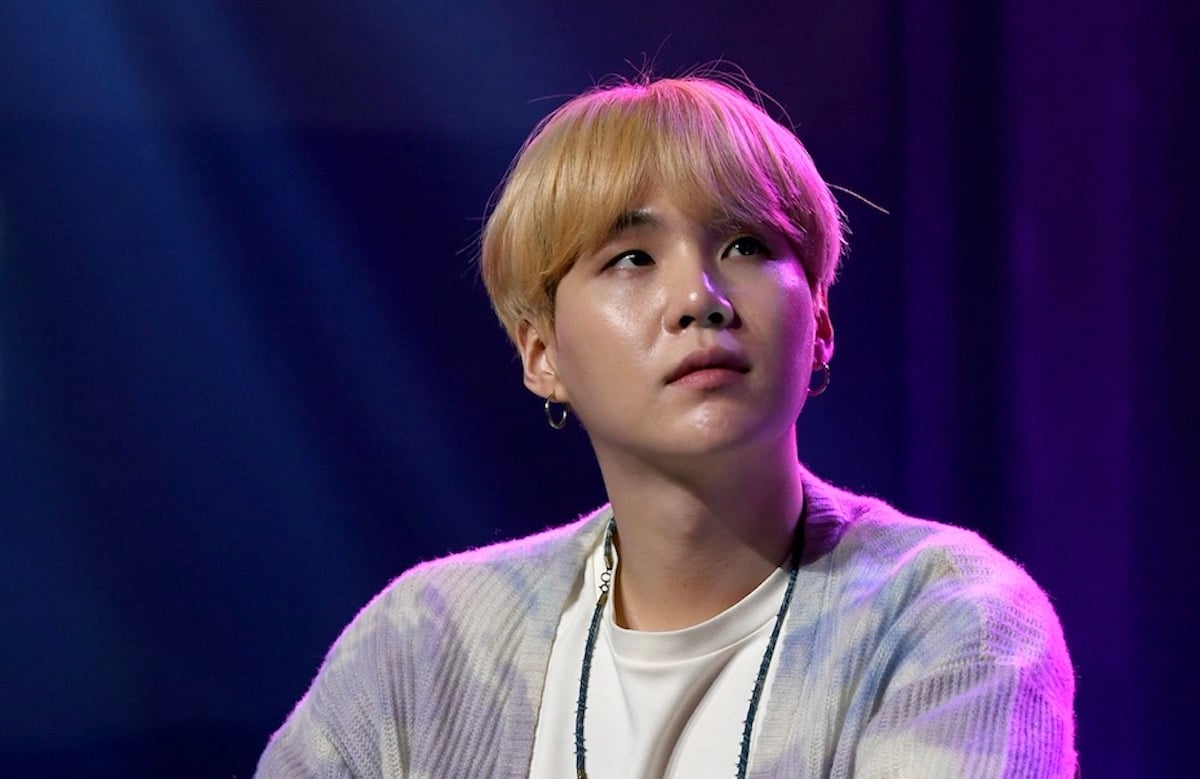 Some fans liked to scare BTS members during live broadcasts
Back in 2018, some BTS fans started a trend of pranking the members whenever they had livestreams. The prank involved asking the members "Who is that behind you?" even when no one was there.
According to AllKpop, some members, such as Jin and Jungkook, got genuinely freaked out and told fans to stop. 
"Only my shoes are behind me," Jungkook said during his livestream on VLIVE. He also added, "'The chair is moving by itself?' No, my earrings were moving."
Suga once called out fans who tried to prank him
However, when it came to Suga, the rapper caught on to the prank and called out the fans who tried to scare him.
"Is this a thing these days?" he said during a broadcast on VLIVE. "Whenever we go on VLIVE, like [J-Hope] the other day, you guys say there's something behind me—there's something under the bed or the sofa. There's nothing."
At another point, Suga also added, "I think people who keep saying, 'There's something behind you' are foreigners. I don't find it funny, and your grammar is off. You might not understand what I'm saying now, but you will when you get the subtitles… I'm not scared, but it just seems like you're wasting internet data."
Suga also once shut down a reporter during a press conference
When someone tries to disrespect him or BTS, Suga is not afraid to put people in their place. 
In 2019, BTS held a press conference for their Map of the Soul: Persona. One reporter decided to ask the group about a plagiarism accusation they received for "Blood Sweat & Tears," a song they released three years before.
"I was curious if you were inspired by other works for your previous albums outside of the latest one," the reporter said, according to Koreaboo. "Last February, there were talks about 'Blood, Sweat and Tears' being inspired by another work. I was wondering if you can talk more about that or about the news reports that talked about it."
It's clear the BTS members were taken aback by the topic being brought up. Instead of engaging with the reporter, however, Suga decided to quickly shut down the topic.
"In regards to that, our company's legal team is talking the photographer [who accused us of plagiarizing his pictures]," Suga responded. "I believe that our official stance will be the same as our company's. Our company is currently looking into it, so I'm sure we'll know when the results come out. Thank you."