BTS's Suga Reveals When He Knew The Group Had Made It Globally
Many celebrities started out as ordinary people who had big dreams, and the members of BTS were in that same place many years ago. Of course, they are now some of the most famous musicians on the planet.
Rapper Suga recently revealed the moment that made him realize BTS had made it on the international stage.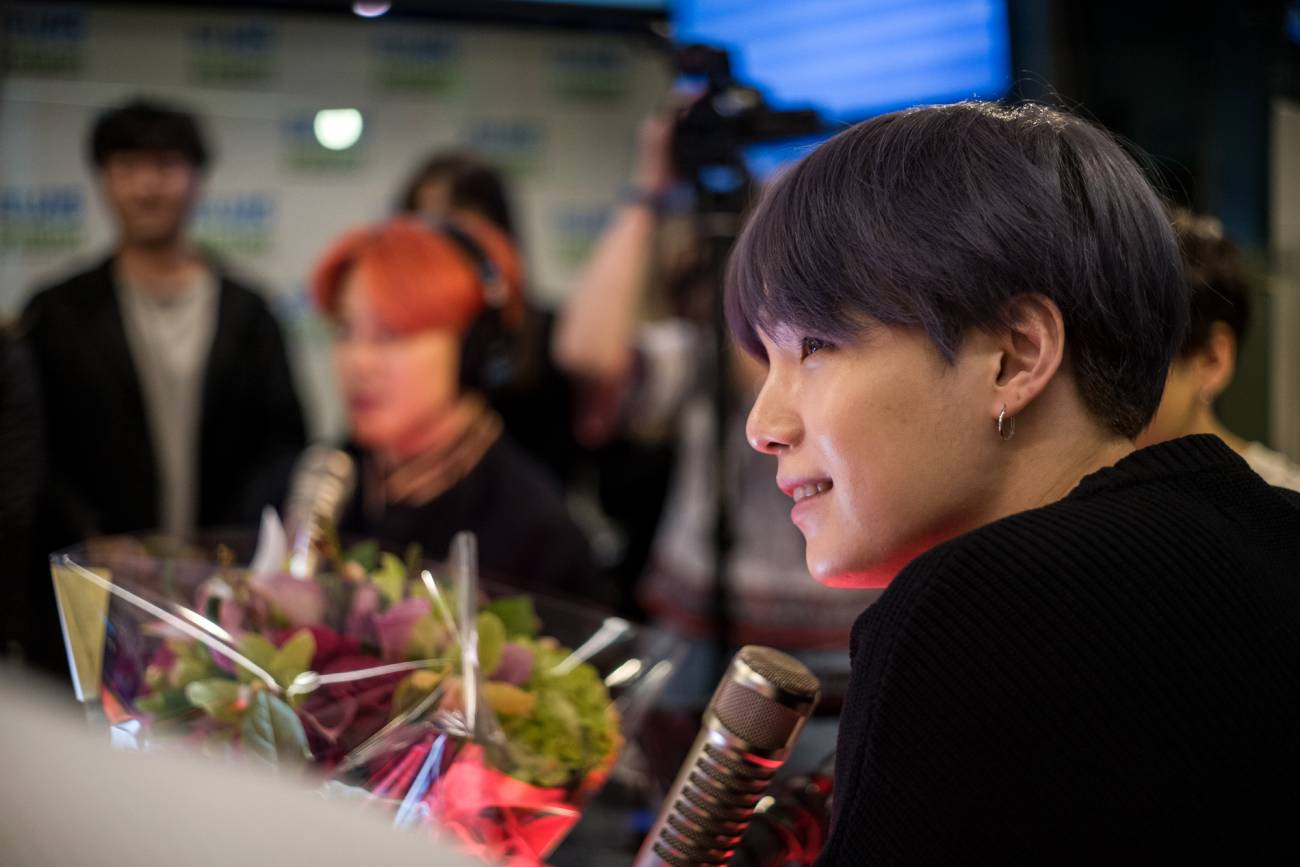 How did BTS become popular?
BTS debuted in 2013. At the time, the group and its company, Big Hit Entertainment (now HYBE), struggled to compete in the K-pop industry. There were many K-pop groups debuting that same year, and a handful of them came from well-known companies with money and other resources.
Nonetheless, BTS decided to stand out by writing songs that fans could relate to. The members sang and rapped lyrics about things that plagued young people, such as self-esteem issues and high expectations from society.
BTS also took the time to connect with fans on social media. The group regularly released pictures and videos showcasing their career journey. Additionally, they held many live stream events to talk to supporters directly.
In 2015, BTS began getting more recognition in South Korea. Then, two years later, the members won their first prize at the Billboard Music Awards, which led to them gaining attention from people in different countries.
Since then, BTS has established themselves as one of the most influential groups in music. They continue to have a huge presence on social media, and their songs regularly top charts in many places.
Suga reveals the moment he knew the group had made it
RELATED: BTS Reveals Why They Now Cringe at Their Debut Showcase
Suga can recall some memorable events in the group's history, including the moment in which he realized the group had made a name for themselves worldwide.
BTS recently had an interview with Amazon Music, where host Jaeki Cho asked them if there was a specific time when they "started realizing how global the fandom is."
"When we are at a concert and we see the audience in a wide range of age groups and ethnicities," Suga responded. "That's when it hits me the most that we are loved by a diverse group of people."
As for what factors may have helped their global success, Suga believes fans enjoy the good chemistry the members have and their dedication to their work in music. However, RM also realizes the answer might not be clear now as they are still in "the eye of the hurricane."
Suga once explained why BTS has not changed much despite fame
RELATED: BTS: Why Suga Once Said He Was 'Tricked' Into Debuting With the Group
Despite being global superstars, Suga believes the members have not changed much from when they were still K-pop hopefuls. He gave some insights into this topic in an interview with Weverse Magazine earlier this year.
"I think it's because we don't give it a big deal about success," he explained. "For example, it's incredible to be ranked first on the Billboards, but there's also this sense of, 'Okay, and?'
Suga revealed that the members had a similar sentiment regarding their recent Grammy nomination. He said, "When we got nominated for the Grammy Awards, we thought, 'Is this real?' (Laughs) Of course we were delighted, but it didn't make us think, 'We're singers nominated for the Grammy.' If you're nominated, you're nominated, and if you get the award, you get the award. You don't get shaken by that."