BTS: Suga Reveals Why It Took Him a Long Time to Enjoy Attending American Award Shows
Not long ago, it was extremely rare to see a K-pop artist at an award show in the United States. However, things have changed with the arrival of BTS. The group's international fame exploded in recent years, and now they are almost a regular at some American award shows.
However, Suga recently revealed that he did not enjoy attending these shows at first, and it took him a while to be comfortable there.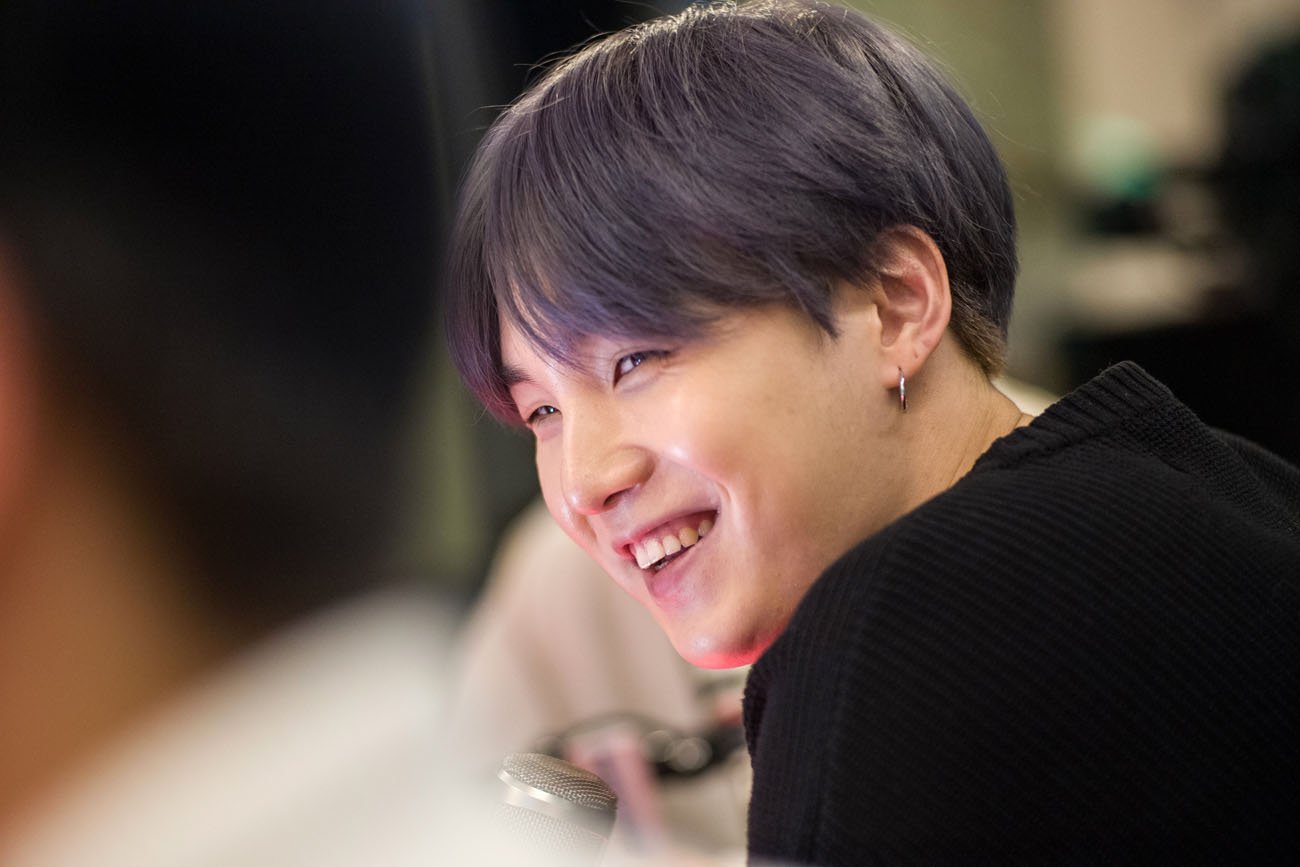 BTS has been to numerous American award shows
BTS has been to many award shows since their debut in 2013. However, their first time attending one in the United States was in 2017 when they won Top Social Artist at the Billboard Music Awards. Later that year, BTS also performed their hit song "DNA" at the American Music Awards.
In 2018, BTS returned to the Billboard Music Awards to perform the song "Fake Love" and accept another award for Top Social Artist.
The following year, BTS attended the Grammy Awards and presented the award for Best R&B Album. Then, the group made yet another appearance at the Billboard Music Awards, where they took home the Top Social Artist award for the third year in a row as well as the award for Top Duo/Group. BTS also performed the song "Boy With Luv" with Halsey.
In 2020, BTS performed at the Grammy Awards alongside Lil Nas X, Billy Ray Cyrus, Diplo, and Nas. Later that year, the group performed their hit single "Dynamite" at the MTV Music Awards, Billboard Music Awards, and American Music Awards, though they did not appear at these shows in person because of the coronavirus (COVID-19) pandemic.
BTS returned to the United States in 2021 for the Grammy Awards, where they performed "Dynamite" and received a nomination for the first time. For the Billboard Music Awards, BTS performed the song "Butter" from South Korea and accepted the Top Social Artist for the fifth consecutive year.
Suga reveals why he used to not enjoy attending American award shows
BTS seems to have a lot of experience attending American award shows now, and Suga admitted he used to be "scared" to attend one.
"What changed my view from the first time I went to an American music awards ceremony was, the first time I went, I was really scared of the world's biggest music market," Suga said in a new interview with Weverse. "But when I look back now, I don't think I had any reason to feel that intimidated."
He added, "To be honest, I have only now begun to enjoy the awards ceremonies; I wasn't able to then."
BTS does not make a big deal out of international fame
BTS has achieved so many things most aspiring artists could only dream about. Speaking to Weverse earlier this year, Suga shared that he and his members try to not get too carried away by international fame.
"When we got nominated for the Grammy Awards, we thought, 'Is this real?'" Suga said. "Of course we were delighted, but it didn't make us think, 'We're singers nominated for the Grammy.' If you're nominated, you're nominated, and if you get the award, you get the award. You don't get shaken by that."