BTS: The 1 Type of Companies the Group Refuses to Accept Sponsorship Deals From
BTS is one of the biggest musical acts in the world at the moment. This means that, aside from selling albums and concert tickets, the members of BTS can also make money from lucrative sponsorship deals. However, while BTS has worked with several different types of companies, there is one type they often refuse to make deals with.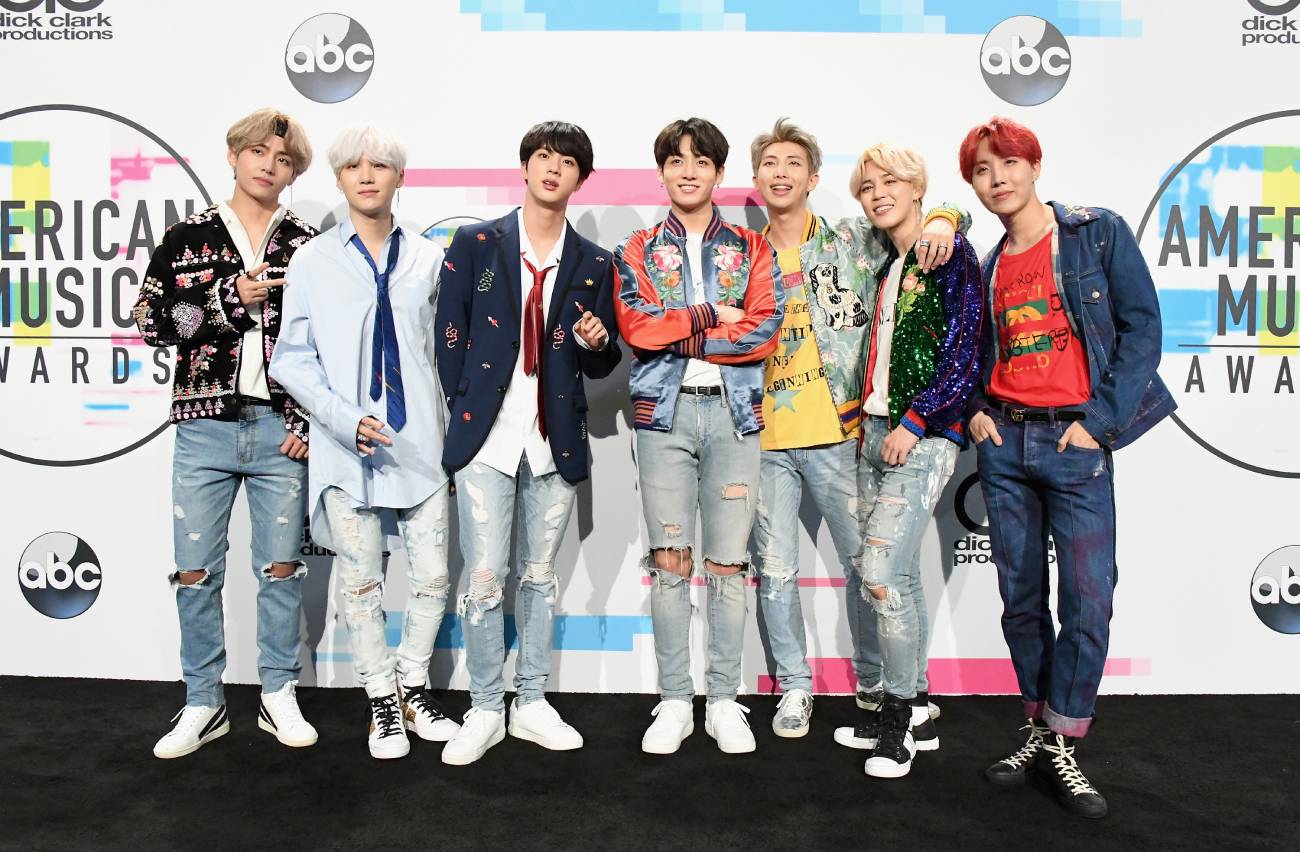 BTS has worked with many famous companies
BTS's sponsorship history includes a variety of brands.
For example, the group has been the face of Hyundai, one of South Korea's most famous car manufacturers. Last fall, BTS even recorded a song called "IONIQ: I'm On It," which was released in honor of the launch of the Hyundai Ioniq.
Additionally, BTS has had deals with technology companies, too. They are just some of the celebrity faces sponsoring Korean phone brand Samsung. BTS also has deals with the Indonesian e-commerce company Tokopedia along with games like Maple Story and Rhythm Live.
In terms of food and beverages, BTS has worked with ChupaChups, Baskin Robbins, Starbucks Korea, Dunkin Donuts, and Coca Cola.
Finally, BTS fans can also buy BTS-inspired apparels from brands like Fila, Skechers, and LeSportsac.
BTS apparently refuses to accept sponsorship deals from luxury fashion brands
While BTS has occasionally worked with clothing companies, it seems the group has never signed sponsorship deals with luxury fashion brands before.
According to a 2019 article from Korean news outlet Chosun Biz, BTS reportedly does not accept sponsorship deals from luxury fashion brands. The members do wear many brand name items, but they simply choose them based on their preferences and concepts. Companies that want to promote their clothes often just have to hope that they somehow make it into BTS's wardrobe.
For brands that have gotten noticed by BTS members, their sales often increase significantly. In a lot of cases, items that BTS wears even get sold out.
BTS recently brought fans to a Louis Vuitton fashion show
Nevertheless, BTS recently brought some attention to the French fashion house Louis Vuitton.
Last week, Louis Vuitton unveiled their men's fashion show for the Fall/Winter 2021 season. BTS also promoted it by sharing a video teaser they filmed. According to WWD, this led numerous BTS fans to check out the show as well.
"The top platform was Douyin, the Chinese version of TikTok, which garnered close to 35 million views," WWD wrote. "On Western platforms, Twitter was the leader with 17 million views, closely followed by YouTube, which saw interest soar thanks to the advance posts by BTS on Instagram and Twitter."
WWD also shared that videos of the show continued to gather views within the next few days. Additionally, WWD noted, "Louis Vuitton's YouTube page recruited 200,000 followers in a day."
Louis Vuitton even acknowledged BTS's help in creating visibility for its fashion show. The brand said, "BTS fans spotted the looks worn by the band and posted them online, creating a huge increase in traffic and demand on our website."