BTS, Travis Scott, and Saweetie Just Changed the Way We'll Be Eating for a Long Time
Chances are, you've already heard about — and likely eaten — the newest McDonald's promotions, featuring big-name celebrity artists like J Balvin, BTS, and Travis Scott. The promotions introduce the stars' favorite meals when they come in to eat and puts them up for sale to their biggest fans.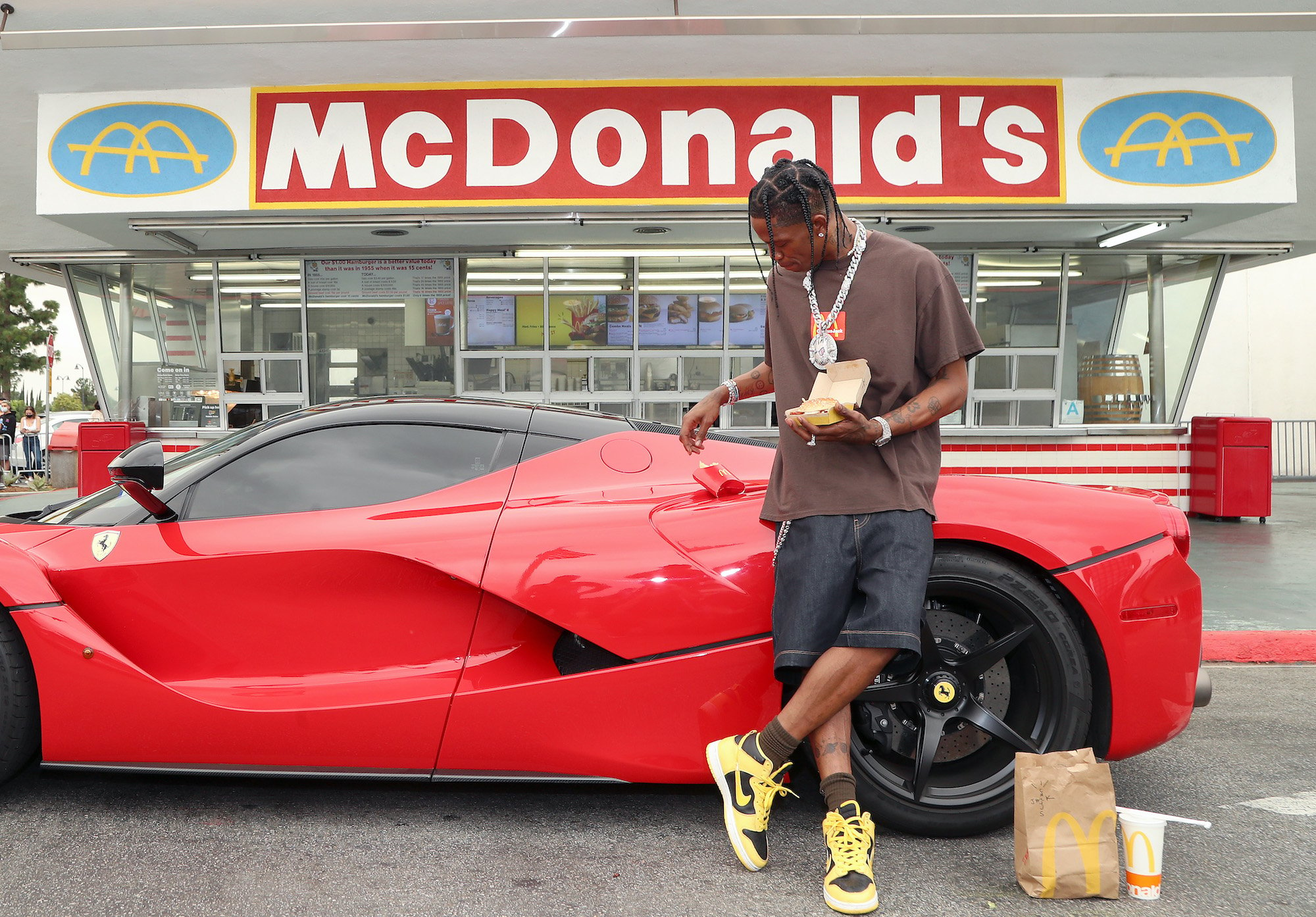 The concept is to bring fans closer to their idols with their favorite McDonald's meals — and to increase McDonald's sales, of course. Let's just say, their sales more than reflected the success of the BTS and Scott promotions. Not only did they reach a significant portion of the younger generation with their previous promotions, but they're introducing a new one for August. 
BTS and Travis Scott's McDonald's promotions were a hit for the franchise
To boost sales and attract more interest to McDonald's, the franchise started offering meals that some big-name stars get when they come in. Namely, the promotions have included major stars like BTS and Travis Scott — among others.
BTS's meal promotion ran from May 26th through June 20th and consisted of 10-piece Chicken McNuggets, a medium order of french fries, a medium Coke and sweet chili, and Cajun dipping sauces (flavors that were new to the menu and inspired by McDonald's South Korea). 
Travis Scott, the original McDonald's meal promotion since Michael Jordan's, inspired the whole trend we're noticing today. Scott's meal included a Quarter Pounder with Cheese stacked with bacon and lettuce, a medium fry with tangy barbecue sauce, and a Sprite (with extra ice!). In addition to these delicious meals, fans also got an array of fun and promotional merchandise to purchase. 
These promotions put McDonald's back on the map
Of course, McDonald's was never close to closing and has always found a way to get back on top — but these promotions with the younger generations' idols were a power move like no other. And exactly what the fast food industry needed for a sales boost among the younger generations.
In fact, McDonald's Second Quarter 2021 Results says it all. Of their overall financial performance report following the promotions, the most notable sales increase numbers include the following.
Their "global comparable sales increased 40.5% … reflecting positive comparable sales across all segments: [the] U.S. increases 25.9%, International Operated Markets segment increased 32.3%, and International Developmental Licensed Markets segment increased 32.3%."
Even more, their consolidated revenues increased by 57% (or $5,888 million) and system-wide sales increased by 48% (or $28,281 million).
If you weren't convinced this was because of their new promotions, the report adds that "comparable sales results benefited from strong average check growth driven by larger order size and menu price increases. The Crispy Chicken Sandwich and BTS Famous Order promotion, as well as growth in delivery and digital platforms, contributed to the comparable sales growth."
McDonald's announced another meal with a female artist in August
If you thought for a second the fast-food chain would call it quits after such success with their Balvin, Scott, and BTS partnerships — you were very wrong. Keeping up with the momentum among younger generations, McDonald's recently introduced #TheSaweetieMeal for early August on their Twitter.
The Saweetie meal includes a Big Mac, 4 piece McNuggets, medium fries, a medium Sprite, and Saweetie N'Sour sauce and BBQ sauce. We're sure it'll be a smash just like her latest hits, "Best Friends" and "Fast."