BTS Used to Secretly Nap in the Bathroom During Intense Rehearsals
BTS is one of the most popular artists in the world right now, but their rise to fame did not come without some hard work. It's no secret that BTS has put a lot of time and effort into building up their career. In fact, there was even a time when the members worked so hard that they did not get enough sleep. This led them to secret nap in the bathroom during rehearsals.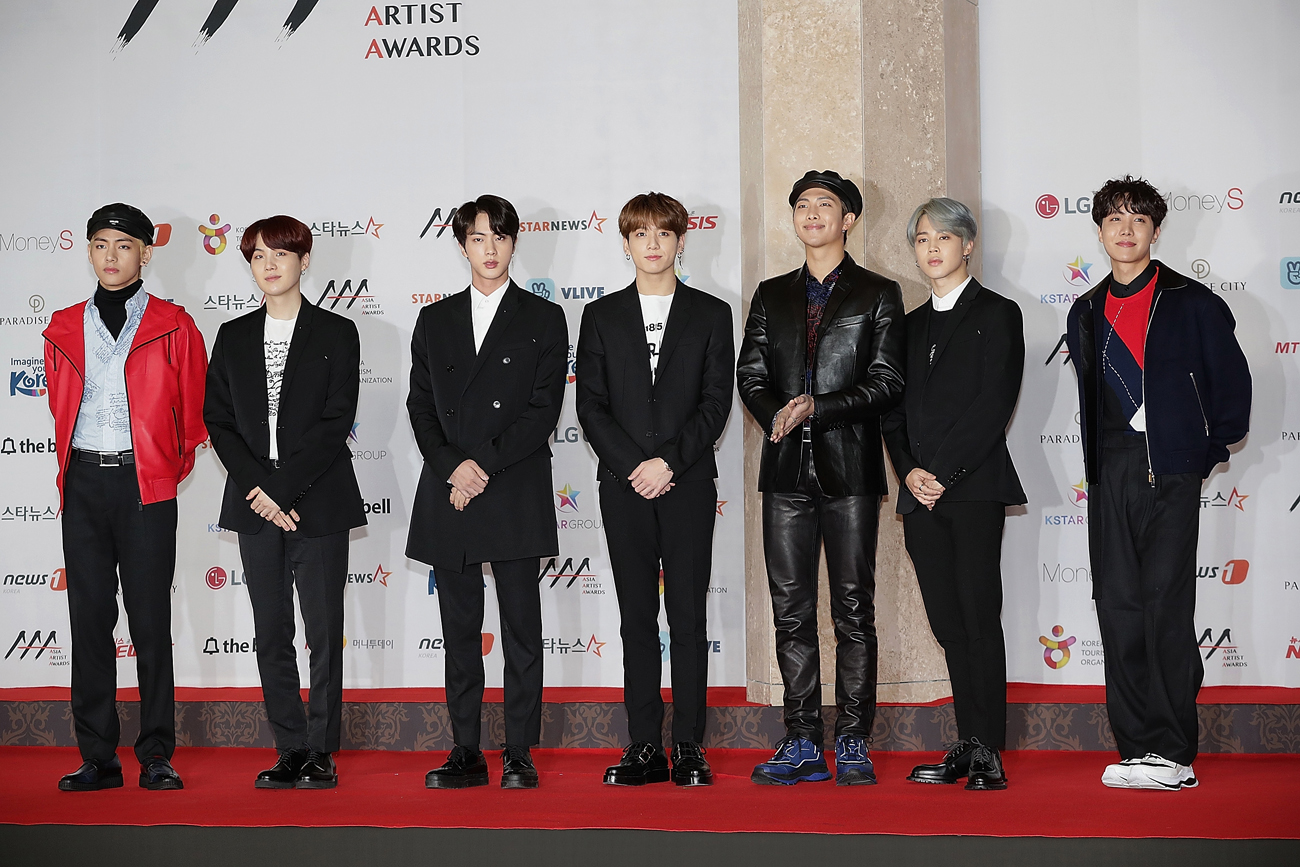 BTS snuck naps in the bathroom while recording their first album
BTS's first studio album, Dark & Wild, was released in August 2014. The group was not yet a household name at this point, but they still put a lot of work into developing and promoting Dark & Wild.
In an interview with Pitchfork, BTS revealed details behind the album. Member Jungkook recalled that, while recording the lead single, "Danger," they were also busy with a ton of other things, including filming a show and learning choreography.
"We had a lot of things on the itinerary while we were overseas and had to record the song at the same time," Jungkook said. "What I remember most is the stark white rehearsal room. We all practice there, low on sleep."
He added that the lack of sleep sometimes took a toll on them, saying, "We were all so sleepy that we used to sneak into the bathroom to take naps. And our instructor would say, "Hey! Get out!"
BTS admits they were 'desperate' back then
Speaking to Pitchfork, V noted that the members were "quite desperate" back then before they found fame, which explains why they were determined to do their best at every turn.
Despite the hard work put into Dark & Wild, BTS only saw moderate success that year. The album did chart at number 2 in South Korea and was named the 14th bestselling album of 2014. However, "Danger" and the other single released that year, "War of Hormone," only charted at number 58 and 173, respectively.
Suga told Pitchfork, "It was the first time I realized that effort doesn't guarantee success."
Success for BTS came in 2015
Fortunately for BTS, mainstream success eventually came calling in 2015 with the release of the song "I Need You." The track and the album it came in, The Most Beautiful Moment in Life, Part 1, gained significant attention in South Korea.
BTS won their first major award and had their first YouTube video surpassing 100 million views in 2015.
Two years later, BTS won the award for Top Social Artists at the Billboard Music Awards, which ushered in more international success for the group. Since then, they have appeared at numerous American award shows, performed all over the world, and charted in countless countries. BTS also recently released their first English-language single, "Dynamite," and quickly topped the Billboard Hot 100 for the first time in August 2020.
Despite the coronavirus (COVID-19) pandemic, BTS's success does not seem to be slowing down anytime soon, showing that their hard work in the past several years has surely paid off.