BTS: Did V Tease 'Map of the Soul: 7' Before the New Album Was Announced? ARMY Crowned Him the Spoiler King
We're all clowns here, ARMY. For months, BTS fans speculated the next comeback album in the Map of the Soul series following Persona would be titled Ego or Shadow. Then on Tuesday, Jan. 7, Big Hit Entertainment revealed the new album will be called Map of the Soul: 7. But quickly after the announcement was made, BTS fans discovered V — paired the reactions of Jimin and RM — might have been teasing the comeback in front of us all along.
BTS will release 'Map of the Soul: 7' on Feb. 21
Throughout December 2019, the seven members of BTS — RM, Jin, Suga, J-Hope, Jimin, V, and Jungkook — dropped hints about the upcoming album. At multiple year-end shows, the septet shared their hard work would pay off soon enough. And during BTS's acceptance speech for Variety's Group of the Year Award, RM confirmed new music.
"We're currently working on our new music and our new album," RM said at the time. "We can't wait to share them with you guys in the near future. I hope you guys are also excited to discover what BTS has got for 2020."
Now, merely a week into the new year, BTS kept their promise. And on Jan. 7, the South Korean band officially unveiled the release date for Map of the Soul: 7. On Weverse, Big Hit Entertainment announced the new album will be out on Friday, Feb. 21, with pre-orders starting on Thursday, Jan. 9.
ARMY thinks V teased 'Map of the Soul: 7' during 'Run BTS!' Episode 89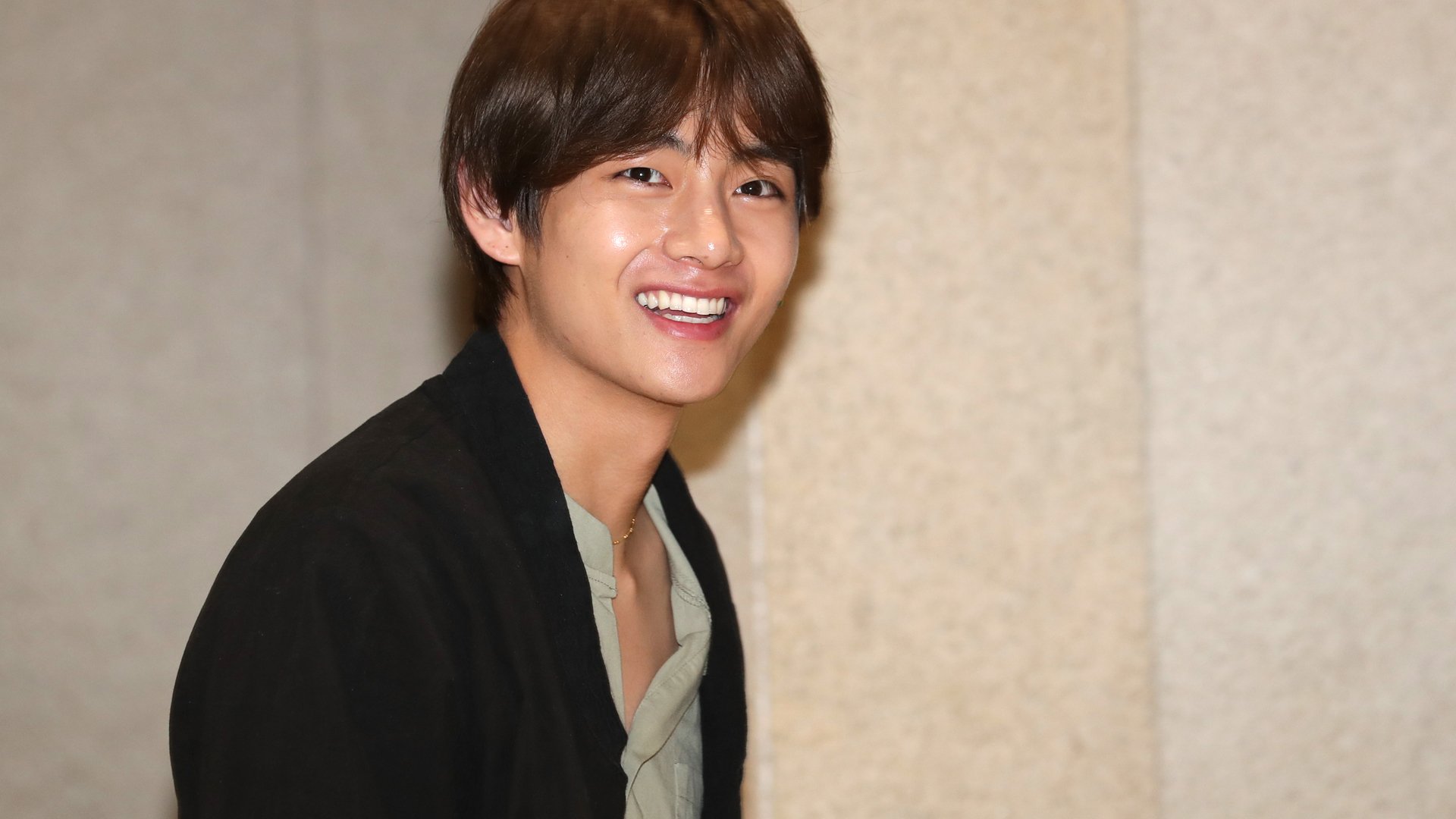 After being clowned by BTS for the umpteenth time, ARMY began sifting through recent videos to see if any of the members spoiled the title without anyone noticing. And as many BTS fans pointed out on social media, V seemingly alluded to the Map of the Soul: 7 album during Run BTS! Episode 89.
In the video, BTS played a game where one member is challenged to draw one of their songs, and the remaining members have to guess the title. Then around the 16:30-mark, Jin drew seven stick figures in a straight line with one extra stick figure standing across from the group.
The members guessed tracks like "No More Dream," "We Are Bulletproof Pt. 2," and "Boy With Luv." But no one seemed to understand Jin's artistic flow. Then V was struck by a sudden wave of inspiration and made a quick joke.
"Oh, Kim Seokjin," V said, calling out his team's name. "Is it the next title track?"
Immediately, BTS burst out laughing, folding over in their chairs. J-Hope even clapped in reaction to V's remark and the Run BTS! editors wrote "respect" in the caption. The answer is then confirmed as "IDOL." Regardless, ARMY now sees V's comment as a hint at the new album.
"Remember that BTS Run episode where Jin draw seven people with an arrow [pointing] to the members then taehyung said its the next title track," one fan wrote on Twitter. "king of spoiler."
"Remember that BTS Run episode where Jin draw seven people?" another fan tweeted. "They Literally were screaming 7 all the time but no
sHAdOWs."
BTS fans notice Jimin and RM's reaction to V during the New Year's VLIVE
Meanwhile, hawkeyed ARMYs noticed another potential Map of the Soul: 7 spoiler, once again courtesy of V. But this time, it happened during BTS's New Year's VLIVE broadcast.
Before diving into their goals for the year, BTS reflected on what resolutions they completed in 2019. As with most people, the group didn't have time to complete a few of their previous aspirations. Though many members mentioned working out. Then at the 5-minute mark, V shared his own progress.
"I think it's been almost 7 months since I started working out," V said.
Jin, Suga, J-Hope, and Jungkook seemed unphased by V's remarks, pondering on the statement for a moment before moving forward. However, RM and Jimin both had a brief moment where they looked stunned. Jimin even glanced back at V for a second before turning back to the camera, smiling and shaking his head.
Of course, with the next comeback album announcement, BTS fans are convinced V's "7 months" comment was a spoiler for Map of the Soul: 7.
"YOU MEAN TO SAY THAT WE KINDA GOT A HINT ALREADY BECAUSE JIMIN AND JOON COMPLETELY LOST IT WHEN TAEHYUNG SAID '7 months,'" a fan on Twitter wrote. "WOOW JUST WOOW."
"Jimin got scared just because Taehyung said it had been 7 months since he started working out," another fan tweeted. "The spoiler in our face, guys!"
Even if V didn't intentionally tease Map of the Soul: 7, the next BTS album is on its way. So get ready to break records. 7 is coming.