BTS: Why Fans Say 'Dynamite' Is 'Dumbed Down' Compared to the Group's Other Songs
After several slow months thanks to the coronavirus (COVID-19) pandemic, BTS has returned with a new song. Called "Dynamite," the single is meant to be a summer jam about appreciating the little things in life.
However, for fans who are familiar with BTS's music, "Dynamite" is rather different than their other songs. Some have even said it feels like BTS has "dumbed down" with this single.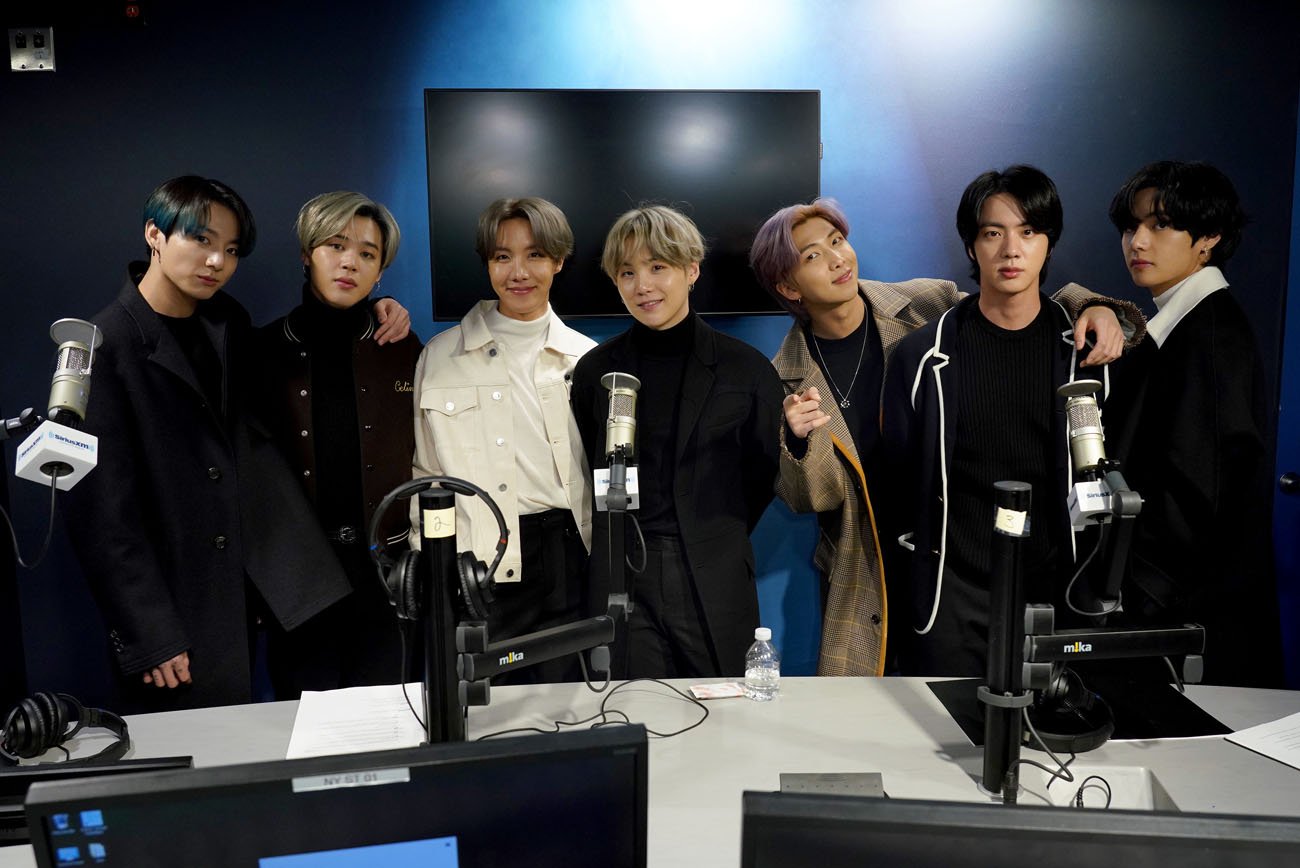 BTS's 'Dynamite' is all in English
Unlike much of BTS's discography, "Dynamite" is all in English. When BTS first announced the news of their new single, they said, according to Billboard, "The song is upbeat and sung in English, just like 'MIC Drop' and 'Waste It on Me. We thought that the song sounded perfect as it is in English. We recorded the guide version and felt that the result was something totally new and fresh."
The group also hoped their song help spread "some positive energy" to fans amid the pandemic.
Fans say 'Dynamite' is 'dumbed down' compared to BTS's other songs          
Although there is no doubt "Dynamite" has meaning to people, some fans think the song is not representative of BTS. The group is known for their impressive songwriting skills. Their lyrics often contain intricate metaphors, word plays, and unconventional storytelling techniques. Since "Dynamite" lacks these little nuances, some fans think the song is a "dumbed down" version of BTS's music.
"They definitely have had fun songs in the past but it's not a stretch to say 'Dynamite' is pretty dumbed down compared to any song they've ever released in the past," one fan writes on Reddit.
Meanwhile, another person says, "I know BTS has a very extensive range and diversity, but I think we can all agree 'Dynamite' is one of the least representative track of their discography. I hope new fans dig around and discover their existing songs, and I hope they fall in love and appreciate them as we do!"
Of course, as other fans have noted, BTS has explained that they did not come up with "Dynamite" by themselves. It was a song presented to the group, which means it has less of their fingerprints.
Could 'Dynamite' be the single BTS needs to get mainstream success?
Since "Dynamite" is BTS's first English-language single meant for international promotion, many people are wondering whether this song could give BTS their much-needed radio airplay and mainstream success.
So far, it seems likely. After all, their previous single, "On," managed to chart at number 4 on the Billboard Hot 100 despite being in Korean. "Dynamite," meanwhile, has broken numerous YouTube, Spotify, and iTunes records within 24 hours of its release. There is clearly a lot of hype surrounding the song.
BTS will also perform "Dynamite" for the first time at the MTV Video Music Awards on August 30. Since the song has a formula that is more familiar to the general American public than BTS's other singles, it could be exactly what the group needs to achieve more success in the American music industry.