BTS: Why J-Hope Once Said He Felt Regretful After Meeting Becky G
J-Hope is one of BTS's rappers, and he has released several solo songs of his own. One of his most popular tracks is "Chicken Noodle Soup," which features American rapper Becky G.
J-Hope has talked about the experience of meeting Becky G, and, interestingly, he revealed that he felt regretful when looking back on it.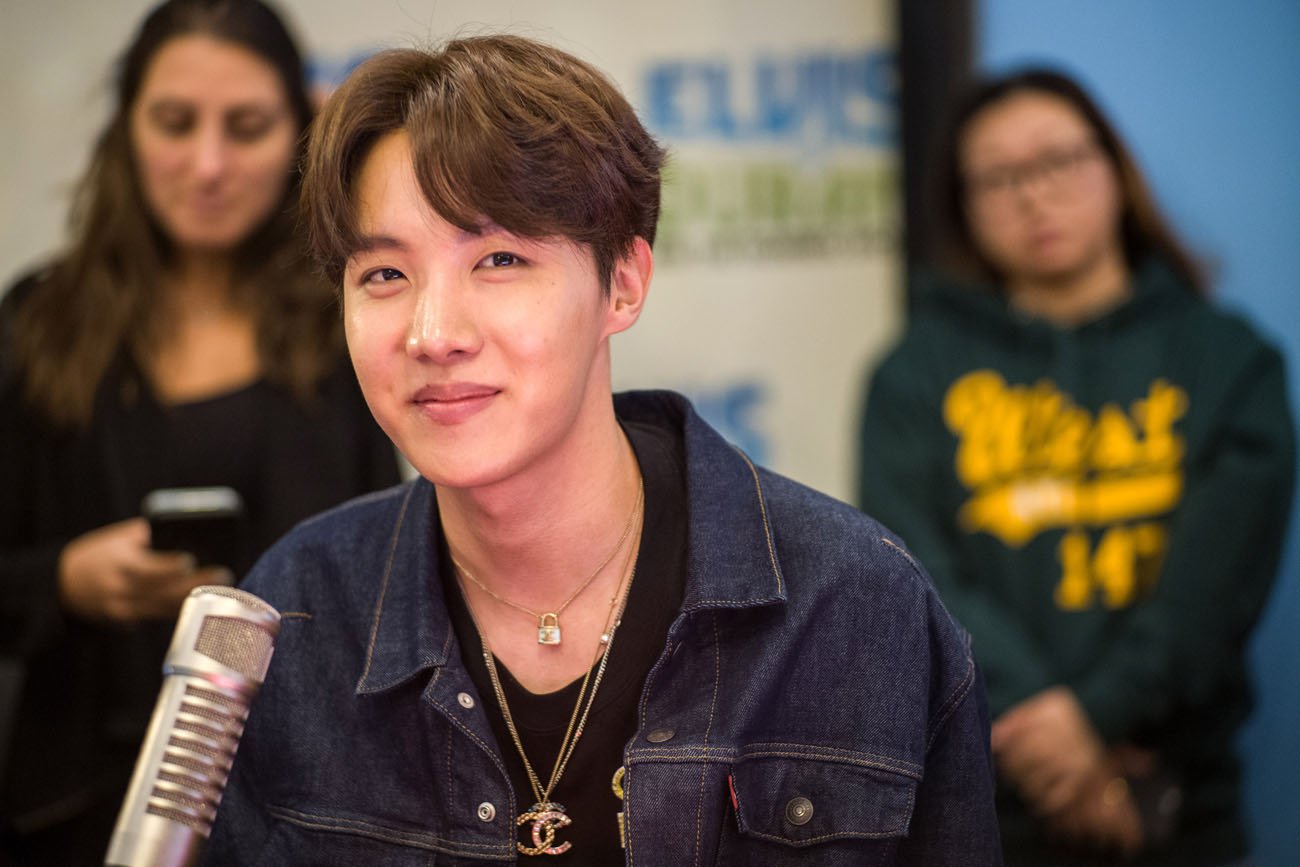 J-Hope and Becky G had great success with their song 'Chicken Noodle Soup'
"Chicken Noodle Soup" samples the 2006 track of the same name by Webstar and Young B. J-Hope and Becky G's song was released in September 2019.
It quickly attracted attention and landed on various charts around the world. In particular, the song was no. 1 on the US World Digital Songs chart and the Finland Digital Song Sales chart. It debuted at no. 81 on the Billboard Hot 100.
The music video for "Chicken Noodle Soup" has also garnered over 200 million views on YouTube.
Why J-Hope said he felt regretful after meeting Becky G
In early 2019, J-Hope reached out to Becky G about working on "Chicken Noodle Soup" with him. According the story he shared during a livestream, J-Hope and Becky G talked about the possibility for a collaboration for a bit before finally meeting at the Billboard Music Awards that year.
When J-Hope and Becky G first met, the BTS rapper described the occasion as a bit "awkward."
"I asked if she had listened to the song, and told her that I listened to a lot of her songs," he said. "We chatted for a bit, but it was still a little awkward back then. I didn't know what to talk about."
J-Hope shared that the other members came, and BTS took pictures with Becky G. However, after she left, he felt "remorse."
He said, "If only I could communicate a little better! We could've talked about so much more stuff! It was such a pity. I was concerned that we didn't get to talk much. I thought maybe she didn't want to collaborate. I was very very concerned."
Fortunately, Becky G ended up wanting to collaborate with J-Hope. He noted that, although she was a busy person, she was proactive in doing her parts for the song.
What Becky G has to say about working with J-Hope
Becky G has positive things to say about her collaboration with J-Hope. She is a musician who often incorporates both Spanish and English into her work, and she seems to enjoy working on a song that features her native languages as well as Korean.
"[That] was, for sure, this groundbreaking moment for me and my career, but also for J-Hope," Becky G shared, according to Elite Daily. "I think we both shared this mutual feeling of like, 'I'm happy it was you,' you know?"
She also added, "I just feel so blessed to have been a part of something so unique, because I've always believed … [It] was one thing I remember texting him … 'We do speak the same language, and that language is music.'"