BTS: Why Jungkook Is 'Deeply Regretful' About Breaking Social Distancing Measures
The coronavirus (COVID-19) pandemic has shaken up many people's lives. All over the world, governments have been implementing social distancing measures and asking citizens to refrain from meeting with those who do not live in their household.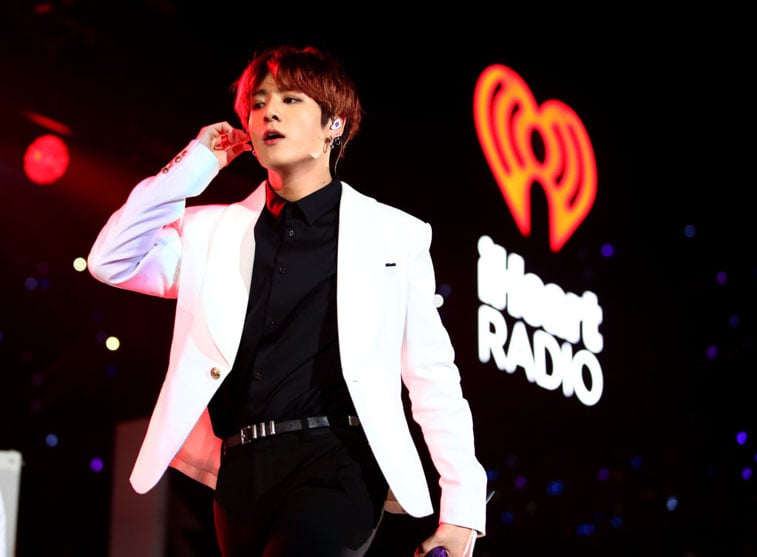 However, sometimes social distancing measures get broken. For BTS's member Jungkook, who decided to go out with friends in late April, that has proven to be a serious mistake. Read on below to find out what happened and why Jungkook is now "deeply regretful" of his actions.
BTS's Jungkook went to a COVID-19 hotspot in Seoul in late April
According to South Korean news outlet Dispatch, Jungkook visited a restaurant and a bar in the Itaewon neighborhood in Seoul on the night of April 25. He was accompanied by three other K-pop idols: Seventeen's Mingyu, NCT's Jaehyun, and Astro's Cha Eunwoo. The four of them stayed out until dawn on April 26.
At that time, South Korea had been seeing a decline in coronavirus infections. The amount of new cases each day was also in the single digit, though the government was still asking people to continue following social distancing measures.
However, Jungkook's night out was brought into question in the following weeks. In early May, an infected person reportedly visited multiple nightclubs around the Itaewon area, which led to a huge spike in coronavirus cases in South Korea. So far, over 50 cases have been linked to this cluster.
The government subsequently asked that anyone who had visited public-gathering places in Itaewon from April 24 to May 6 to self-isolate. This included Jungkook and the three idols that were with him during his outing.
Jungkook got tested for coronavirus
RELATED: The Shocking Dark Side of BTS and Other K-Pop Groups
On May 18, BTS's entertainment company, Big Hit Entertainment, released an official statement regarding Jungkook's outing. The company confirmed that he did, indeed, visit Itaewon as Dispatch had said.
"It is true that Jungkook went to the neighborhood of Itaewon," Big Hit said. "However, at the time, he did not go to the place that became a problem due to the confirmed case in early May, and Jungkook was in Itaewon a week prior to the first confirmed case (first case related to the chain of infections in the neighborhood of Itaewon)."
Despite showing no symptoms of COVID-19, Jungkook got tested anyway. Big Hit revealed that his test results came back negative.
Jungkook is 'deeply regretful' about breaking social distancing measures
In the statement, Big Hit also apologized for not recognizing "the heavy importance of social distancing" and that the company had "prioritized the protection of the artist's private life" over public health.
Additionally, Big Hit noted that Jungkook himself "is currently feeling deeply regretful for not having faithfully contributed to the entire society's social distancing efforts."
How BTS has been dealing with the pandemic
RELATED: What the BTS Members Eat in a Day (Spoiler Alert: It's a Lot of Snacks)
Like many artists, BTS has rescheduled a lot of concert dates that were originally scheduled for 2020. Their Map of the Soul world tour was supposed to begin in April and go until September, but it has been postponed.
Some members have also donated money to coronavirus relief efforts, including Suga, who reportedly gave 100 million KRW (roughly $82,550) to the Hope Bridge Korea Disaster Relief Association.
Additionally, a number of BTS's fans followed in the group's footsteps and donated the refund they received from the canceled concerts to charity organizations.