BTS: Why Suga Once Said He Was 'Tricked' Into Debuting With the Group
It's hard to imagine BTS without Suga. After all, he is one of the group's main rappers and songwriters. In addition to his work with BTS, Suga also has a successful solo career.
However, about ten years ago, when BTS's lineup was slowly beginning to take shape, Suga almost did not become a part of the group. In fact, as Suga has shared a few times, he was "tricked" into being a part of BTS. Find out more about Suga's debut story below.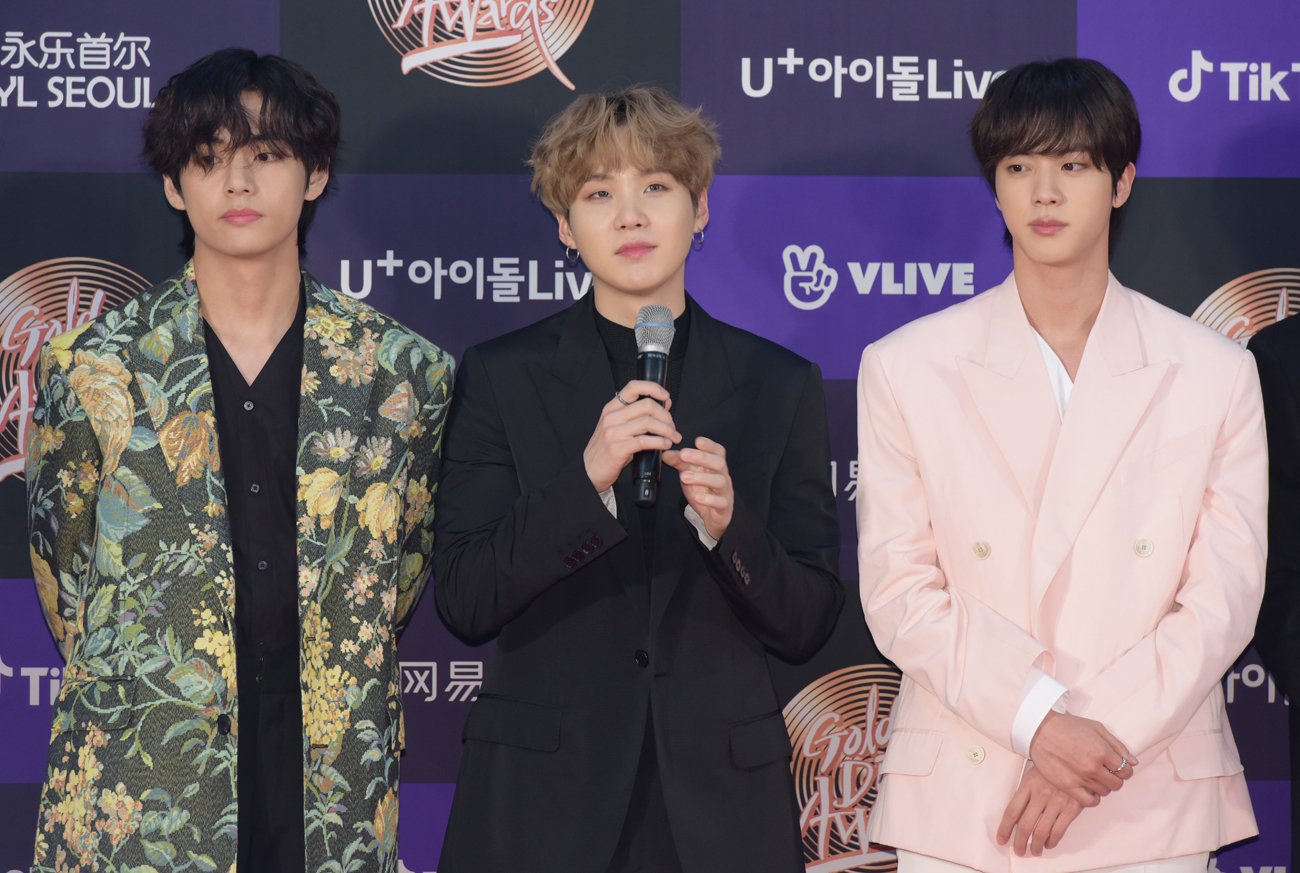 Suga originally wanted to rap and produce music
When Suga was a teenager, he began to grow a huge interest in rap music. He credited this to the South Korean rap groups Stony Skunk and Epik High.
In an interview with Grazia Korea in 2018, Suga also revealed he started learning about producing at the age of 13. This allowed him to begin writing his own songs. Later on, he also got a part-time job at a recording studio, which did not pay him, but he was able to spend time making music.
Suga said he was 'tricked' into becoming a part of BTS
When Suga signed with Big Hit Entertainment in 2010, his goal was to simply be a music producer for the company. Eventually, Big Hit's CEO Bang Si-Hyuk wanted to create a hip-hop group and recruited Suga as a rapper.
However, the group later morphed into a K-pop idol group with singing and dancing. Suga, who had not trained much in dancing, later joked that he was "tricked" into becoming an idol.
As told by Koreaboo, in BTS's 2013 show Rookie King, Suga called out Bang Si-Hyuk, saying, "He told me I'd be in a group like [the 90s hip-hop group] 1TYM. He said I wouldn't have to dance, only groove a little. He said all I'd have to do is focus on rapping. BTS has some of the hardest choreography done at music shows. I actually wanted to be 1TYM!"
He ended his speech by saying Bang Si-Hyuk "tricked me into signing the contract."
Additionally, Koreaboo noted that Suga retold this story in a letter to BTS's Japanese fan club at another time. He said that, had he debuted as a part of a hip-hop group, he "would have gotten better at rapping." However, Suga believed "the group would have failed."
How did the other members join BTS?
The other members of BTS also had interesting stories about how they got discovered.
RM started out as an underground rapper, and his talent impressed rapper Sleepy of the hip-hop duo Untouchable. Sleepy ended up introducing RM to Big Hit, and RM became the first member of BTS to join the agency.
J-Hope and Jimin joined because of their dance skills. J-Hope had originally auditioned for JYP Entertainment, and Jimin was the top dance student at Busan High School of Arts. J-Hope almost got cut from BTS's lineup when the group was about to debut, but RM convinced Big Hit that the group needed him.
Jungkook, on the other hand, was extremely in-demand before he signed with Big Hit. He auditioned for a Korean talent show and his skills wowed several entertainment companies. He ended up getting offers to join seven of them, but he chose Big Hit because he was impressed by RM.
Meanwhile, V only auditioned for Big Hit because he was accompanying a friend who was auditioning for the company. A person from Big Hit urged V to audition, and he did, being the only person from his hometown to make it that round.
Jin was scouted on the street by a representative from Big Hit. The story goes that he was exiting a bus when a casting director chased after him and asked him to audition for the company.