BTS's Fans Praised By Expert for Being 'Intelligent Consumers' and 'Leading Global Trends'
BTS has been making headlines these past few years for breaking records and going places no other K-pop group has ever been before. Behind BTS's world domination is their massive fandom, ARMY, which has been with the group every step of the way.
It's hard to talk about BTS without mentioning their dedicated followers, and an expert even praises ARMY for being "intelligent consumers" and "leading global trends."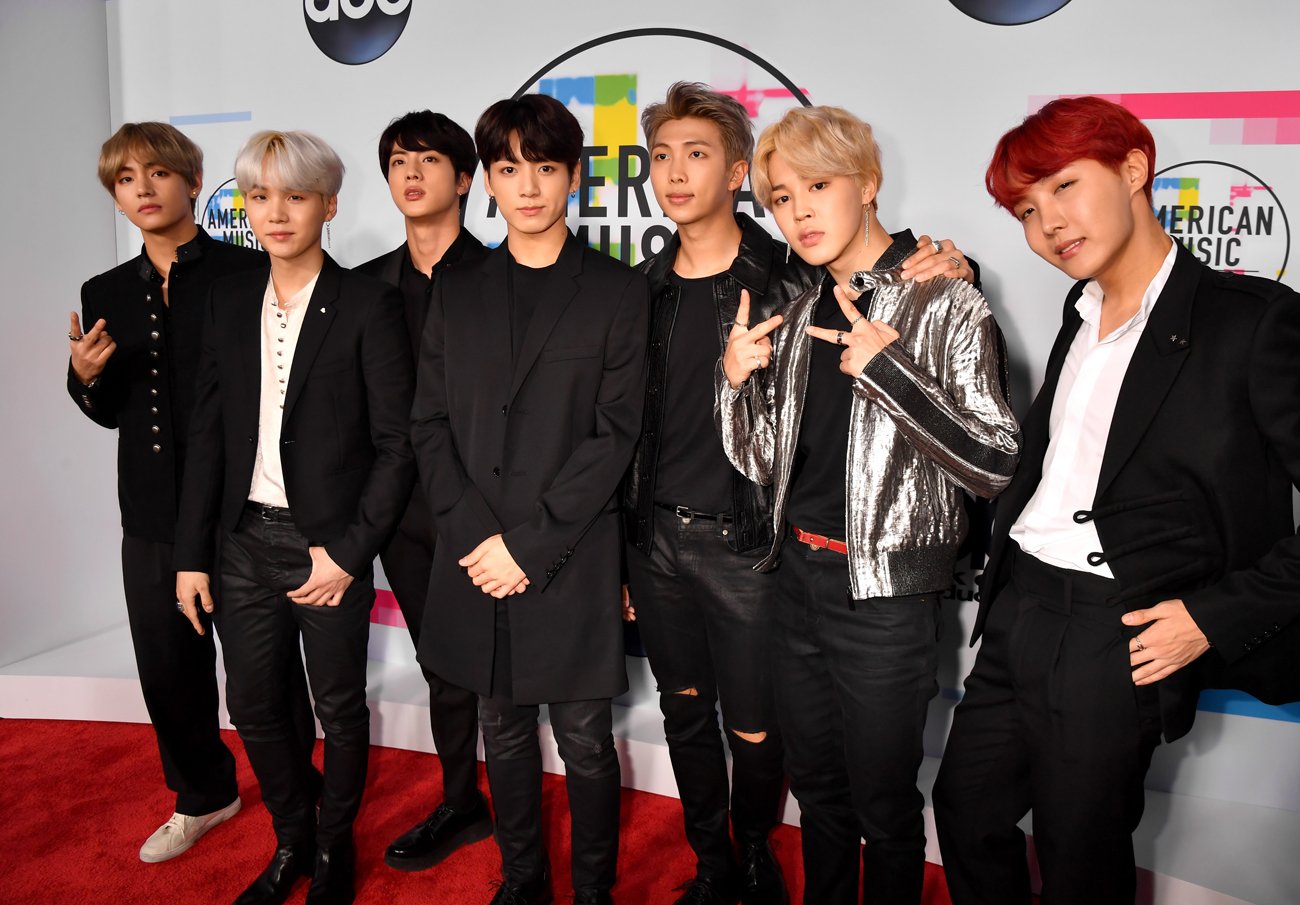 BTS fans have helped the group achieve unimaginable feats
The members of BTS are no doubt talented and hard-working. However, it would be hard to achieve a large number of their goals without the help of fans.
For example, BTS first gained attention on the global stage in 2017 after winning the fan-voted Top Social Artist prize at the Billboard Music Awards. BTS continues to win this category year after year. So far, the group has won Top Social Artists five times consecutively.
ARMY has also helped BTS move up the Billboard Hot 100—something that is difficult to do for many K-pop artists. In 2020, BTS got their first number-one single with "Dynamite." Then, the group did it again with the release of "Butter," which has been at number one for nine non-consecutive weeks. BTS's latest single, "Permission to Dance," has topped the Billboard Hot 100 as well.
Additionally, BTS's fans also help the group get attention from the public on social media. Many of BTS's music videos have broken YouTube records. There are also countless fan accounts dedicated to BTS on platforms like Twitter and Instagram.
BTS ARMY is praised by industry experts
The collective power of ARMY has helped BTS ascend to the top of music industries in South Korea and the United States. However, according to The Korea Times, some people continue to criticize ARMY for "skewing" the playing field by mass-streaming BTS content and bulk buying BTS's albums.
Yet, music experts have defended ARMY, noting that these tactics are not cheating in any way.
"As long as they're not cheating ― for example, artificially boosting streaming or sales totals with robotic replays or fake purchases ― it is totally fair for them to buy all of the remixes or buy a song on vinyl that they already have as a download," chart analyst and pop critic Chris Molanphy said.
Music journalist Maria Sherman also noted that "Western artists like Justin Bieber and Ariana Grande" have been incentivizing their fans for doing these same things "for a long time."
"Fans are smart listeners," Sherman added. "Those who criticize BTS and its followers for juking the chart want music listeners to always remain passive and ignorant about what they want, what they like and what they listen to, and keep the chart not as a performative but phenomenal site. They should accept the fact that these fans are intelligent consumers leading global trends."
BTS members have always credited fans for their success
No matter how popular BTS gets, the group has always shown appreciation for the fans who helped them to get to where are they.
In an interview with India's NDTV, Jungkook explained that BTS's fans help them stay grounded.
"[Our achievements] are all amazing things that we still can't make sense of," Jungkook said. "There could be various factors that contributed to us coming this far, may it be our effort or timing, but we truly believe that the love and support from ARMY made all of this possible. That's the most important thing that keeps us grounded."