BTS's Jungkook Got Chipotle to Change Its Name Because He Is That Influential
BTS's youngest member, Jungkook, is hugely popular around the world. He recently managed to influence Chipotle to change its name on social media.
BTS is one of the biggest artists in the world. The group started out as underdogs in the K-pop industry in 2013, and now the members are bonafide celebrities who have won numerous awards and topped many charts around the world.
Lest anyone forgets about the influence of BTS, youngest member Jungkook recently got Chipotle to change its name all because of a joke he made.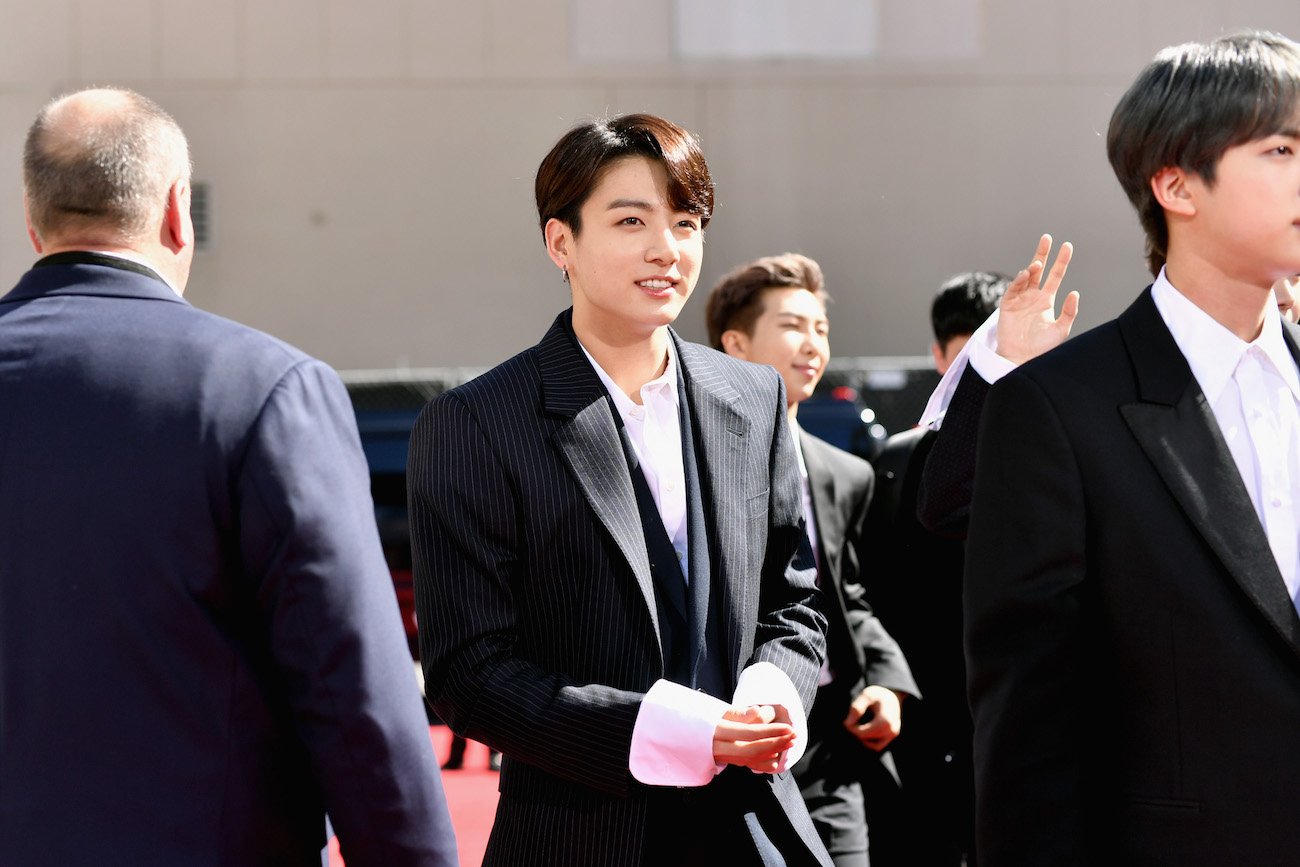 Jungkook is one of the most popular BTS members
The members of BTS are all recognized stars around the world. However, their popularity often differs. 
Jungkook, for example, is one of the most popular members of the group. He is called the "Golden Maknae" thanks to his variety of talents. He can dance, sing, and even rap. Additionally, Jungkook is also skilled in non-musical areas such as sports and art.
Jungkook's popularity is felt on social media. He currently has over 30 million followers on Instagram, which makes him the second most-followed member of BTS. As shared by AllKpop, Jungkook is also the author of some of the most retweeted posts on Twitter. 
Jungkook got Chipotle to change its name
Jungkook's influence is far and wide. In a new Bangtan Bomb video, fans got to go behind the scenes with BTS as they enjoy lunch from Chipotle on the set of The Late Late Show with James Corden. Jungkook was given a bowl, and it seems this was his first time trying food from the iconic Tex-Mex restaurant.
"How do you eat this?" he asked, he asked as he opened up the bowl.
Jungkook also got confused by Chipotle's name. He initially called it "Chicotle." J-Hope added that he thought it sounded like "chocolate" at first.
The joke seems to be spreading around BTS's fandom, and Chipotle joined in. The company's Twitter page changed its name to Chicotle. Chipotle even tweeted "Gm Tannies," which seems to be a BTS reference as the members are affectionately called "Tannies" by fans. Additionally, they have been replying to fans' tweets about the group, including the fans who bought Chipotle after BTS's promotion.
It seems Jungkook will be eating more Chipotle in the future as he commented in the Bangtan Bomb video, "I want to eat this every day."
Jungkook has caused many products to become sold out
Jungkook has the surprising ability to cause products to sell out even when he is not explicitly marketing them. 
For example, in 2019 alone, according to SBS, Jungkook caused toothbrushes, fabric softener, wine, and phone cases to become sold out. Meanwhile, Koreaboo shared that, in 2020, he got people to buy T-shirts and lip balm.
Last year, Jungkook addressed his influence and said that he wanted to support small businesses, especially those that got affected by the coronavirus (COVID-19) pandemic.
"You guys are interested in what I do and buy products I use," Jungkook said. "As you know, because of COVID-19, things are difficult for small businesses. So I want to help them even a little bit."
Because of Jungkook and BTS's popularity, it is not surprising that the group has become brand ambassadors for several big companies. They have worked with the likes of Samsung, Hyundai, Fila, and Louis Vuitton.