BTS's Jungkook Didn't Want to Become a Singer, But 1 Member Helped Change His Mind
While some people were born knowing they wanted to become a singer, others took many years to get to that realization. BTS's youngest member, Jungkook, falls under the second category. As a kid, Jungkook did not have a desire to become a professional singer. However, one BTS member inspired him to change his mind.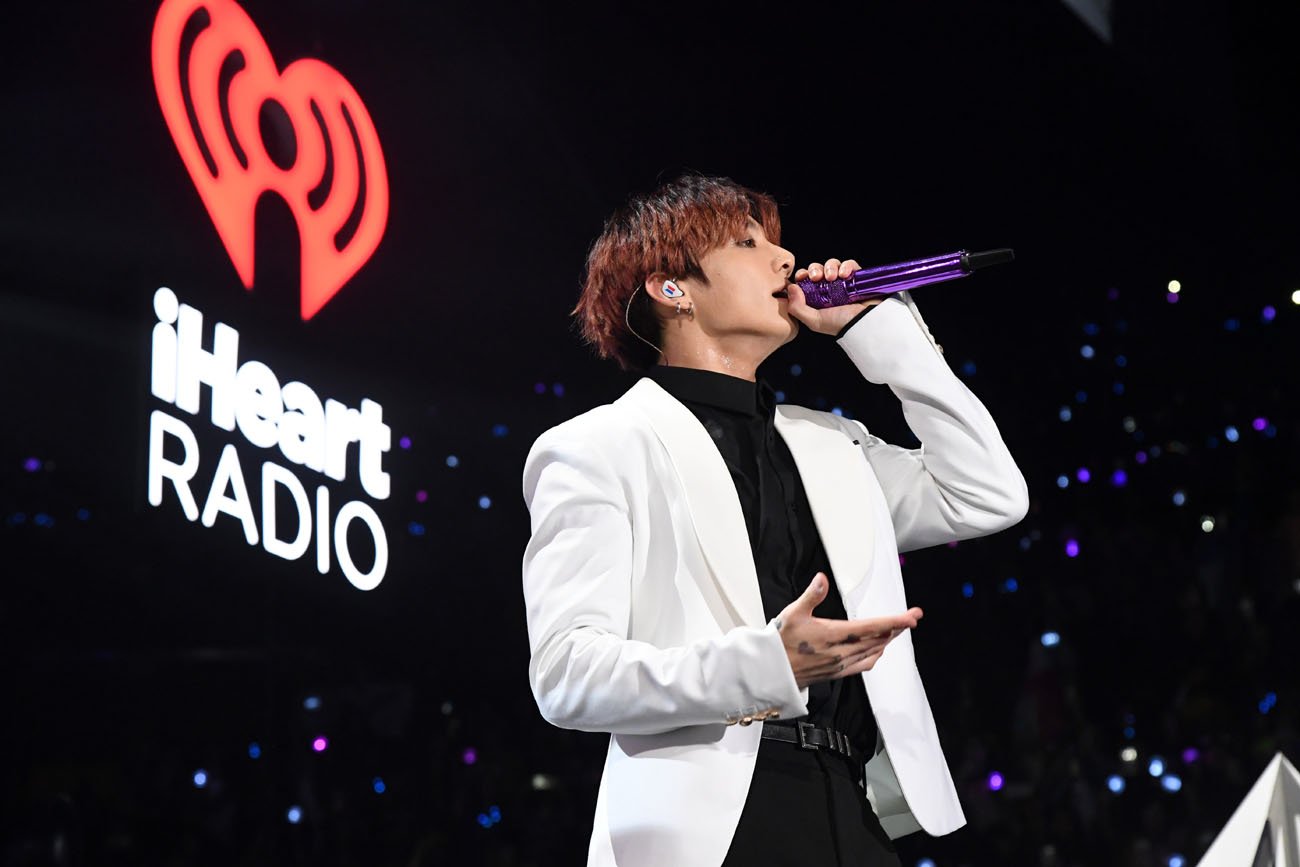 What was Jungkook like as a kid?
Although Jungkook was not interested in being a singer, he was still an artistic kid. According to Somag News, Jungkook enjoyed classes like art and music at school.
Many fans these days also know Jungkook to be a shy member. He often stays in the background and let some of the more talkative members take charge of conversations. However, Jungkook once revealed that he was not always like this as kid.
"I was a very mischievous boy when I was young," Jungkook told Japan's FC Magazine, according to Koreaboo. "I loved playing outside as a kid. I really hated studying though. I got in trouble by my mom a lot. I was the type of kid who would run down the hallway and eat lunch fast at school (laughs). I even tried out for a b-boy competition even though I wasn't good at it."
Jungkook decided to pursue a music career because of 1 member
When BTS appeared on the show Bae Chul Soo's Music Camp in September 2020, Jungkook shared that he did not want to pursue a music career as a kid until he saw a video of RM.
"When I was a student in Busan, to be honest I wasn't that interested in singing," he said, according to IBTimes. "Of course, I wanted to be like the amazing singers I'd seen, but after I spent a while looking, I came across a video of RM rapping."
He added, "It was around the same time that (management agency Big Hit founder) Bang Si Hyuk was doing the show 'Star Audition – The Great Birth,' so I decided to go to that agency, and I've learned a lot from the older members,"
Some time ago, Jungkook also shared that he auditioned for the Korean talent search show Superstar K and got offers from several entertainment companies, including some well-known ones. However, Jungkook chose Big Hit, and it seems he has not regretted that decision.
Jungkook has 1 trick to improve his singing skills
Like many K-pop idols, Jungkook received vocal training before and after he debuted. When he is himself, Jungkook also has a trick to improve his singing skills.
During a live stream in 2018, Jungkook talked about karaoke rooms and shared, "I want to go to a karaoke room. It really helps you to improve your singing skills because you don't have to worry about what others think. I usually go alone and sing any songs I want."
It's not surprising that Jungkook enjoys singing in karaoke rooms by himself. After all, he has revealed that he can get very shy when singing in front of people, even now as a popular singer.