BTS's Jungkook Is a Global Superstar, But He Still Has Trouble Performing in Front of a Small Audience
BTS is one of the biggest boy bands in the world. The group has toured in numerous countries and performed for countless adoring fans.
While the members seem to be natural at stage performances, Jungkook recently revealed that he actually still finds it difficult to perform for a small audience.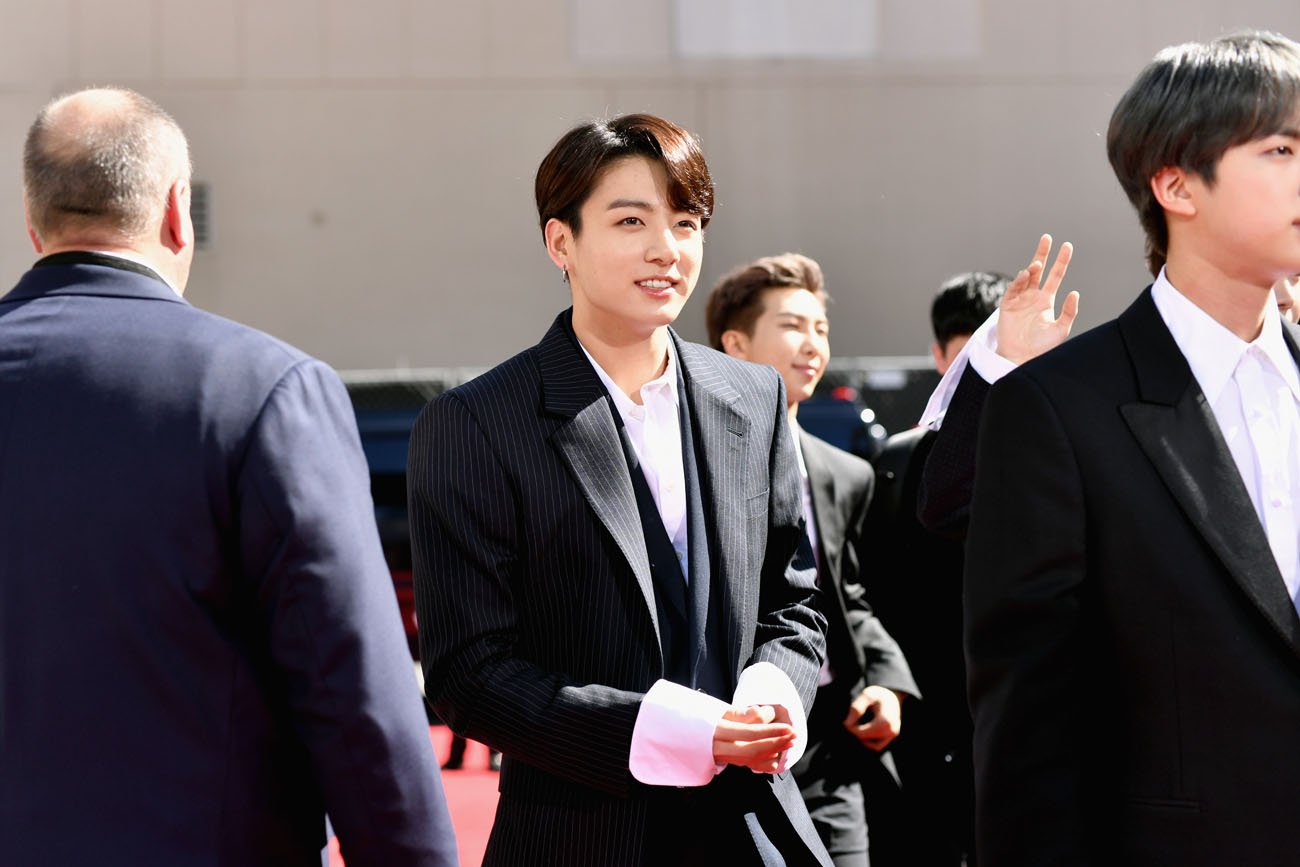 Jungkook is known for being shy
If there is one thing many BTS fans know about Jungkook, it is that he is rather shy. In videos of the group, he can often be seen sitting back while the other members talk about different subjects.
Jungkook used to be more talkative as a kid, but he gradually became shy as a teenager while trying to pursue a career in music. He shared with Japan's FC Magazine, as reported by Koreaboo, "I became intimidated by the large crowd. I started to shrink after being surrounded by so many strangers. This might be the time that I began being shy around people I didn't know."
When Jungkook first joined Big Hit Entertainment, CEO Bang Si-hyuk even had doubts about Jungkook being an idol because he was so shy.
"When Jungkook was a trainee, he couldn't sing when we asked him to," Bang told Korean news outlet OSEN. "He just twisted his body for 15 minutes and was very shy. He didn't have much talent, so the company questioned if he could even debut."
Jungkook revealed he still has trouble performing in front of a small audience
Jungkook had trouble performing for Bang and other people at Big Hit, and it seems he still finds it difficult to perform for a small audience like that.
"I don't get nervous at all when singing in front of tens of thousands of people, but I get nervous when I have to talk or sing front of a small group of people," he told Big Hit's WeVerse Magazine.
However, Jungkook also shared that he is quite in touch with his personality and can see himself growing as time goes on.
He added, "I grow and my personality changes depending on the environment, so little by little I've been able to do some things I once found difficult."
What is the biggest audience BTS has ever performed for?
As a part of BTS, Jungkook has performed for some impressively-large audiences.
In terms of in-person concerts, BTS has performed at stadiums with over 100,000 people in attendance, such as at Wembley Stadium in London, Seoul Olympic Stadium in Seoul, and Taoyuan International Baseball Stadium in Taipei.
Thanks to the current coronavirus (COVID-19) pandemic, however, BTS has started making use of online performances instead. And the amounts of viewers for these virtual shows are record-breaking.
In June, the group held an online concert called "Bang Bang Con The Live," which attracted 756,000 viewers, officially setting a record for most-viewed virtual concert at the time. Then, BTS broke their own record with a set of shows in October called "Map of the Soul: One." This time, they attracted 993,000 viewers and broke the record they set just a few months ago.