BTS's Jungkook Once Became an Unexpected Hero After Saving Someone's Life
BTS's Jungkook is only 23 years old, though he has accomplished quite a lot of things. Along with his fellow BTS members, Jungkook has released a number of hit songs and won countless awards.
However, one amazing feat Jungkook also has on his list is saving someone's life.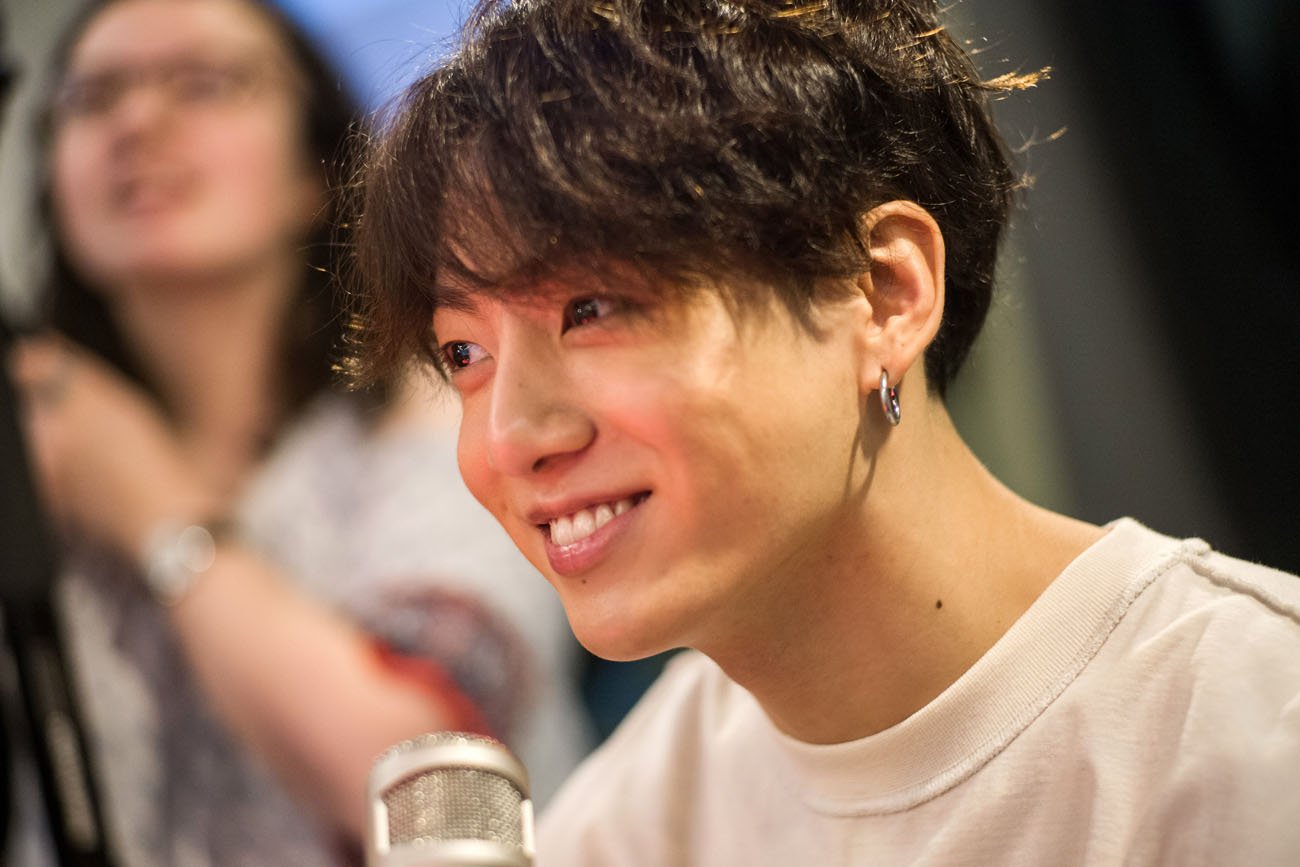 Jungkook saved a TV host's life during an event
In 2018, South Korean TV host Kim Sung-Joo shared on the show Visiting Tutor that Jungkook once saved his life.
During the 2016 DMC Festival, BTS was underneath the stage waiting to be brought up via a lift. Kim shared that he was standing on the stage and did not realize a lift had gone down, creating a hole. 
"I walked backward and fell inside the lift," he recalled.
Fortunately, Jungkook was there underneath the hole and managed to catch Kim. Because of Jungkook's heroic act, Kim was not seriously injured from the fall.
Kim shared that he is now very grateful for Jungkook.
BTS has positively affected many fans' lives
Of course, Kim is neither the first nor last person to be positively affected by BTS. Many fans have shared that BTS has done wonders for their lives.
For example, since the very beginning, BTS has been writing songs about various struggles of young people. From dealing with expectations from society to living with harsh economic realities, many people who listen to BTS's songs feel less alone in their situations.
Additionally, BTS also promotes messages of self-love and self-acceptance. The group even had a whole era called Love Yourself in which they released various songs and albums playing up this theme.
Even John Cena once shared how much BTS's "love yourself" concept has done wonders for his life. He applauded the group, saying (via Comic Book), "They advocate self love. They advocate don't be afraid of failure. They advocate that you are enough… That's why they're so popular around the world. One, they're great performers, but it's the message they send. It resonates with the people."
BTS also helps the less fortunate with philanthropic efforts
In addition to helping fans get through tough times, BTS also makes meaningful contribution to people's lives with financial donations. The group has earned a lot of money over the years, and they give back to society by helping worthy causes.
For example, the BTS members often support schools and education programs in South Korea. In 2019, RM donated over $83,000 to a school for hearing-impaired children, while Jimin donated over $87,000 to schools in his hometown of Busan.
Since 2014, BTS and their entertainment company, HYBE, have donated over $175,000 so far to support families affected by the infamous Sewol Ferry Disaster.
In 2017, BTS began working with UNICEF to end violence against children and teens. The group championed a campaign called Love Myself and sold goods whose proceeds went to UNICEF. The members themselves also made donations of over $440,000 total. Meanwhile, the campaign has raised over $2.98 million around the world.
In 2020, BTS came out in support of the #BlackLivesMatter movement. The group donated $1 million to the cause.