BTS's Jungkook Revealed Why He Decided to Direct the Music Video for 'Life Goes On'
BTS's music video for their new single, "Life Goes On," has been extremely well-received. It was released on Nov. 20 and soon became the fifth most-viewed video on YouTube within 24 hours.
This could also be considered a great accomplishment by BTS because one of the directors for the music video is the youngest member, Jungkook, himself. Jungkook recently decided to share why he took on this role.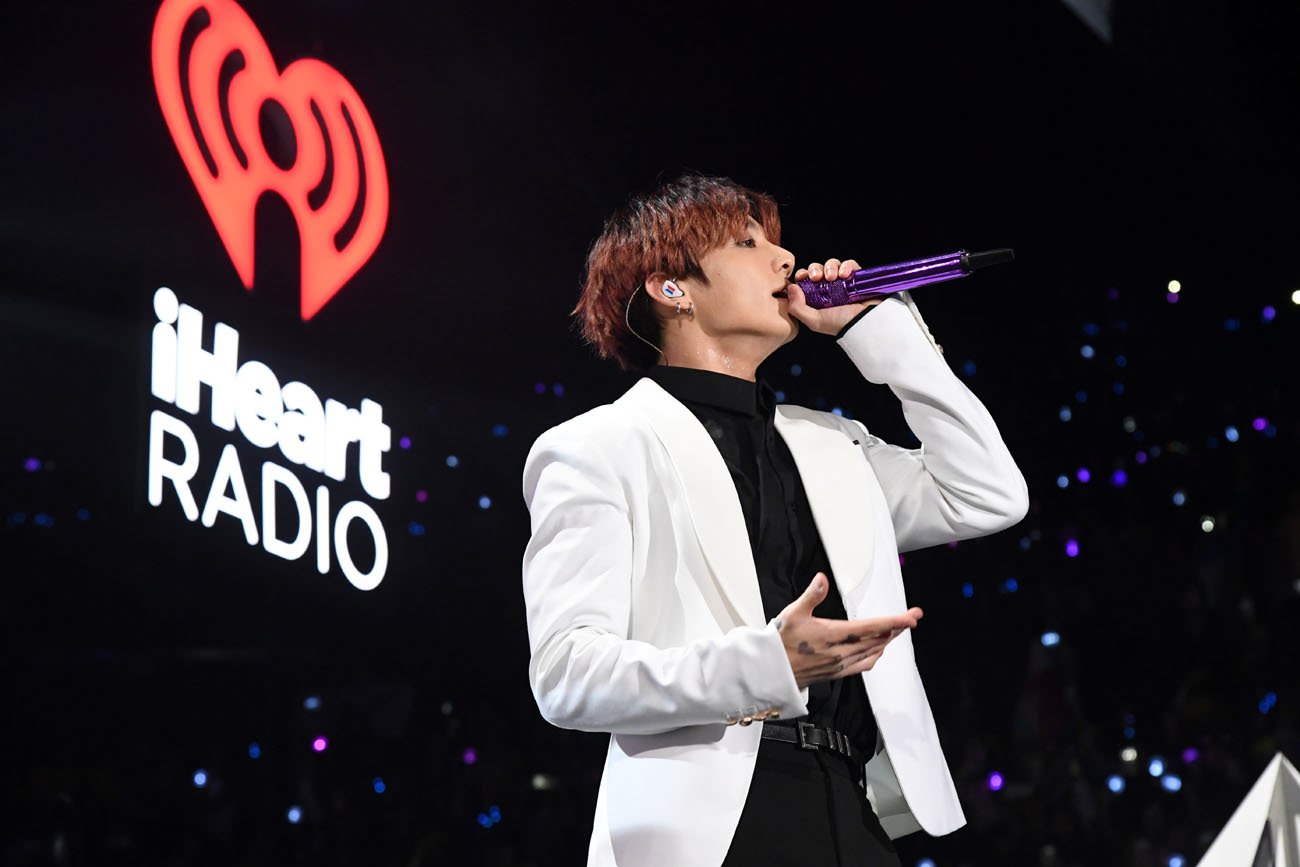 Jungkook directed many scenes in the 'Life Goes On' music video
Big Hit Entertainment cited Jungkook as the director for the music video along with Yong Seok Choi as Jihye Yoon as assistant directors.
According to the behind-the-scenes video uploaded on Nov. 29, Jungkook was behind the camera for the members' individual scenes. For example, he captured clips of Suga playing the guitar, RM sitting on a porch swing, and Jimin dangling off a rooftop.
When they BTS shot the group scenes in the pajamas, Jungkook also gave his members directions for how to act.
Jungkook revealed why he decided to direct 'Life Goes On'
Jungkook already had experience with filmmaking before. For example, fans might be familiar with Jungkook's Golden Closet Film series. Since 2017, he has been uploading a series of travel videos, which he shot and edited by himself.
The experience allowed Jungkook to take the next step and direct a BTS music video. He told MTV in a recent interview, "At first, I didn't have a strong desire to take on the role [of a director], but I normally just like filming videos. So it naturally happened that I took on this role."
Jungkook shared that directing the music video was 'really hard'
Jungkook makes directing look easy, but he admitted directing the 'Life Goes On' music video was "really hard" for him.
During a livestream on Oct. 21, Jungkook shared with fans, "This time for shooting the music video, I've taken on the role of the PM as I shot the music video. So I've shot the music video and I've had discussions with the director and stuff and did all the process. And I've learned how hard that is. It was really hard."
Jungkook also realized that, compared to the work of shooting his G.C.F videos, this one created a lot of pressure for him.
"It was my first time, so, frankly when I filmed the G.C.F video and stuff I merely started out of curiosity and because it's so fun to film and edit videos… but now, it's become an official work," he admitted. "So it really was a lot of pressure."
Fortunately, his hard word did not go unappreciated. Many people around the world have watched the "Life Goes On" music video. Additionally, according to Koreaboo, professional directors even have nice things to say about Jungkook's filming abilities.