BTS's Jungkook Says He Doesn't Have Time to Date Because He Would Rather Sleep
BTS is one of the biggest musical acts in the world at the moment. As such, people are often curious about the members' love lives, wondering if they are dating anyone or in serious relationships.
However, it seems there might not be anything exciting going on in the romance department for some members. In fact, Jungkook, the youngest member, says that he prefers to sleep than date.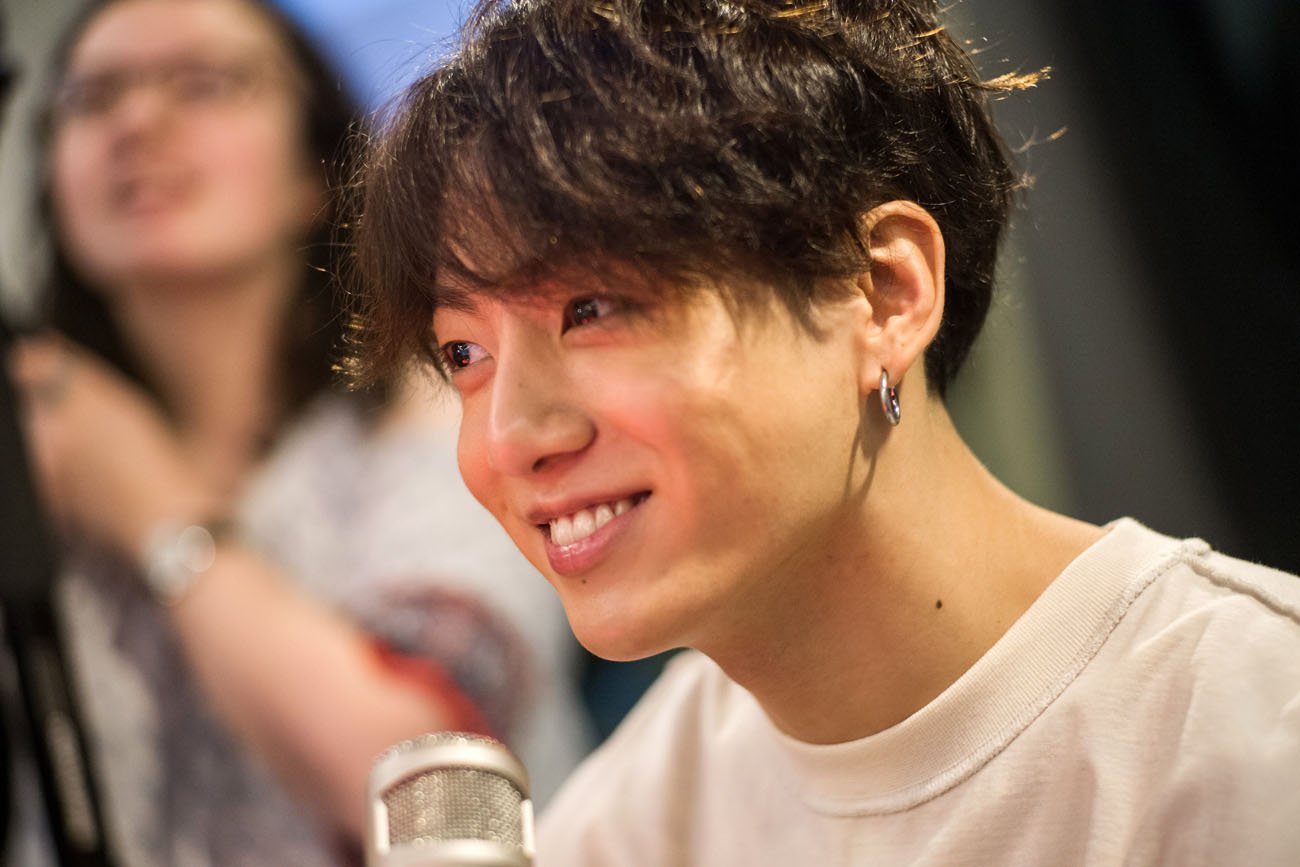 BTS often avoids talking about dating
BTS might not share anything exciting about their love lives anytime soon. Like many K-pop idols, the members often keep anything romantic in their lives under wraps.
This is quite different than how the American music industry operates. American interviewers love to ask boy band members about their relationship statuses, but BTS never shares anything noteworthy. They usually find creative ways to deflect the question instead.
For example, on the red carpet for the 2017 American Music Awards, an interviewer from Entertainment Tonight asked them, "You guys are all together, but you didn't bring your girlfriends. Do you need a girlfriend? Are you looking?"
"No, we got [our fandom] ARMYs," leader RM said. "We got, like, thousands of girlfriends in here, so we don't need to worry."
Jungkook recently shared that he prefers to sleep than date
BTS has shown many times that they won't give any interesting answers to the questions about their love lives, but interviewers from the West continue to ask them about this topic anyway.
In a recent interview with Esquire, the topic of dating came up. As the news outlet wrote, "I ask about dating, broad questions like 'Are you?' and 'Is there time?' and 'Can you?' and the answer to all of them is pretty clear: 'No.'"
Jungkook also revealed that his priority is not relationships at the moment. He said, "The most important thing for us now is to sleep."
Rapper Suga added, "Can you see my dark circles?"
Meanwhile, RM made sure to mention the group's dedication to their fans. He shared, "Our love life—twenty-four hours, seven days a week—is with all the ARMYs all over the world."
Jungkook seems to enjoy sleeping a lot and even has interesting sleep habits
It's not surprising that Jungkook decided to bring up how important sleep is to him. He has talked about sleeping in other interviews as well.
Back in August, BTS talked about how they charge their energy while having busy and demanding careers. Jungkook answered, "The best way to recharge is by sleeping, and sleep is important."
Jungkook's sleep habits have also been a topic of fascination for fans. For example, for a long time, Jungkook did not own a pillow. As he revealed in a video uploaded in late 2019, he used to roll up towels to sleep on.
Fans also think Jungkook has a unique sleeping position. Throughout the years, there have been many photos of him sleeping, and according to Allkpop, it has been widely documented that he likes to sleep with his legs crossed.