BTS's Jungkook Used to Do a Shocking Amount of Push-Ups Every Day
BTS's Jungkook is known for being a talented singer and dancer. As some people might be aware, performing on stage day after day also requires a certain level of fitness, and Jungkook is extremely fit. It's no secret that Jungkook puts a lot of effort into maintaining a healthy body. In fact, he used to do a shocking amount of push-ups every day.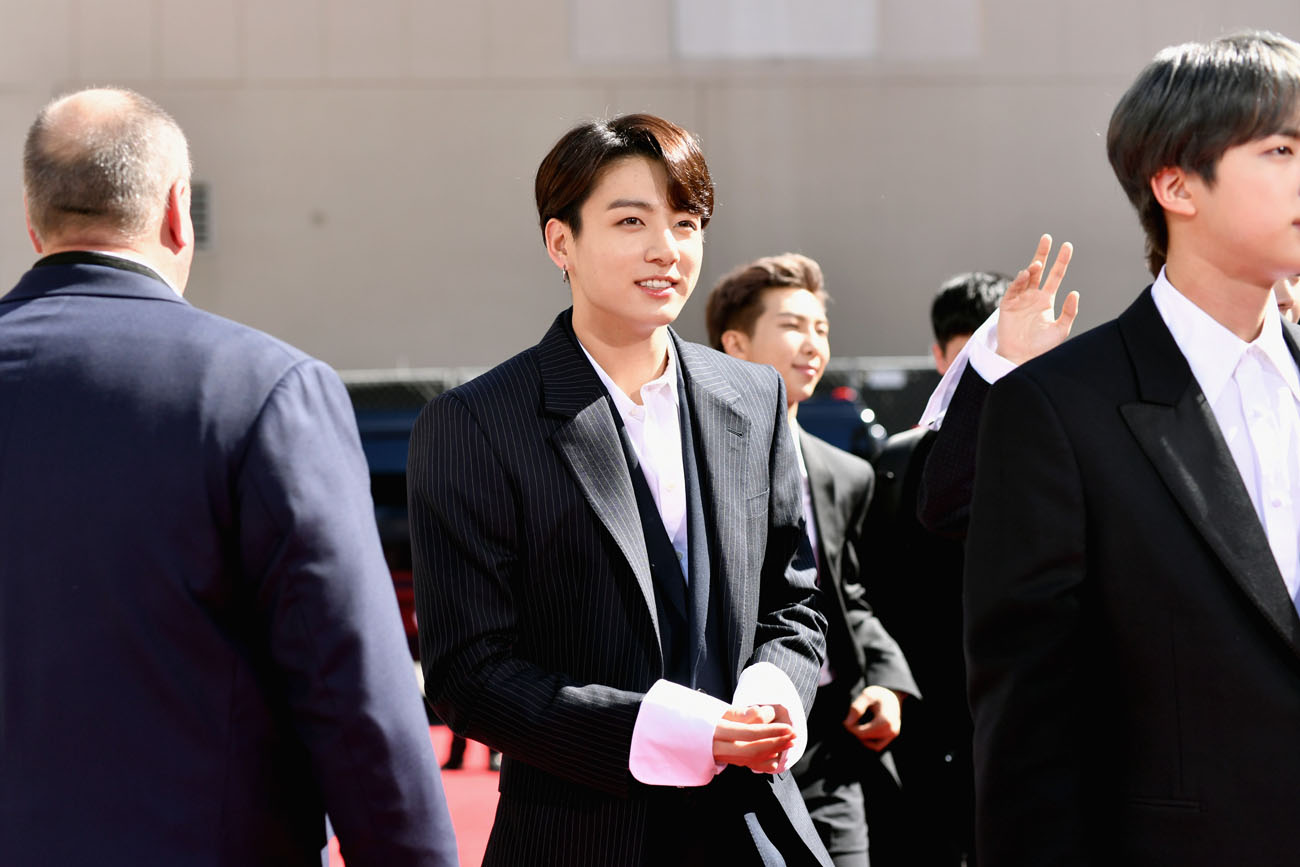 BTS's Jungkook used to do 240 push-ups every day
During a dinner in 2018 to celebrate their debut anniversary, the members brought up the subject of Jungkook's fitness.
RM started out by talking about how good Jungkook looked in a certain outfit. He, then, asked, "Don't you do 240 push-ups a day?"
"Yeah," Jungkook answered. "But I don't do many squats."
The other members were surprised by the high number. Suga commented, "I don't even do that many arm curls, and he does 240 push-ups?"
Jungkook also exercises in different ways
RELATED: BTS's Jungkook Says He Doesn't Have Time to Date Because He Would Rather Sleep
It's not clear if Jungkook still does this many push-ups. However, what many fans might notice is that he does vary his workout routine from time to time.
For example, in 2020, he shared a note on his phone that showed his usual workout routine. It included 20 squats, 20 pushups, 20 jumping squats, 10 planks, 20 mountain climbers, 15 burpees, 20 crunches, 20 leg raises, and 20 superman exercises.
Additionally, Jungkook sometimes shows fans clips of him working out on social media. He has been seen doing activities like boxing and stretching with a weight machine.
One must also not forget that, being an idol, Jungkook does intense dance routines day in and day out. K-pop choreography is already known to give one a good workout, so physical activities seem to be a regular part of his life.
Jungkook once shared some tips for exercising
RELATED: BTS's Jungkook Gave 1 Amazing Piece of Advice to a Fan Who Said They Did Not Want to Go to School
For those who would like some help in being more fit, Jungkook once revealed tips for exercising.
Speaking to Tokopedia in 2020, Jungkook acknowledged that not everyone has gym equipment at home, and that is okay. He shared, "I have equipment at home, but I prefer to exercise with my body weight."
He continued by emphasizing the fact that people should make exercising a part of their daily routine.
"I think it's important to exercise whenever you have time," Jungkook noted. "The simple things you can do are push-ups, sit-ups, and squats. If you do them, you can maintain a good body."
Jungkook definitely leads by example as well. When he said that he exercises whenever he has time, he was not lying. For example, according to Koreaboo, Jungkook and a few other members exercised with each other at their rental house in Canada. Months later, BTS went to Saudi Arabia for a concert, and Jungkook surprised fans by hitting the gym after a long flight, as seen in this Twitter post.