BTS's Racism Incident: Halsey, Zara Larsson, and Other Celebrities Show Support for the K-Pop Group
BTS is one of the most popular groups in the world, but their popularity does not sit well with everyone. As a group with members of Asian descent, BTS has been subjected to countless xenophobic and racist remarks.
With the latest round of such remarks, a number of celebrities are rallying around the group and showing support for them.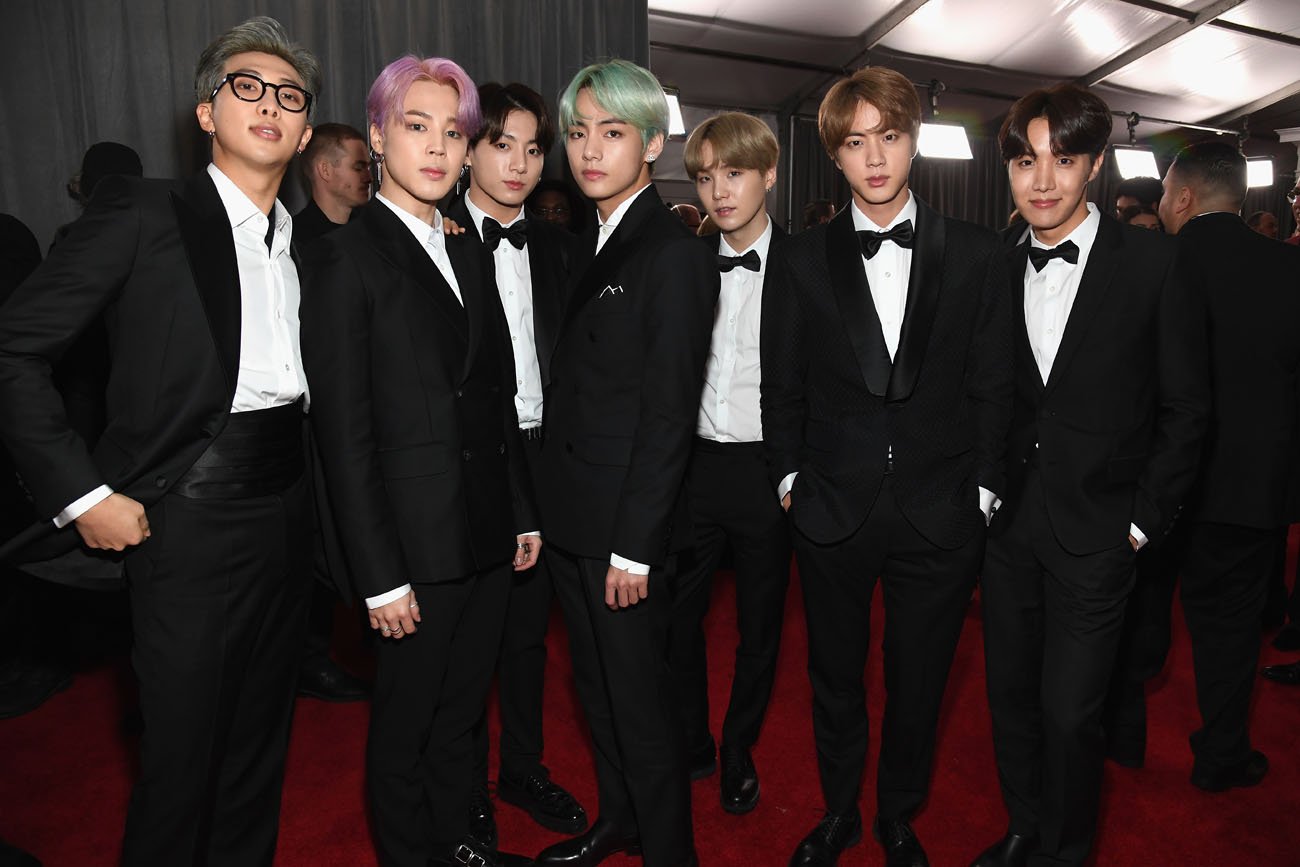 BTS recently received anti-Asian remarks
BTS recently appeared on MTV Unplugged and performed, among many tracks, a rendition of Coldplay's "Fix You." While fans celebrated the group's historic appearance on the show, a German radio personality had less-than-stellar things to say about BTS.
According to the Associated Press, Bayern3 host Matthias Matuschik called their "Fix You" performance "blasphemy." He, then, compared the group to "some crappy virus that hopefully there will be a vaccine for soon as well."
Matuschik also tried to shield his comment from accusations of xenophobia, stating, "I have nothing against South Korea, you can't accuse me of xenophobia only because this boyband is from South Korea… I have a car from South Korea. I have the coolest car around."
However, Teen Vogue noted that, according to Matuschik's Instagram page, he has a Daihatsu Copen, which is a Japanese car.
Anti-Asian comments have been thrown at BTS for a long time now, but the coronavirus (COVID-19) pandemic has added another layer to the discrimination the group often receives.
Bayern3 issued an apology that called Matuschik's comment an "opinion" that was presented "in an ironic, exaggerated way" and "went too far."
The station said, "He just wanted to express his displeasure over the aforementioned cover version… That does not change the fact that many of you found his statements to be hurtful or racist. We apologize for this in every way possible. We will work on the matter with Matthias and the team in detail again in the next few days."
Celebrities condemn the remarks and show support for BTS
RELATED: BTS: The Unique Way the Group Helps Young People Deal With Harsh Economic Realities
Although BTS has not commented on the situation, a number of celebrities have stood up for them by condemning Matuschik's action.
For example, Halsey, who is known to be close with BTS, wrote on Instagram, "I am horrified to read the comments made by Matthias Matuschik. Racism and xenophobia cannot be thinly veiled as 'on air humor.' Irresponsible and disgusting statements in a time where hate speech and violent behavior towards Asian communities are skyrocketing."
Meanwhile, singer MAX wrote on Twitter that BTS "deserve all the success they've earned" and that he was "sick" to hear what Matuschik said about them.
Zara Larsson had stronger words for Matuschik. She wrote, "I hope you will never sleep peacefully again, knowing you ruined your career over being racist."
Other celebrities, including Steve Aoki, Lauv, and Jonah Marais of boy band Why Don't We, also criticized Matuschik and called for the discrimination against Asians and Asian-Americans to stop.
Additionally, BTS's American label, Columbia Records, released a statement supporting the group. MTV also pinned a comment underneath a video of BTS performing "Fix You" that shows their condemnation for anti-Asian hate.