BTS's Rappers Reveal They Competed to Write Lyrics for 'Butter'
BTS recently released their new single, called "Butter." The track is the group's second English-language single, and it is being very well-received so far.
To promote "Butter," BTS has been sharing some behind-the-scenes stories related to the song. One particular story involves the group's rappers competing to write lyrics.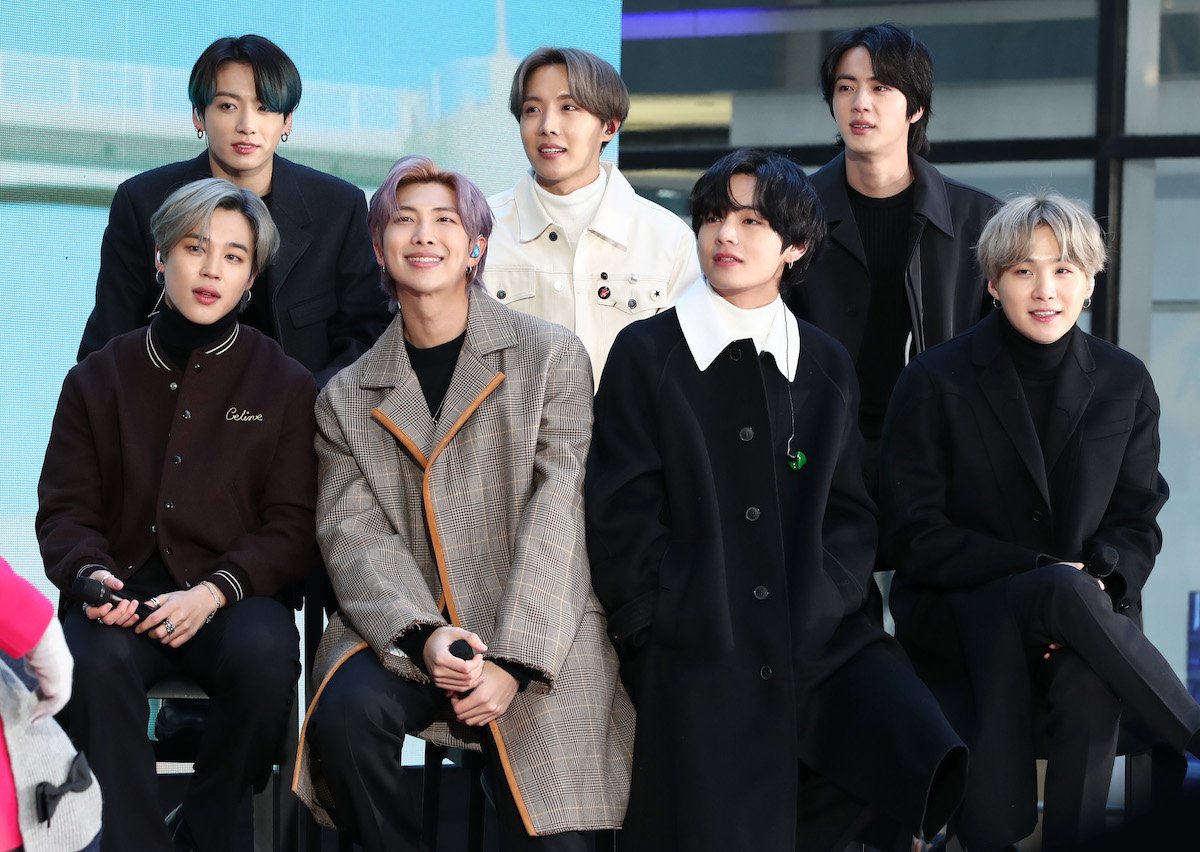 The BTS members are involved in songwriting
Since the beginning, BTS has been extremely involved in songwriting. Although they do work with other producers and songwriters as well, BTS's songs often provide fans with a window into their souls.
BTS's involvement in their music has been great for their image. For example, the group frequently makes songs about issues young people face in South Korea and around the world. This allows fans to feel connected to the members.
"They don't shy away from speaking about the pain felt by today's generation. They respect diversity and justice, the rights of youths and marginalized people," BTS's company's CEO, Bang Si-Hyuk told Time Magazine in 2019. "I think all of these factors worked in their favor."
BTS's rappers had a competition to write lyrics for 'Butter'
RELATED: BTS Revealed How Their Celebrity Selves Are Different Than Their Normal Selves
BTS got the song "Butter" from international writers, and the group had to tweak the lyrics here and there to make them fit with BTS's style. BTS revealed at a recent press conference that this started a competition between the rappers (who often write many BTS lyrics) to have their lyrics chosen for the song.
"When we received the song, we felt that its rap part needed some arrangement that could match our own styles. So, Suga, J-Hope, and I got to participate in rewriting the verses," RM said, according to Koreaboo. "It was a competition, and I was lucky enough to get selected."
RM speaks fluent English, so perhaps it is not surprising his lyrics ended up being chosen. However, Suga admitted he worked hard on his English to win the competition.
"I'd actually studied English in order to write for "Butter", since it's an English song, but yeah, I failed mercilessly," he said.
Where do BTS members get inspiration for songwriting?
RELATED: BTS Has 1 Secret Tip for Keeping the Group Together Despite the Members' Different Personalities
Some BTS members have talked about where they get inspiration for songwriting. It seems books are a popular choice in the group.
For example, when speaking about songwriting during a live stream earlier this year, Jungkook revealed RM reads a lot. Jungkook is not one of the main songwriters in BTS, but he expressed his interest in reading more to write better.
In an interview with WJS last November, Suga admitted he reads as well, and he tries to think deeply about how to get his message across to people.
"I tend to think a lot about the meaning behind words," he shared. "We deal a lot with emotions so I spend a lot of time thinking about how words can be construed differently."
J-Hope also talked to WJS about the importance of feeling knowledgeable on a topic he is writing about. He explained, "I first study the topic and think about what story I need to tell and what kind of content it should encompass. Sometimes the type of stories I'm dealing with are light, but sometimes they aren't, so it's important that I'm knowledgeable about what I'm working on."