BTS's Suga Explains How He Overcomes 'Language Barrier' With Non-Korean Fans
BTS debuted in 2013 and soon rose to the top of the K-pop industry. The group found fame in their home country of South Korea before getting recognized internationally.
Many members of BTS are not fluent in English, which is what a lot of non-Korean fans speak. However, Suga recently explained how he tries to overcome the "language barrier" in BTS's music.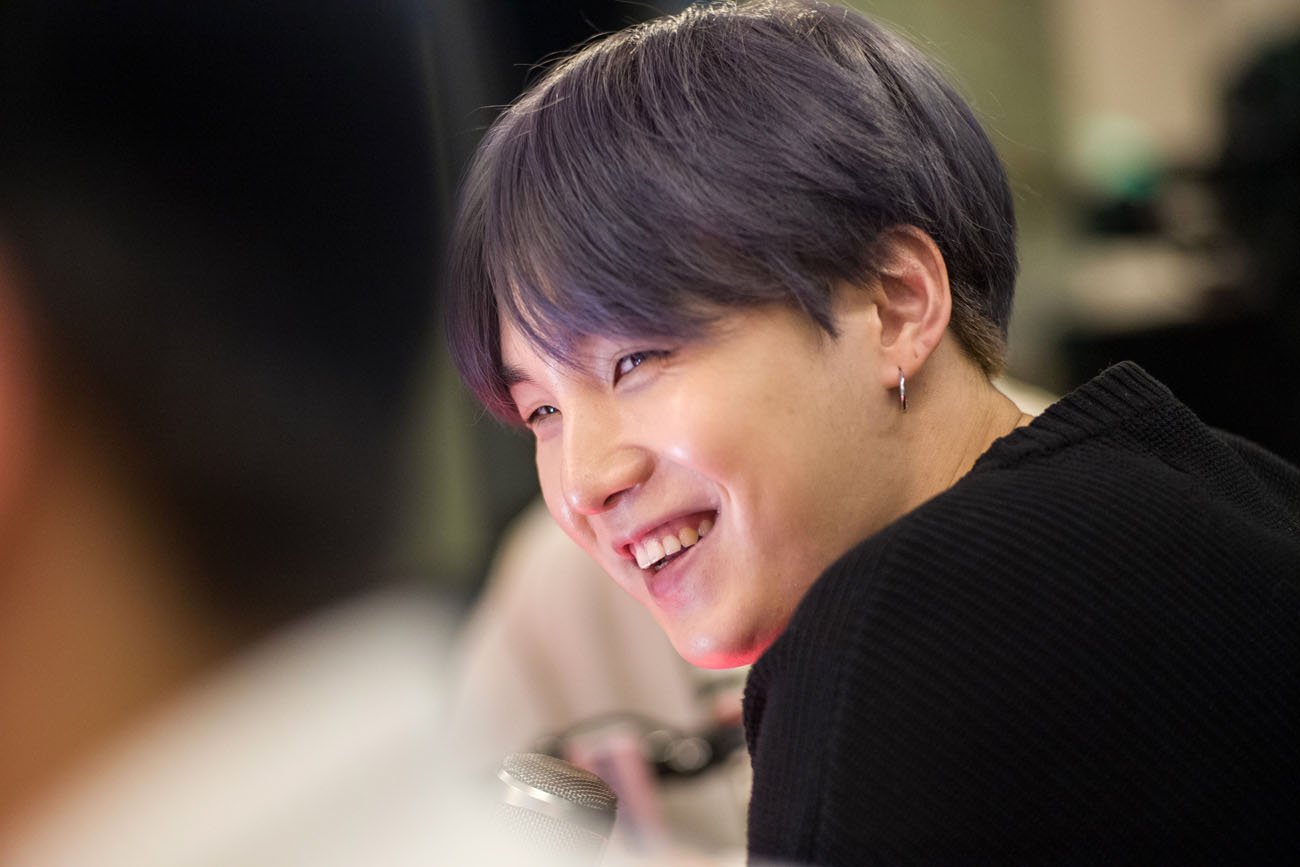 Most BTS songs are in Korean
While most international pop stars try to sing in English to attract as many fans as possible, BTS has stayed true to their root. The group became popular in South Korea with Korean songs, and they continue to release Korean songs even as they are becoming popular worldwide.
In the past year, BTS has opened up more to singing in English. Their first English-only single, "Dynamite," topped the charts in the United States and numerous countries in 2020.
They are also set to release their second English-only single, "Butter."
How Suga overcomes 'language barrier' with fans who don't know Korean
RELATED: BTS: Why Suga Once Said He Was 'Tricked' Into Debuting With the Group
For fans who don't know Korean, there are many translations for BTS's songs on the internet. However, BTS is known for their witty lyrics with word plays, which can be difficult to carry across in translations.
In a new interview with Rolling Stone, Suga talked about this topic. Unbeknownst to some people, he can relate to his non-Korean fans.
"When I was growing up, of course, I listened to American hip-hop and pop, and my English is not very good," Suga said. "So I read the lyrics and the translations of the lyrics. And obviously, what native speakers of English may consider the key lines, the key verses, the punchlines, I really couldn't understand them because of the intricacies of the language. And, I think, that's an unavoidable part of the language barrier."
However, Suga admits he does try to write lyrics that can be easily understood for people who don't know Korean.
"I think, it's important to try to find a happy medium where people from both languages and cultures or other languages understand it," he added. "So we try to write lyrics sort of in the happy middle, that can be understood by people speaking other languages. And also, I'm studying English more and more, trying to get more familiar with it. So if we can get both Korean speakers and English speakers to understand the lyrics, that would be great."
BTS has released a program to help fans learn Korean
RELATED: BTS Would Have Disbanded in 2020 If They Hadn't Renewed Their Contract
While fans can still listen to BTS without knowing Korean, the group members have inspired a lot of people around the world to learn their native language.
In 2020, BTS's company, HYBE, began releasing a program called "Learn Korean with BTS." It comes with short videos that teach vocabulary and grammar concepts via BTS vlogs and reality shows.
According to Koreaboo, HYBE will also release BTS-themed textbooks for Korean language learners worldwide.