BTS's Suga Once Paid a Friend's Medical Bill Even When He Did Not Have Much Money
Suga is one of BTS's rappers and songwriters. He is known for occasionally being shy and quiet, but many fans are aware of how big his heart can be.
One story that shows Suga's sweet side is when he selflessly paid a friend's medical bills as a trainee. This was when Suga did not have much money himself, though he acted generously towards the friend anyway.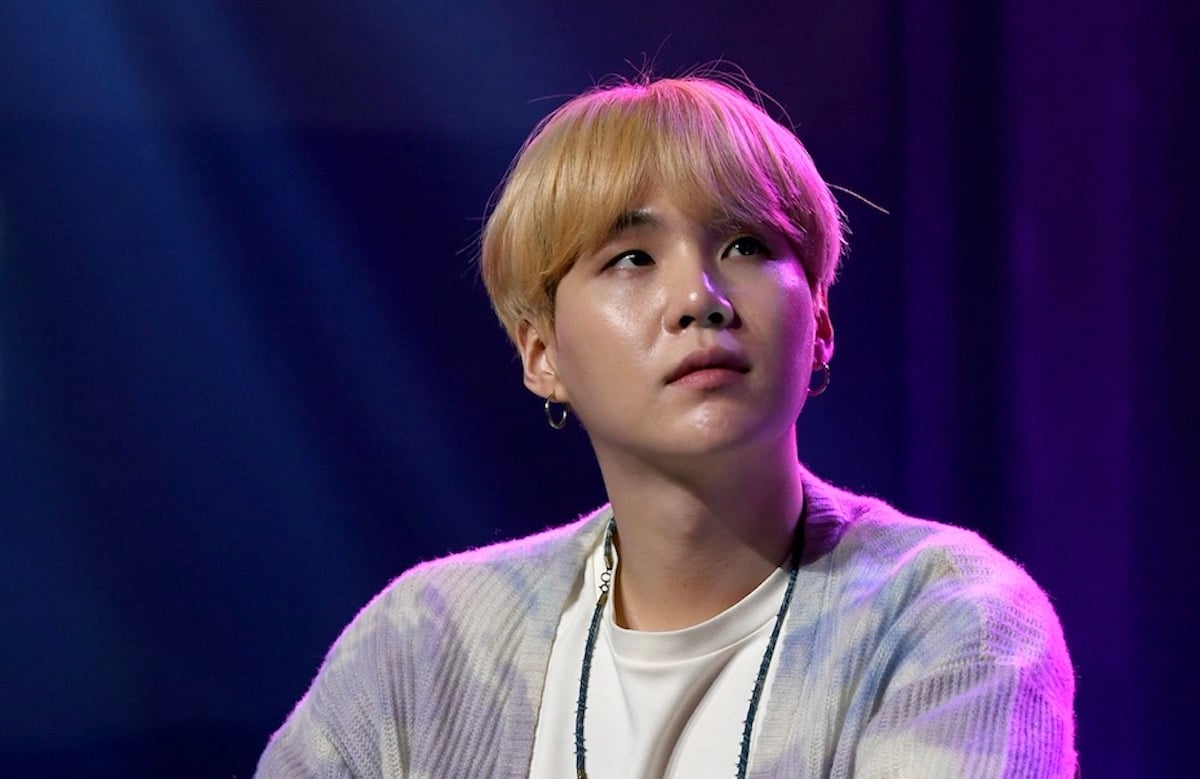 BTS's Suga used to struggle with money
Suga had a love for music when he was younger. However, he did not come from a wealthy family, so he was constantly pursuing his dream without much money in his pocket.
For example, he once got a job at a recording studio. The job did not pay anything, but in return, he was allowed to use the studio to make music. Although he was able to compose songs, he often had to choose between buying food and taking the bus home.
When Suga became a trainee at Big Hit Entertainment in his late teen years, he continued working part-time to make money. It wasn't until he accidentally injured himself on the job as a delivery person that Big Hit reportedly decided to pay for his school tuition so he would not longer have to work part-time.
Suga paid someone else's medical bill as a trainee
In 2018, a YouTuber named Brightoon shared a heartwarming story of how Suga helped him back in 2011. Brightoon—whose real name is Noh Jihoon—was a Big Hit trainee around the same time as BTS.
According to Brightoon, he once woke up in the middle of the night feeling ill. He explained, "My stomach wasn't feeling well, and my head was throbbing. I was just so sick."
After he went to the bathroom to vomit, Suga came by and decided to take him to the emergency room. At the hospital, Suga helped Brightoon get admitted. Brightoon was able to get an IV and later felt better.
In the morning, Brightoon was able to go home. However, he suddenly realized he did not bring his phone or wallet to the hospital. Suga decided to use whatever money he had to pay for the medical bill, which Brightoon recalled was "very expensive."
"Yoongi [Suga's real name] took care of this very well, so I am still healthy," Brightoon said. "Thankfully, it didn't become a big deal."
How much is Suga worth now?
Suga's financial situation is much better now, as are those of his fellow BTS members.
These days, BTS's net worth is estimated to be around $100 million combined, according to Seventeen.
It's likely the members have different net worths since they each contribute different things to the group. Suga is one of BTS's main songwriters, and he also has his own solo career. As such, his net worth is around $20 million.
In the past few years, Suga has spent money on charitable causes and buying real estate.